Overview
We offer validation for the following environmental claims: 
Recycled content – Validates the postconsumer, preconsumer (postindustrial) or total recycled content of a product by means of auditing. View procedure
Byproduct synergy – Validates supply chain localization, material optimization, waste minimization and virgin material substitution achievements through active dialogue and working across facilities from diverse industries.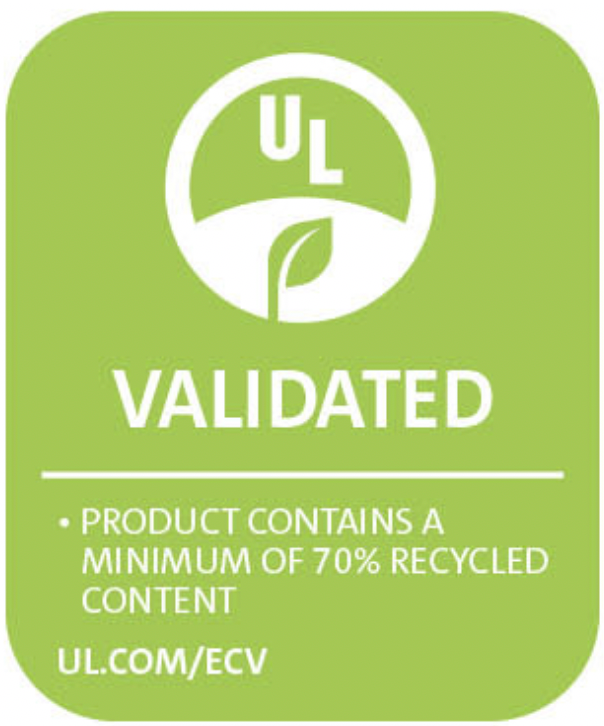 Rapidly renewable content – Validates that a product contains material that has a harvest cycle of less than 10 years. Examples of raw materials with a short harvest cycle include bamboo, corn and cork. 
Recyclability – Evaluates a product's recyclability through testing or auditing. View procedure 
Paper-based products recyclability – Validates the recyclability of paper-based products through conducting a repulpability test and calculating recyclability rate based on the fiber content in the sample product. View procedure
Volatile organic compound (VOC) content – Tests the VOC content of products in accordance with standard test methods and South Coast Air Quality Management District (SCAQMD) rules. (Note:  These test are only conducted on liquid or aqueous solutions, such as paints, adhesives, sealants, coatings and other similar products.) 
Reclamation program/facility – Validates claims associated with reclamation programs that a manufacturer might have to reclaim used products/materials by means of auditing. 
Mold resistance – Tests certain products/materials for resistance to microbial growth in accordance with standard test methods such as ASTM D3273, ASTM C1338 and ASTM G-21. View procedure
Landfill waste diversion – Validates a company's waste diversion claims through auditing. View procedure
PVC free – Validates that plastic products do not contain detectable levels of polyvinyl chloride (PVC). View procedure
Energy saving power strips – Evaluates the energy savings of a power strip through testing. View procedure
Bio-based content – Validates that a product contains bio-based content through testing. Examples of bio-based content include polylactic acid (PLA), crop residues and wood residues, among others. 
Formaldehyde free – Validates that a product does not contain formaldehyde, or formaldehyde precursors, using a combination of auditing raw material inputs and testing chemical emissions from the product. Qualifying products must also maintain UL GREENGUARD Gold certification to help to ensure no other harmful chemicals are emitted into indoor air. 
Particulate, VOCs, or mold and bacteria filtration efficacy for air filters – Validates the performance claims regarding the percentage reduction of particulate, VOC, molds and bacteria levels for air filters. 
Innovative claims – UL Solutions Environment sometimes provides validation of environmental claims that are new to market or do not have an existing UL Solutions protocol.
Why UL Solutions
Third-party, science-based validation of your product's environmental claims helps you demonstrate your sustainability efforts, providing instantly recognizable and verified information to manufacturers and consumers. We can help you test critical information about your products and share it with confidence. 
UL ECVP 2990 - By-Product Synergy
370.18 KB