CEO Message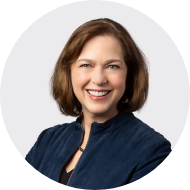 Like many of our customers, we are committed to pursuing continuous improvement in environmental, social and governance (ESG) initiatives to have a positive impact on the world.  
As we work to be our customers' most trusted, science-based, safety, security and sustainability partner, we see the ESG revolution unfolding like butterfly wings in our company and companies around the world.  
We are guided by the dictum of William Henry Merrill Jr., our founder: "Know by test and state the facts." Working with our customers to enable them to make truthful, science-based claims.
UL Solutions is a global leader in the product testing, inspection and certification, or TIC, business, providing independent third-party validation of product safety, security and sustainability.
Our expertise in safety science is core to our leadership in ESG and sustainability and part of our mission.

Jennifer Scanlon
president and chief executive officer, UL Solutions
We articulated our purpose of doing something good for humanity more than a century before the term ESG became a hot trend.  
Safety science is our differentiator. Science serves as the very foundation of our understanding of the world. Science is the way we have helped to advance society over the past 129 years, using science to create new knowledge to promote a safer, more secure and more sustainable world for all.  
We help our customers take new products and systems to market with reduced safety, security and sustainability risks. We work closely with our customers on their innovation and new product development processes as well as the ecosystems required to both manufacture and distribute products. 
We complement and extend the value proposition of our TIC business by unleashing the power of data, delivering software-as-a-service (SaaS) and advisory solutions to help customers mitigate risks associated with regulatory compliance, global supply chains, and sustainability. We provide a suite of services to support renewable energy projects using software to model, monitor and predict critical outputs of solar, wind and battery storage.  
Our customers come to us for our safety science expertise to validate their sustainability progress, whether it's using UL 360, a SaaS product which enables companies to collect, manage, forecast and report on their ESG data including scope 3, or for our science-driven UL Healthy Building program, validating indoor environmental health. 
We are also focused on evaluating our own ESG and sustainability performance. You'll see the progress we have made against our goals in this Sustainability Report.  
At UL Solutions, we understand that ESG is more than programs, but how we conduct our business and how we live our lives. It's also how we bequeath the Earth to the next generation.  
We stand with an informed global society that understands the perils we face, yet we are energized by the determination of UL Solutions employees and the veracity of our safety science tools as we work together for a safer, more secure and more sustainable world.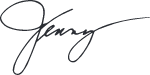 Jennifer Scanlon
Pronouns: she, her, hers
CEO and president