About UL Solutions 
For well over a century, we've helped the places you visit, the brands you buy, the cities you live in, the products in your home, the cars you drive and more — be safe, secure and sustainable. We're an independent safety authority that uses science to help build a safer, better and more trustworthy world.  
The UL safety Mark: a symbol of trust
If we sound or look familiar, but you can't put your finger on it, it's because the UL Mark appears on more than 22 billion products around the world each year. It's the single most accepted certification Mark in North America.  
The UL Mark means a product has been certified to meet scientific safety, quality or security standards. Look for UL Marks on product packaging, the product itself or within product details when shopping online.  
See UL safety Marks
Is There an E-Bike in Your Future?
E-bikes are a fun and environmentally conscious way to get around. Put safety at the top of your checklist and always choose a UL Certified product. 
Learn more
UL GREENGUARD Mark for healthier indoor air quality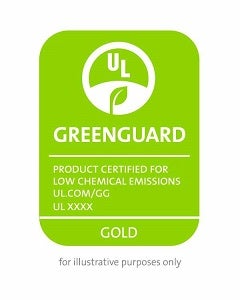 People can spend an average of 90% of their time indoors, where the air can be up to five times more polluted than outdoor air.* That's because indoor products like furniture, flooring and paint can emit high levels of harmful chemicals into the air.
The UL GREENGUARD Gold certification program is designed to test and certify products for lower, safer chemical emissions. Be sure to look for UL GREENGUARD Certified products to help contribute to healthy indoor air in your home.
*According to a YouGov survey for Velux 
The UL Verified Mark for connected devices
It started with clapping your hands to turn on the lights. Today, your appliances, TV, video cameras, laptops, smartphones and more communicate with each other via the internet. Until recently, there were no checks and balances on the cybersecurity of these connected devices.  
The UL IoT Security Rating helps measure the security efforts built into connected products. From important security basics to high-end cybersecurity, look for these different levels of UL Verified security Marks when shopping for smart devices. 
Read more