UL supports building sustainability
UL provides comprehensive support to our clients in their pursuit of building sustainability certifications, working as an extension of our clients' internal teams from project inception through certification. 
Client-specific corporate sustainability advisory programs
With a proven track record of success managing such projects since 2008, our advisory team employs an integrated approach that focuses on cost-effectiveness, reliability and the triple bottom line (people, profit and planet). 
Look to UL to: 
Identify and market best practices 
Identify improvement opportunities and provide technical services to achieve them
Analyze costs and benefits
Report accomplishments
The Global Real Estate Sustainability Benchmark (GRESB) advisory services
We develop a program tailored to each real estate investment trust (REIT) based on its current standing, and provide the resources to complete the assessment and submit all required data to GRESB, while developing and implementing a continuous improvement plan.
UL GRESB project managers convene the REITs required stakeholders and work as the owner's representative to implement energy, water and waste efficiency measures. Some ways we do this:
Collect data through surveys and interviews
Provide the data collection, analytics and reporting for all quantitative and qualitative GRESB questions
Identify targets for Energy Star® and other sustainability certifications and energy audits
Train property management teams on Energy Star's Portfolio Manager, as well as operations and maintenance topics
Provide tools such as policies and resource guides for portfolio-level implementation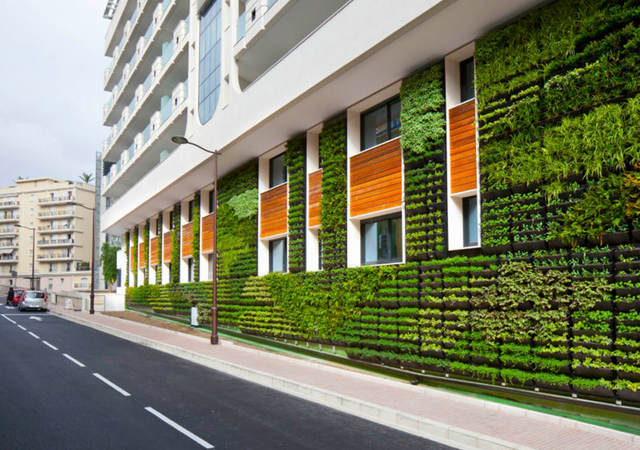 LEED advisory services
UL provides comprehensive support to our clients in their pursuit of LEED certification, working as an extension of our clients' internal teams from project inception through certification. As a recognized LEED Proven Provider, we can help you earn individual LEED credits with cost-effective advisory and project management support services.
WELL Building Certification
The WELL Building Standard™ is the first standard to integrate human health and wellness into the design, construction, maintenance and operations of buildings.
Our highly trained, WELL-accredited professionals can help your team manage the entire WELL certification process from project management to engineering support. 
BREEAM advisory services
BREEAM In-Use is a benchmarking and certification method available to all existing commercial buildings, regardless of size, age or performance level. BREEAM is the original green building rating system, developed by BRE (Building Research Establishment) in 1990. Today it is the most widely used program with over 2,200,000 registered projects and over 550,000 certified assets.
Certification of existing buildings with BREEAM In-Use provides investors and property owners with increased ROI and greater market value for their properties. UL's experienced professionals provide support to our clients in their BREEAM projects.
Other sustainability services
Fitwel certification
Corporate sustainability
Sustainability audits
Implementation
Sustainability reporting
Utility and sustainability benchmarking
B Corp assessments
The Building Owners and Managers Association (BOMA) International 360
Climate solutions
Waste audits
Training for green buildings and sustainability
Hotel sustainability
GreenPoint rating
Lower building expenses with UL's energy efficiency programs
From a simple audit or Energy Star assessment to a sophisticated commissioning program, UL tailors each program, to your specific needs. We can work with you to meet the requirements of certification programs, such as LEED, or 3rd party-administered utility rebate programs.
Make your business more competitive by focusing on operations, maintenance effectiveness and building efficiency. Our engineers study and evaluate your building's systems and recommend solutions to help installed systems to function better while achieving your criteria of optimum energy and resource efficiency. UL employs a measured approach that ties return on investment (ROI) to the project scope. Our experience proves this measured method takes all the guesswork out of the process.
Every UL energy product includes: 
A walk-through to evaluate the building's performance in real time. 
Identification of areas by strength, weakness and baseline. 
Recognition of opportunities to integrate with indoor air quality (IAQ) audits 
Validation services to verify our recommendations have achieved the desired impact on operating costs 
Assessing multi-functional opportunities involving electricity, natural gas, steam, water, geothermal or on-site generation. 
The American Society of Heating, Refrigerating and Air-Conditioning Engineers (ASHRAE) Level I, II, and III energy audits
Because we tailor each audit to your needs, we can use a simple Level I audit to determine if a more inclusive Level II audit or an investment grade Level III analysis is warranted.
ASHRAE energy audits include:
Energy use analyses to identify the most economical utility rate structure
Data logging of key areas of concern captures actual energy usage and details potential areas for improvement
Audit Report detailing our findings, baselines, energy conservation measures (ECMs), non-biased costs and the financial model showing ROI and payback information
ECM post-monitoring
A final report comparing the initial Audit Report against the Post-Monitoring Report to verify energy and/or resource efficiency
Commissioning (Cx)
From simple to complex, all buildings can benefit from a systematic Commissioning (Cx) process. Beginning in the design phase and continuing post-occupancy, Cx is a methodical process to help ensure new buildings are designed, built and operated to achieve increasingly stringent performance targets and owner's project requirements. 
We provide third party assurance that all components of a piece of equipment, process or building system are verified to work correctly according to design documents. 
Commissioning services we conduct:
New construction
Tenant improvement
Building envelope commissioning
Existing building commissioning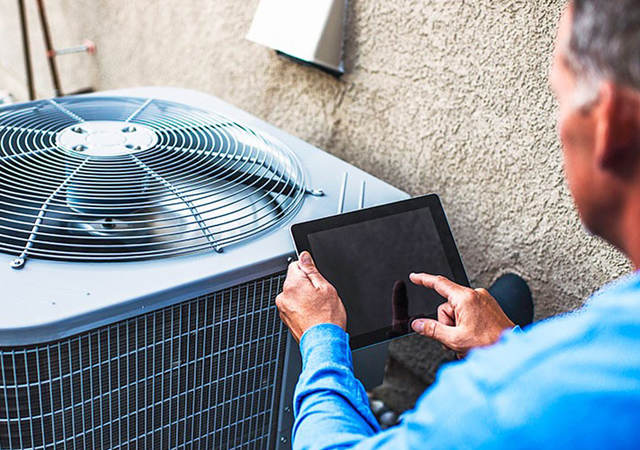 Retro-Commissioning (RCx)
Reduce energy use and cost and improve building systems operations with a comprehensive and science-backed RCx process – a methodical approach developed to evaluate, document and improve base building system operations. UL can conduct a feasibility study to determine if your facility is a good candidate for RCx, and how to decide what building improvement projects to invest in.
Learn more
Secure green financing for multifamily projects with UL's energy and water audits
Multifamily projects that pursue a technical energy and water audit and commit to energy and water savings can qualify for preferred pricing with Fannie Mae and Freddie Mac. You may also be able to offset and underwrite audit costs and some efficiency measures. Our Energy and Resources team has deep experience in energy and water efficiency assessments and can help guide you through acquiring these services for your multifamily acquisition.
Energy modeling helps maximize building system efficiency
Energy modeling, or simulation, helps predict building energy consumption. When incorporated early in the iterative design process, designers and engineers can use an energy model to help make decisions to maximize system efficiency while not compromising performance. When you better understand your building's energy consumption, you can make informed decisions and save money.
Contact us today about our energy advisory services.