Support for building sustainability
UL provides comprehensive support to our clients in their pursuit of building sustainability certifications. We work as an extension of our clients' internal teams from project inception through certification submission, offering our expertise at every step.
With a proven track record of success, our advisory team employs an integrated approach that focuses on cost-effectiveness, reliability and the triple bottom line (people, profit and planet).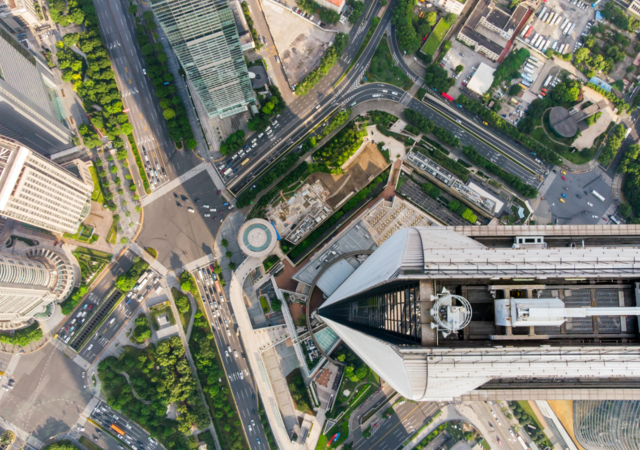 ESG and GRESB advisory for commercial real estate
As part of our environmental, social and governance (ESG) services, we help real estate investment trusts (REITs) identify and track KPI's that are implemented in their portfolios and set a roadmap to achieve their long-term sustainability goals. This includes:
Materiality assessment - using either SASB methodology or internal corporate methodology
Task Force for Climate Related Financial Disclosures (TCFD) scenario analysis 
ESG policy establishment and implementation
Implementing Turbo Buildings™ ESG software
Consumption tracking and reporting to Global Real Estate Sustainability Benchmark (GRESB)
 
The Global Real Estate Sustainability Benchmark (GRESB) advisory services
UL develops procedures and protocols tailored to each real estate investment trust (REIT) based on its current standing, and we provide the resources to complete the assessment and submit all required data to GRESB. Concurrently, we help our customers to develop and implement a continuous improvement plan.
UL project managers convene with the REIT's required stakeholders and work as the owner's representative to implement energy, water and waste efficiency measures. Some ways we do this include:
GRESB reporting gap analysis and action plan to implement strategies to boost GRESB score
Collect data through surveys and interviews
Provide the data collection, analytics and reporting for all quantitative and qualitative GRESB questions
Identify targets for Energy Star® and other sustainability certifications and energy audits
Train property management teams on Energy Star's Portfolio Manager, as well as operations and maintenance topics
Provide tools such as policies and resource guides for portfolio-level implementation
Corporate or enterprise ESG advisory services
Many corporations or enterprises are in the early stages of ESG reporting, whether it be to internal stakeholders or public disclosures such as the Carbon Disclosure Project (CDP), Global reporting Initiative (GRI), Dow Jones Sustainability Index (DHSI), UN Sustainable Development Goals (SDGs) and Science Based Targets (SBTs). UL's advisory services include the following:
Review existing ESG initiatives to develop a gap analysis and action plan to improve ESG performance and reporting efficiency
Review ESG reporting automation and opportunities to optimize cloud-based reporting software such as UL 360 sustainability reporting
Develop an environmental management system (EMS) for clients that need an initial roadmap for their sustainability program
GHG emissions accounting, using Part 1 and 2 of ISO 14064
GHG emissions verification, using Part 3 of ISO 14064
Materiality assessment through SASB 
Task Force for Climate Related Financial Disclosures (TCFD) scenario analysis
Peer review of annual ESG or SCR report for internal use or public disclosure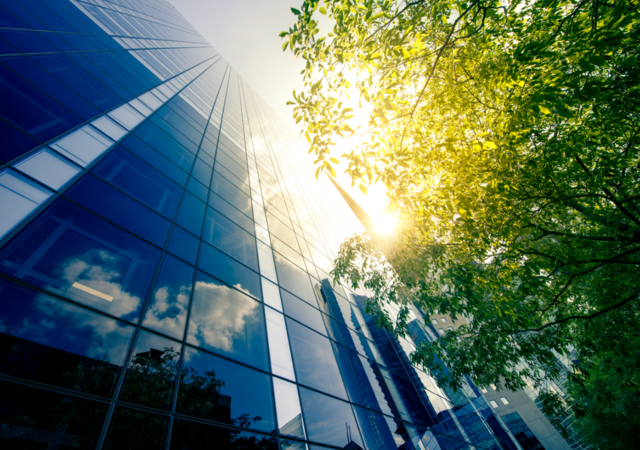 Green Building Certifications
Beginning in the design phase of your project, UL can help identify efficiency measures that will lower a building's energy expenses and support the pursuit of sustainability certifications and programs.
LEED certification services
As a recognized LEED Proven Provider, we offer turnkey LEED project management services from registration through award for owners, architects, construction managers, design-build teams; construction-only LEED management for general contractors; and can provide technical support for individual LEED prerequisites or credits.
Our LEED services include:
LEED feasibility assessments
LEED turnkey services — LEED Project Administration, LEED fundamental and Enhanced Commissioning, LEED energy modeling, and LEED v4 or 4.1 Option 2 IAQ testing before occupancy
LEED project management services for:

Building Design and Construction (BD+C)
Interior Design and Construction (ID+C)
Building Operations and Maintenance (EBO+M)
Neighborhood Development (ND)
Cities and Communities
LEED EBO+M Recertification
LEED Zero

LEED Technical Credit Support – Life Cycle Analysis (LCA), IAQ Testing, Ventilation testing, Energy Audit, Retro-commissioning and Energy Modeling  
BREEAM certification services
The Building Research Establishment Environmental Assessment Method (BREEAM) is an assessment and certification method available to existing or new buildings, infrastructure and master-planning projects that help validate the sustainability value of their assets. Certification of existing buildings with BREEAM In Use (BIU) helps investors and property owners maximize ROI through market value, attracting and retaining new tenants, and lower operating costs.
UL's BREEAM services include:
 BIU Feasibility Assessments or BIU Gap Analysis
 BIU Project Management
 BIU Assessor Services
Comprehensive green building expertise
UL also has experience providing either project management or technical support for the following green building programs:
Living Building Challenge (LBC) project management, net zero petal technical support and IAQ verification testing as required after occupancy and mid-year occupancy
Collaborative for High Performance Schools (CHPS) project management
Federal Guiding Principles Validation (GPV) project and documentation management for government
Green Globes New Construction and Existing Buildings technical support
CALGreen technical support, including Title 24 Commissioning
IgCC technical support, including IgCC commissioning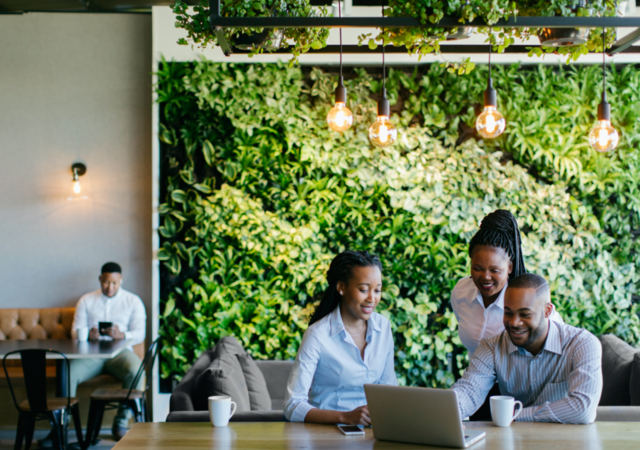 Health and wellness certifications
Integrating health and wellness in buildings
Many building owners see value in developing buildings that are not only energy efficient but also focus on the health, well-being and productivity of their tenants. Our sustainability advisory team has the expertise and experience to help you achieve these improvements by guiding you through health and wellness certifications, such as WELL and FITWEL. We collaborate with building design teams to help them incorporate innovative health and wellness initiatives and provide operational efficiency recommendations to a building's facilities team.
The WELL Building Standard
The WELL Building Standard, developed by the International WELL Building Institute, is a performance-based system for measuring, certifying, and monitoring health in the built environment. The health and wellness rating system for buildings measures impact of interior spaces through air, water, nourishment, light, fitness, comfort and mind. Our highly trained, WELL-accredited professionals provide a full suite of WELL advisory, feasibility, gap analysis and performance testing to help clients prepare for certification.
WELL Services
We understand the impact that buildings have on the health and wellness of inhabitants. When you partner with UL throughout the WELL Certification process, you draw on our years of experience in indoor air quality testing and indoor environmental quality assurance.
Our WELL services for both WELL v2 Whole Building and WELL v2 Core include:
WELL feasibility assessments
WELL project management
WELL performance verification testing (PVT)
WELL annual IAQ and water quality compliance
WELL Health and Safety Rating Advisory
Fitwel
Fitwel is a building certification that supports healthier workplace environments to help improve occupant health and productivity.
Fitwel's seven health impact categories:
Impacts surrounding community health
Reduces morbidity and absenteeism
Support social equity for vulnerable populations
Instills feelings of well-being
Enhances access to healthy foods
Promotes occupant safety
Increases physical activity
Fitwel services
Our Fitwel services include:
Fitwel feasibility assessments
Fitwel project management
Fitwel annual IAQ and water quality compliance
Fitwel Viral Response Module (VRM) Advisory