Transparency is the foundation of trust
It's a fact that ESG investors are making decisions based on objectives for reducing risk, increasing returns, screening out undesirable investments and generating positive sustainability impacts. You want to have answers to investors' questions about your ESG performance.
According to a recent ESG investor survey by PwC in 2021, 79% of those surveyed consider ESG risks and opportunities an important factor in investment decision-making.
UL Solutions ESG advisory and assurance services help companies at all levels of ESG maturity, in addition to providing tools to measure and manage your performance as strategically and seamlessly as possible.
Watch the video
ESG Advisory and Assurance Services
What is environmental, social and governance? 
ESG is a framework for reporting the non-financial performance of a company and is used as a set of standards by responsible investors to gauge companies and other entities on their environmental, social and governance performance. According to BlackRock, 95% of global insurers representing $27 trillion (USD) in assets say climate risk will have significant impact on portfolio construction decisions.
The list of issues assessed in ESG include: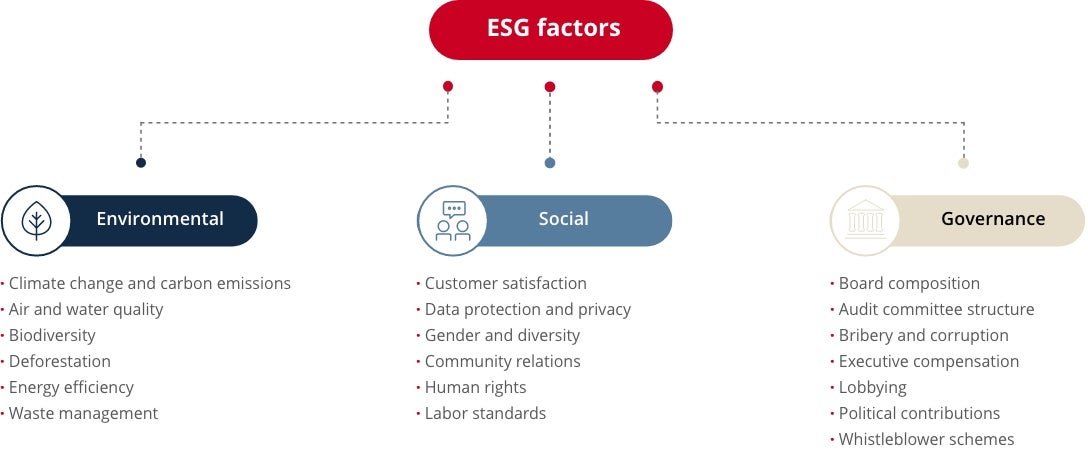 Companies that report ESG performance effectively create business value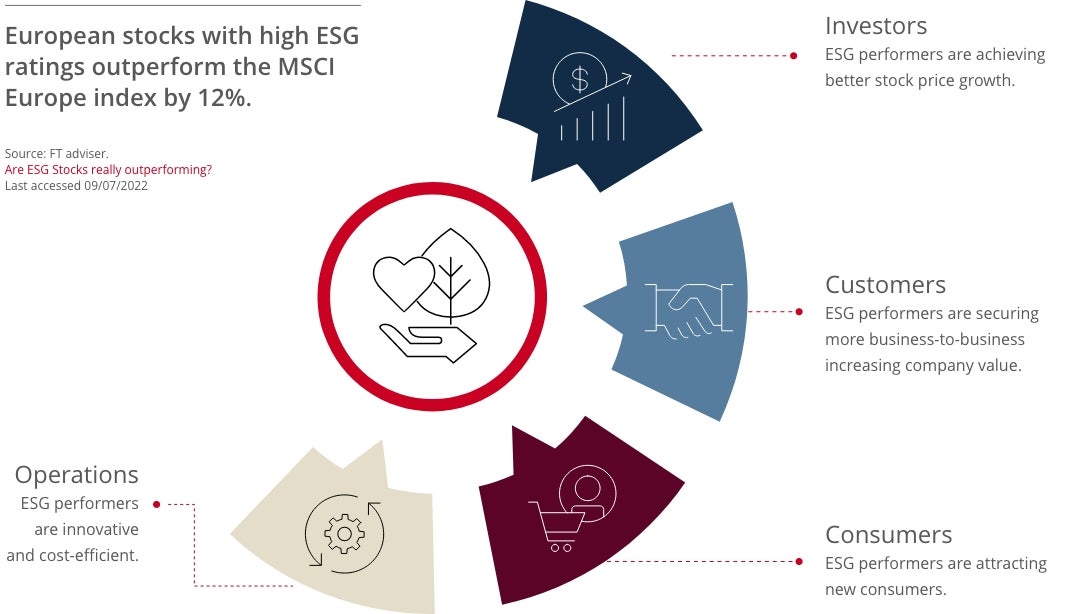 The effectiveness of a company's ESG performance reporting varies by maturity level. What stage of reporting is your company?

UL Solutions provides pragmatic, standards-driven services for reporting, including: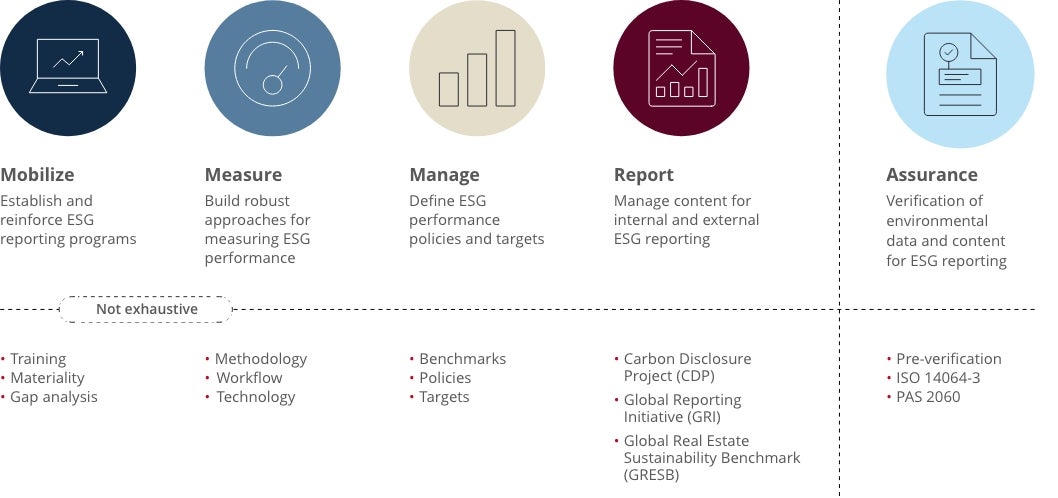 We are able to support the following ESG services on your journey:
CDP Disclosure Review
Development of Scope 3 baseline
Enhance ESG reporting
Environmental management gap analysis
ESG KPI and methods
ESG management system
ESG materiality assessment
ESG double materiality assessment
ESG performance benchmark
ESG training
Financed emissions
GHG verification ISO 14064-3 assurance services
Independent third-party opinion on sustainability-linked bonds
Science-based target readiness assessment and target development
Scope 3 materiality and methodology
Scope 3 carbon screening
SEC climate disclosure rule alignment
SFDR alignment
Sustainable procurement gap analysis
TCFD assessment
ESG and Sustainability Management Software
Learn more about UL Solutions ESG reporting software.
Learn more
Related products and services