What is CDP?
CDP is a not-for-profit charity that runs the global disclosure system for investors, companies, cities, states and regions to manage their environmental impacts. CDP is a standard of environmental reporting with one of the largest and most comprehensive datasets on corporate and city action.
Companies can disclose different types of information on their environmental impact: climate change, supply chain, water security, forests and more.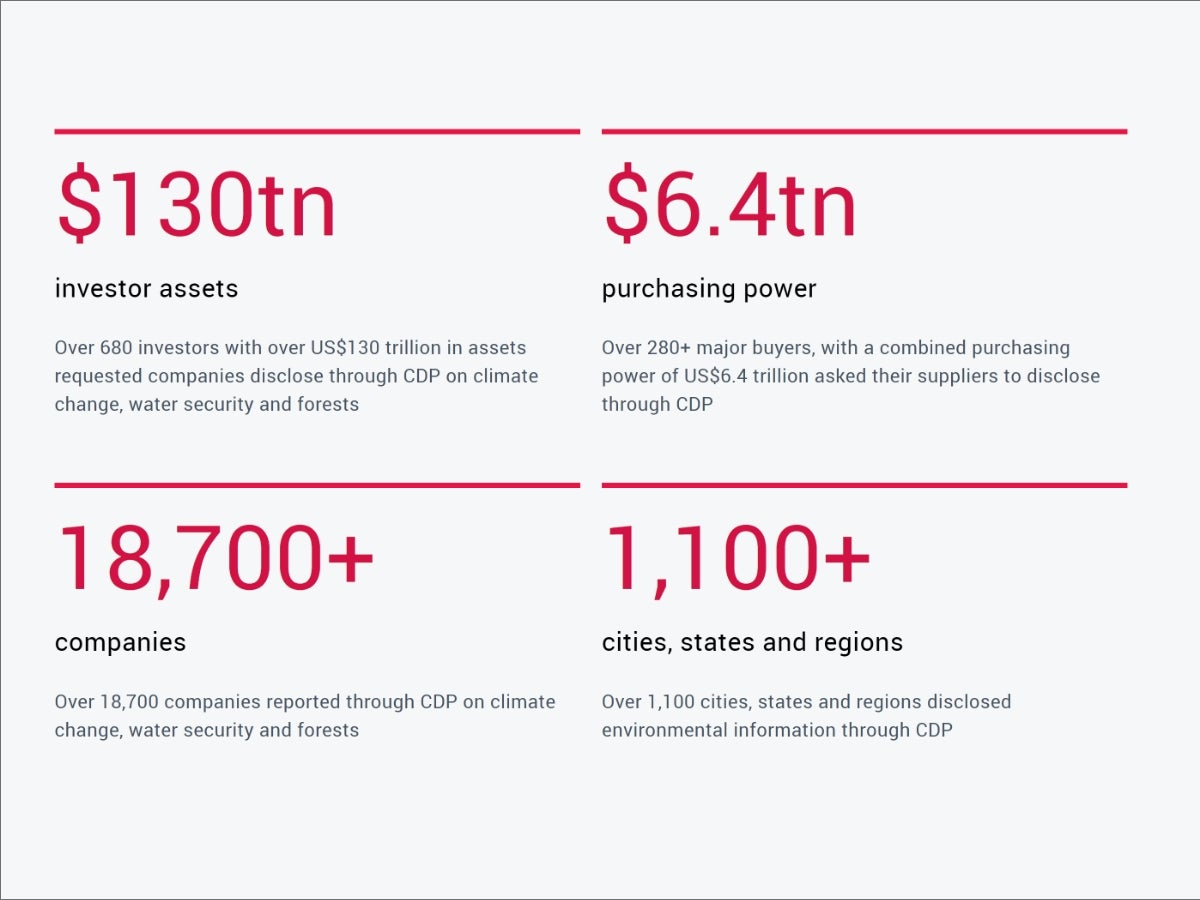 Improve your CDP disclosure through UL Solutions expert-led advisory services and reviews of your CDP data and identification of short-term and long-term enhancements.
UL Solutions approach to CDP disclosure review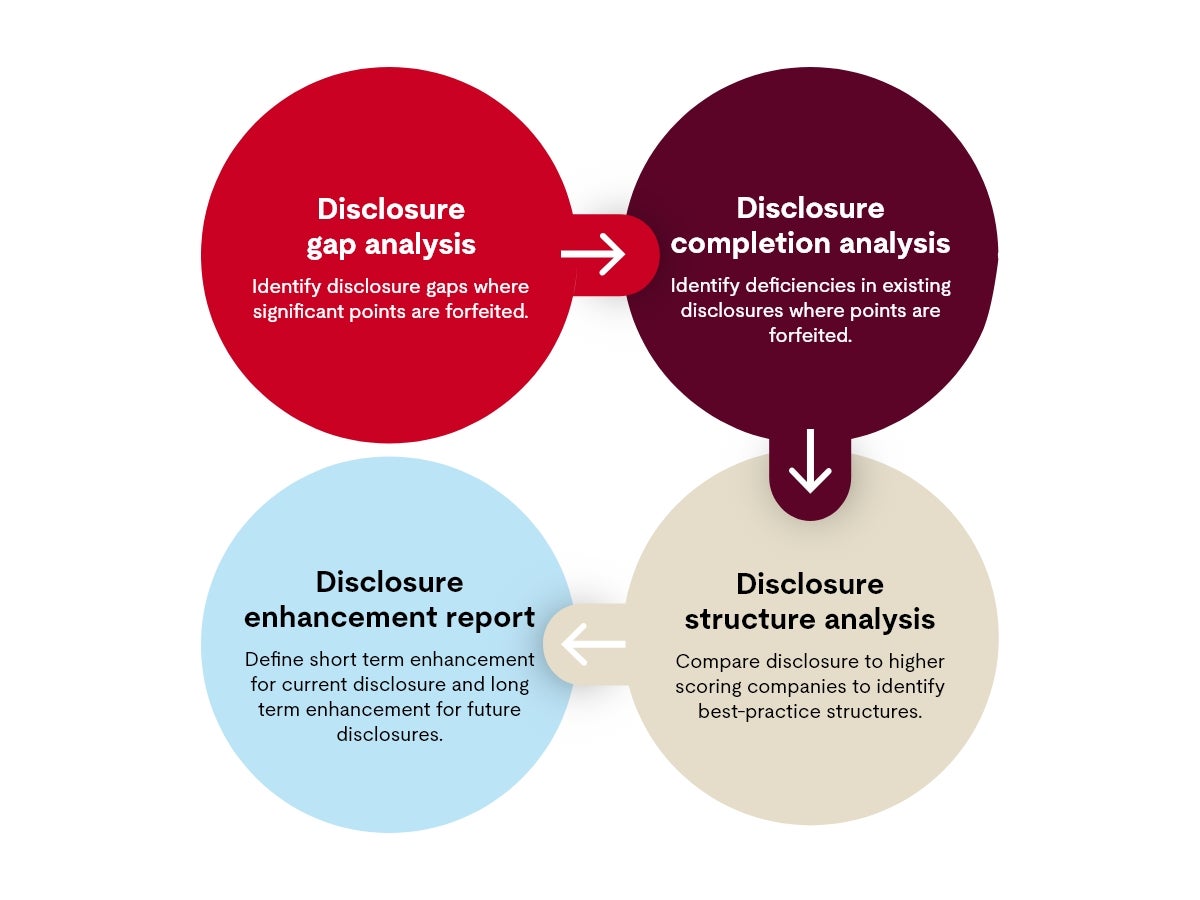 How UL Solutions can help organizations with submitting for the first time
Help with environmental, social and governance (ESG) terminology included in questions and guidelines.
Assistance with carbon calculations.
For companies that have already answered the CDP questionnaire
Help prepare data for submission.
Assistance with CDP guidelines.
Assistance with sector-specific questions.
The main outcome of our advisory services is a report that includes:
How the organization compares with peers and industry examples with CDP scores.
Guidance and best practice examples to take into consideration when submitting to CDP or calculation scope 1 and 2 carbon emissions. 
Key actions and recommendations that will facilitate the CDP process and potentially improve scoring. 
Highlight important indicators to report.
Guidance to create calculations and methods to obtain all required data.
Disclaimer: Improved CDP score cannot be guaranteed. The customer is responsible for ensuring availability of data and stakeholders to align with CDP submission deadlines. 
ESG and Sustainability Management Software
Learn more about UL Solutions CDP reporting software.
Read more