Set science-based emissions reduction targets with SBTi
The Science Based Targets initiative (SBTi) drives ambitious climate action in the private sector by enabling organizations to set science-based emissions reduction targets. Science-based targets show companies and financial institutions how much and how quickly they need to reduce their greenhouse gas (GHG) emissions to help prevent the worst effects of climate change.
The SBTi is a partnership between CDP, the United Nations Global Compact, World Resources Institute (WRI) and the World Wildlife Fund (WWF).
Main drivers to adopt science-based targets
Companies and financial institutions are working with the SBTi to reduce their emissions in line with climate science.
3,526 companies are taking action.
1,605 companies set up science-based targets.
1,225 companies with net-zero commitments.
SBTi companies now represent over a third of global market capitalization, worth $38 trillion (USD).
SBTi companies are delivering excess reductions at an accelerated rate compared to their peers.
Science-based targets adoption is a requirement since 2022 to achieve a CDP A score.
UL Solutions approach to SBTi
Our expert-led advisory services can assist your organization in getting ready for the SBTi commitment and, once committed, can help you with the SBTi process.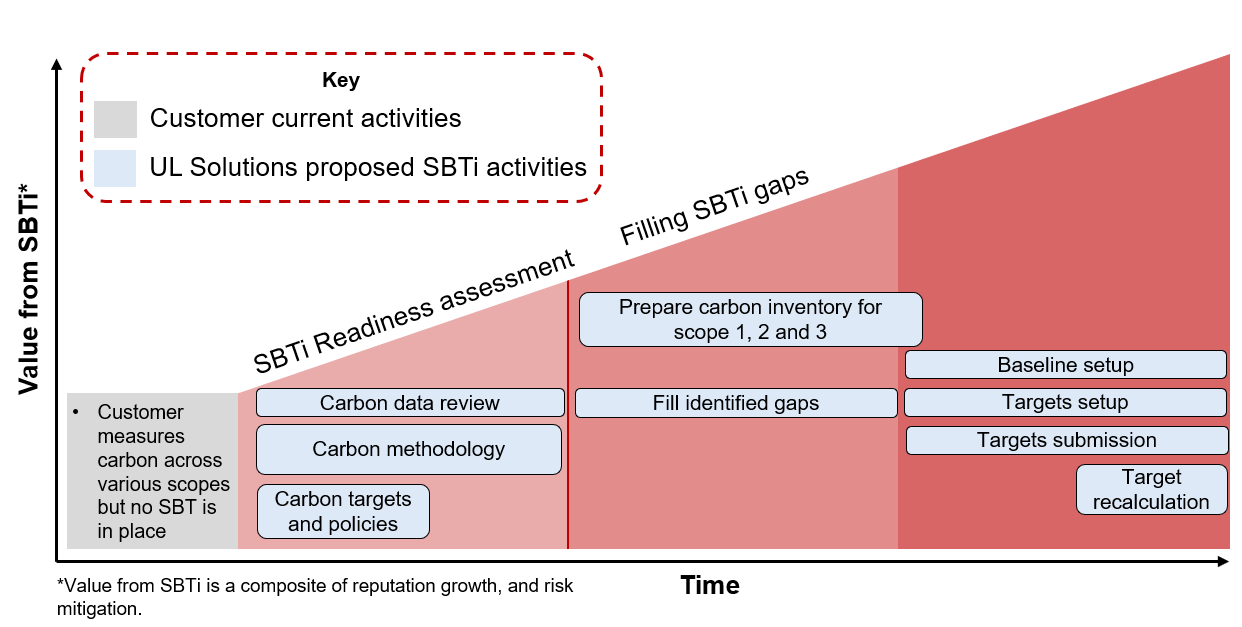 Our advisory services include assessing the organization's carbon reporting practices, identifying areas for improvement and defining the level of readiness for setting a science-based target.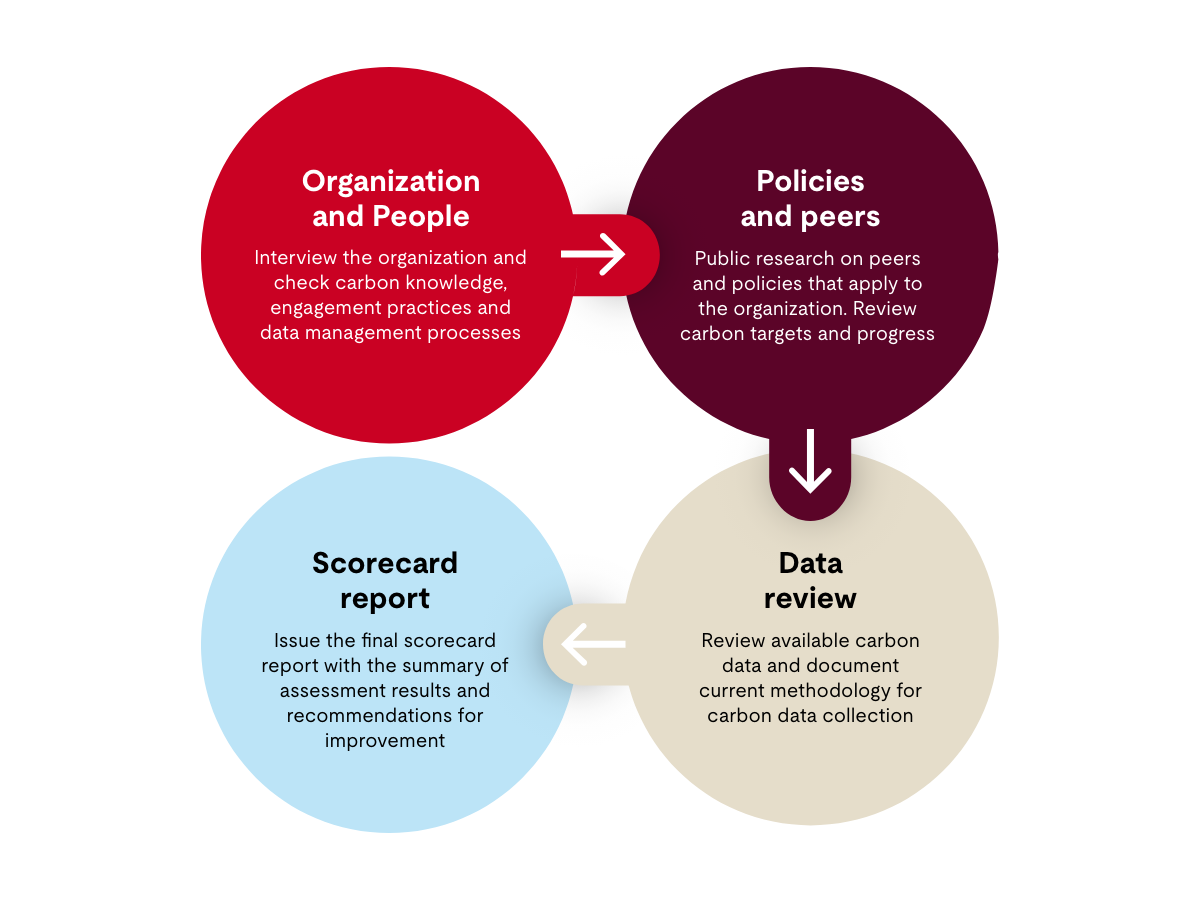 The final deliverable of this step is a scorecard report recapping how the organization compares with peers, guidance to take into consideration, and a readiness score, including key actions and recommendations.
ESG and Sustainability Management Software
Learn more about UL Solutions ESG reporting software.
Learn more