Kick start your sustainability reporting program with 360 Sustainability Essentials
GRI, CDP & SASB ready – all your environmental, social and governance (ESG) data out of the box
UL's 360 Sustainability Essentials makes it easy to collect reliable data across your whole organization, whether you collect data centrally or delegate it worldwide. Designed as an easy to deploy, low cost model of our award-winning software suite, everything you need for Sustainability Accountability Standards Board (SASB), Global Reporting Initiative (GRI) and Carbon Disclosure Project (CDP) reporting is included. 360 Sustainability Essentials gives you the starting points needed to run a successful sustainability program without the guess work.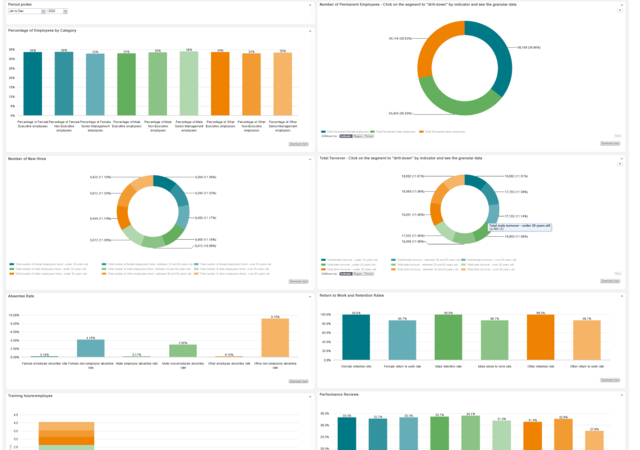 Collect
Gather data from across your organization on the most common KPI's.
Environment, energy, greenhouse gas emissions, human resources, safety, compliance, community and internal benchmarking, we have you covered.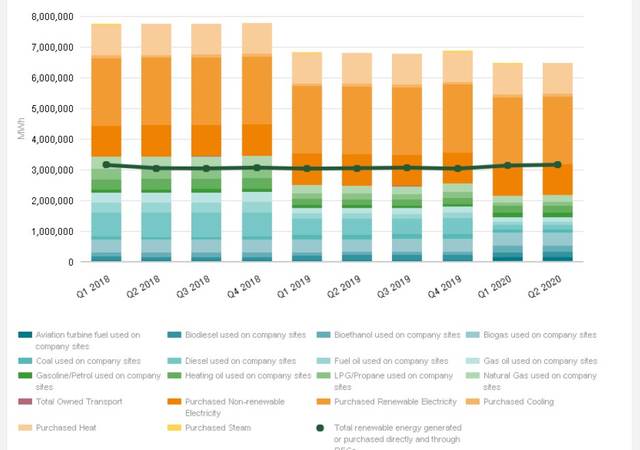 Calculate
Track your emissions against our standard library of factor sets. Utilize the inbuilt automated calculations for intensity factors and other standard metrics such as lost time incident frequency rate, percent of male/female employees.
Review data trends in flexible sustainability reporting tools
Our sustainability reporting tools provide flexible, configurable reports and dashboards that can be shared throughout your organization. We'll get you started with charts covering the most common metrics, like waste, water and energy.
Features and benefits
Corporate Responsibility is about more than collecting and holding data, it's about sharing it with your stakeholders in a transparent manner. We take our clients beyond the first hurdle of data collection and give them tools to support their reporting:
Deploys quickly to use right away
Saves time through automated data chasing, status reports and templated reports
Reduces mistakes by automated quality checks and calculations
Increases transparency with comprehensive audit trails
Focuses you on program improvements instead of data headaches
Allows you to easily spot your best and worst performing locations to course correct and share lessons learned
Highly scalable model to expand as your business grows 
UL's advisory team can provide advice on specific topics, or our dedicated consultancy service can become part of your team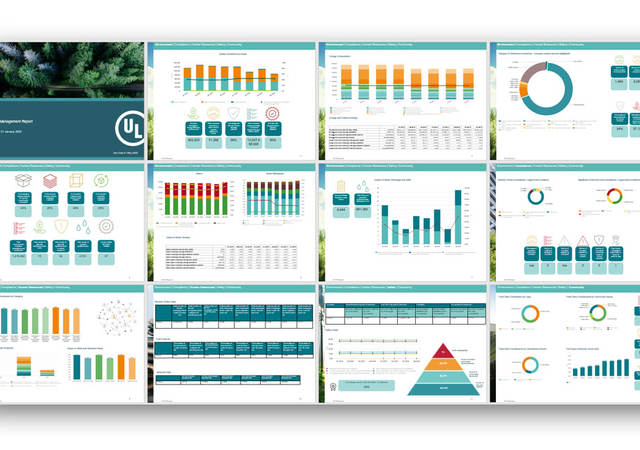 Follow up and communicate
The templated report provides everything you need to communicate your data to your stakeholders.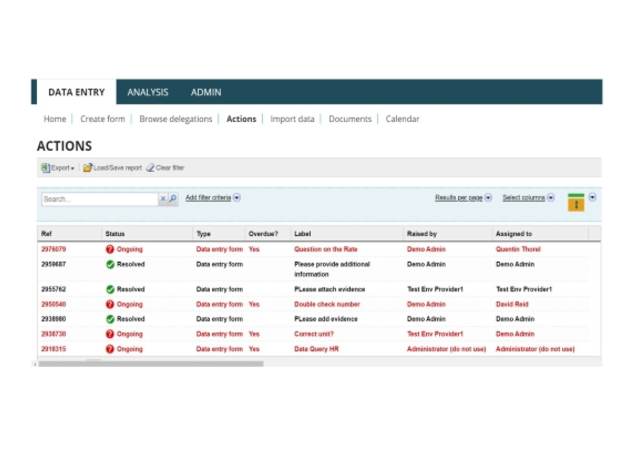 Manage and improve performance
Set actions to manage follow-up. Add on's are available for managing targets and initiatives.
What's included? 
Welcome dashboard, announcements center and step by step user guides

Interactive dashboards

League tables for benchmarking your portfolio

Automated workflows with email notifications and approval steps for your pre-set user roles

Data collection templates including conditional questions, data validation, audit trail and follow up actions

Environment, GHG, Safety, Compliance, HR, Community
Pre-configured indicator set for your GRI and CDP reporting needs. SASB add-ons

Top reports used by sustainability professionals in leading companies

Most frequently used GHG emission factor sets