CDP reporting can be as easy as 1, 2, 3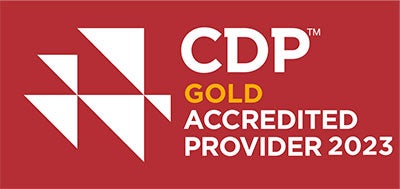 While submitting environmental data to the CDP — formerly known as the Carbon Disclosure Project — has become an annual occurrence for many organizations worldwide, few would characterize the process as enjoyable.
Now, there's an easier way to disclose to the CDP. Comprehensive environmental, social and governance (ESG) and sustainability software by UL Solutions allows you to:
Collect high-quality ESG performance data
Seamlessly populate your CDP questionnaire with your data
Route questionnaire for internal review
Transfer your questionnaire to the CDP portal for submission 
Start your CDP disclosure journey
From the ESG Disclosures module, view your annual questions and grant your users access to the questionnaire. Assign tasks and get started.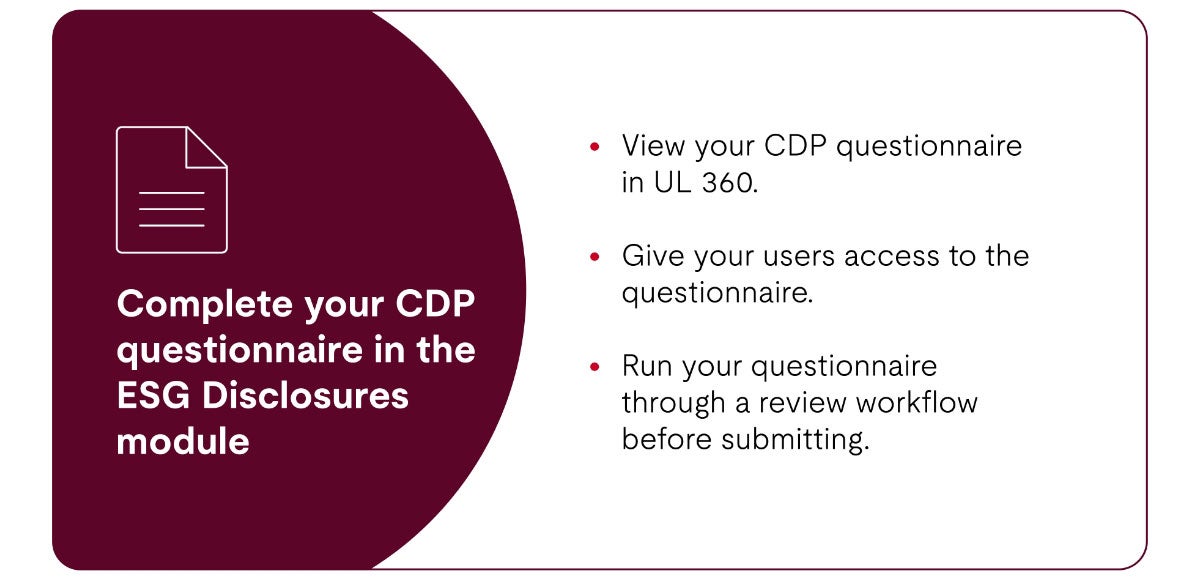 Utilize existing data
Grab the values from your base software — no more copying and pasting.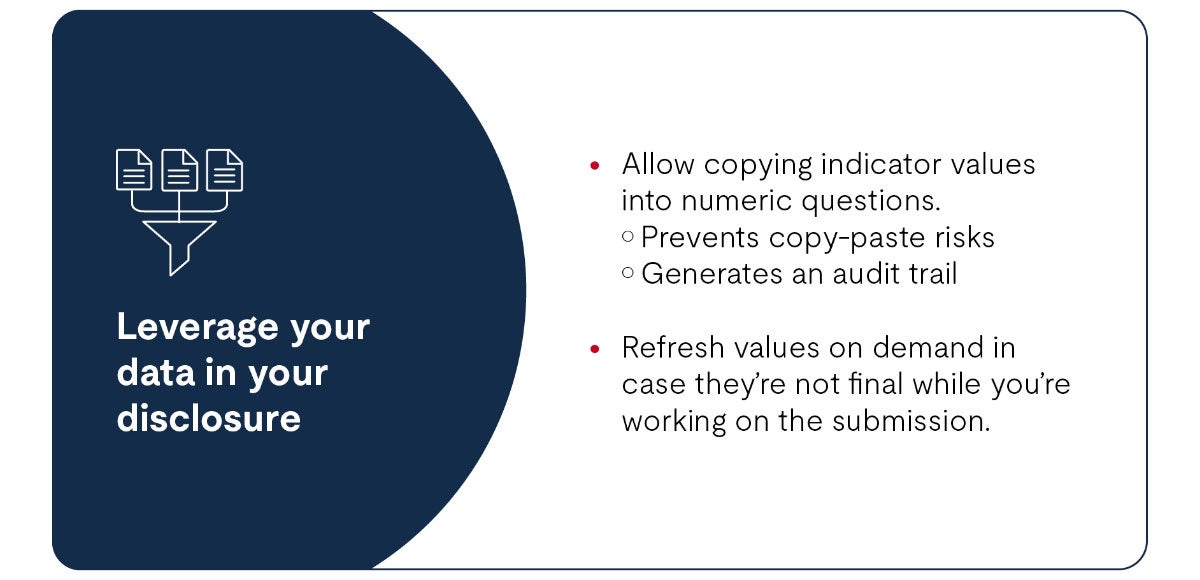 Finalize and transfer to CDP
Perform a final review in the CDP portal, then select the Submit button. Congratulations — you've done it!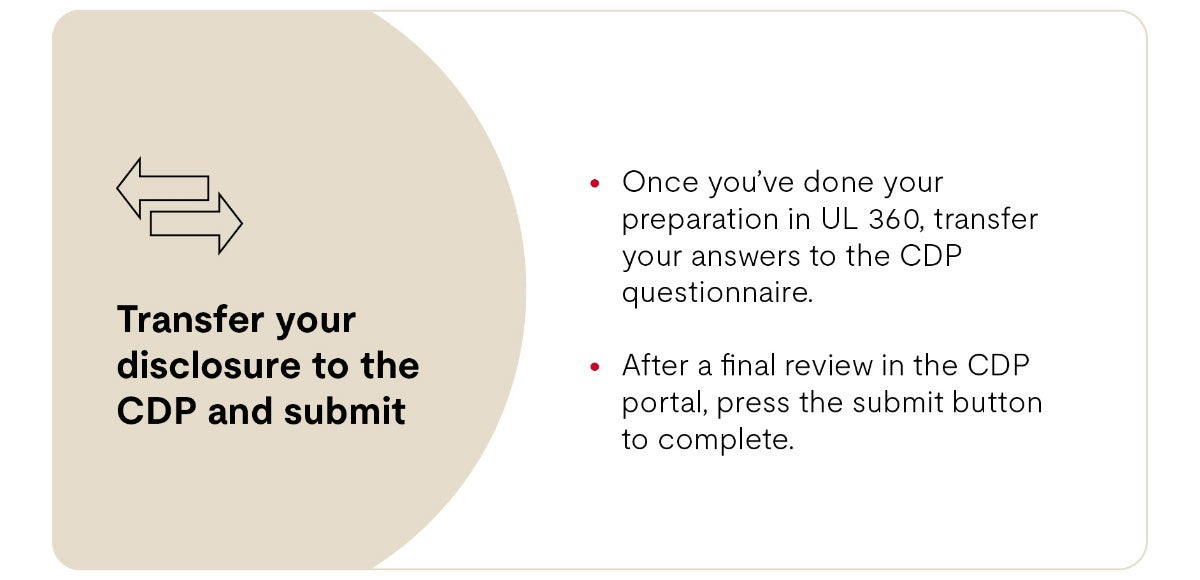 Enhanced CDP disclosure capabilities are available as an add-on to our UL 360 base model.
CDP Disclosure Review and Advisory Services
Improve your CDP disclosure through UL Solutions expert-led advisory services and reviews of your CDP data and enhancement identification.
Learn more about our services
Why UL Solutions ESG and sustainability software?
1.8 million software users in more than 100 countries utilize our software
250+ enterprises and 100,000 suppliers 
More than 18,000 CDP disclosures submitted annually through our software