Overview
Virtually every aspect of our daily life is affected by the use of electrical power. From the simple task of turning on a light in your home to the complexities of powering an entire factory, we all have come to expect our power to be safe and reliable.
As the functionality of new, smart equipment continues to rise, so does the need to replace old, outdated ones — this is the driving force behind the investment of new electrical distribution infrastructure in cities around the world.
The responsibility for the installation and maintenance of electrical equipment is moving away from local utility companies, however, and falling on to the backs of building owners. As installation codes and standards continue to evolve, it is imperative that new equipment is certified by an independent third-party to help ensure its safety and reliability.
With expertise in safety science reaching back to 1894, we are more than equipped to serve as that trusted third-party. Whether you are responsible for maintaining industrial, commercial or residential power distribution equipment, we have the resources, knowledge and expertise to evaluate and certify it.
Specifically, our service covers power that is distributed via transformers and is associated with switchgears, switchboards, panelboards, busway, disconnect switches and transfer switches. We also offer certifications covering a wide variety of electrical distribution products with low and medium voltage ratings, including those with high short-circuit withstand capability.
If you have in-house testing capabilities, we may be able to perform testing at your facility under UL's Data Acceptance Program (DAP), which can help save you time and money during the certification process.
Benefits
By creating a customized service package for you, our dedicated and knowledgeable team will work to help ensure a smooth and efficient certification process of your equipment. Through our involvement in the CB Scheme, an international system for mutual acceptance of test reports and certifications, we can optimize project turnaround time, minimize administrative costs, and streamline project complexity.
By tapping into our technical expertise and testing capabilities, we can offer you the highest levels of regulatory acceptance and market recognition in the industry. This is apparent by the fact that authorities having jurisdiction (AHJs) rely on the UL Mark. As a result, UL Certified electrical distribution equipment is easier to install because the appropriate regulatory bodies already know that it's code-compliant. This is just one way in which working with UL can make your job a whole lot easier. Once certified, you can leverage the Mark to build consumer trust and gain marketplace preference — a critical component to your success.
Why UL
We are experts at evaluating electrical distribution products for safety and reliability. Our proven expertise in safety science and engineering has made us one of the leading standards development organizations for electrical distribution equipment in the world.
We've made it our priority to have our finger on the pulse of the electrical distribution industry. With technical representation on every National Electrical Code Making Panel out there, we are keenly aware of code related developments and how they relate to current product standards. Plus, our membership in several industry associations and international standards working groups, which include various manufacturers and regulatory officials, keeps us up-to-date on the latest industry news.

How to Navigate Recent Changes to Transformer and Power Supply System Standards, 3rd Edition of IEC 61558-1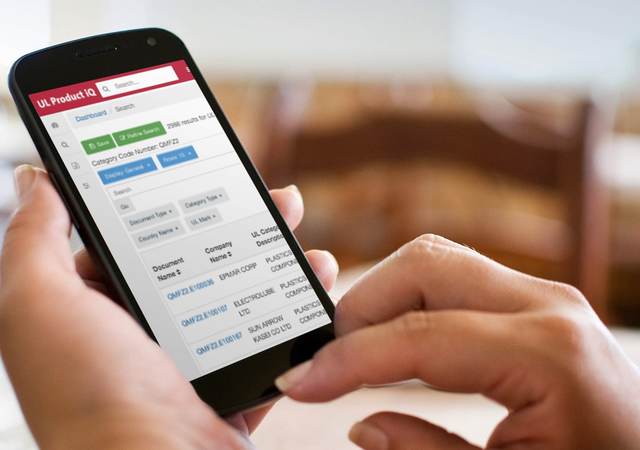 UL Product iQ available now
The next generation of UL's online certification directory enables you to quickly and efficiently access the same trusted UL certification information in a modern search engine.
Register for free today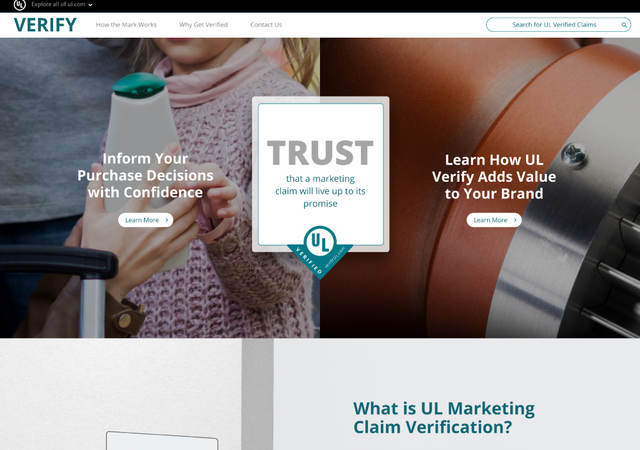 Deliver truth in advertising when it matters most
Trust makes your brand stand above the competition. Buyers today demand transparency from brands. UL helps you cut through marketplace noise and differentiate your brand by verifying the accuracy of marketing claims.
Learn more