Northbrook, IL - January 31, 2012 - UL is notifying consumers and retailers that the Polaroid thirty-two inch LCD television (with DVD player) identified below bears an unauthorized UL Mark for the United States and Canada. This television has not been evaluated by UL to the appropriate Standards for Safety and it is unknown if this television complies with the UL safety requirements for the United States or Canada.
Name of Product: Polaroid Model No. TDX-03211C
Manufacturer:
Proview Electronics Co., Ltd.
1 Pau Sheng Rd
6TH FL
Yung Ho, Taipei Taiwan
Sold At: Various Locations
Identification: The television is marked "Polaroid" on the front and has a label on the back panel that includes: Model No. TDX-03211C, the unauthorized UL Listing Mark and the Date of Manufacture.
Picture of TV: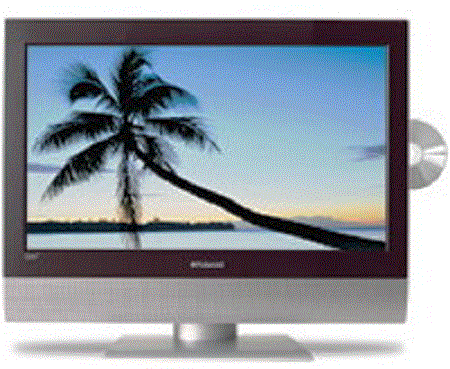 Picture of the Marking Label:

Audio Video Apparatus
E233207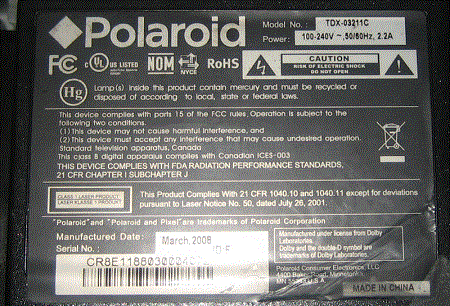 Additional Information: UL issued a similar Public Notice for a Polaroid Brand TV on October 15, 2010. View it on-line at: https://www.ul.com/global/eng/pages/corporate/newsroom/newsitem.jsp?cpath=%2Fglobal%2Feng%2Fcontent%2Fcorporate%2Fnewsroom%2Fpublicnotices%2Fdata%2Ful-warns-of-lcd-television-with-unauthorized-ul_20101015081600.xml