Northbrook, IL - August 31, 2012 - UL is notifying consumers and retailers that the power supply identified below bears a counterfeit UL Mark for the United States and Canada. The Power Supply has not been evaluated by UL to the appropriate Standards for Safety and it is unknown if this AC Power Supply complies with UL's safety requirements for the United States or Canada.
Name of Product: Power Supply, Model CP1250
Identification:
On the product: The product bears a counterfeit UL Mark and the following:
Power Supply
Model: CP1250
Input: 100-240 ~ 1.5A 50-60 Hz
Output: 12V / 5A
Photographs of the product with counterfeit UL Marks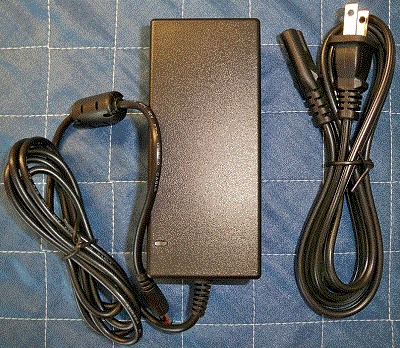 :
Model CP1250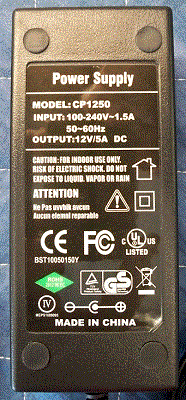 Known to be sold at: The power supply was provided with LED lighting distributed through WEJ Lighting Technology Company, Ltd., Genyu Road, Yulv Shenzhen, Guangdong China.