In-depth GxP and FDA compliance training libraries for medical device and pharmaceutical manufacturers
UL Solutions offers over 1,000 standard regulatory and performance-focused e-learning courses. Many of the GxP/FDA compliance courses were authored or reviewed by the FDA. Offer your workforce the opportunity to earn a GCP training certificate or round out their FDA compliance training with courses including 21 CFR part 820 training, 508 compliance e-learning, CAPA training and more. Build compliant courses to your specifications with our SCORM authoring tool. Course catalogs can be delivered integrated with ComplianceWire® instances, or on a standalone basis in SCORM or AICC formats.
Libraries include:
Aseptic Processing Library
Clinical: Medical Device Library
Clinical: Pharmaceutical Library
Data Integrity Library
Dietary Supplements Library
EHS for Life Science Library
Ethics and Corporate Responsibilities Library
FDA BIMO Library
FDA Inspection and Enforcement Library
Global Regulatory Library
HR Compliance and Risk Management Library
MDSAP Library
Medical Device GMP Library
Medical Device Sale and Marketing Library
Pharmaceutical GMP Library
Pharmaceutical Sale and Marketing Library 
Content updates are included as standard in content license agreements. UL Solutions continually monitors and analyzes regulatory agencies and related information sources for incorporation into course updates or new courses. Many courses are available in multiple languages. All courses are in a mobile-learning format and can be taken on a desktop or tablet. 
 
Explore a selection of our most popular courses
Click on the courses below to learn more. 

Featured course
Every quarter we will feature a different course from our library. This is our current featured course.
Why is this course the feature of the quarter?
Guidelines of Workplace Safety (EHS53)
In addition to UL Solutions robust life science course offerings, we offer courses on environmental health and safety (EHS) topics to help increase the safety of your employees.  
This course explains how both employees and employers uphold safety in the workplace. Topics in this course include Causes of Accidents, Accidents and Prevention, Hazards in the Workplace, Employer Role, and Your Role. After completing this course, learners will be able to recognize potential workplace accidents and hazards that may be prevented in order to maintain workplace safety.
 
"We are committed to delivering and maintaining regulatory accurate eLearning courses which are instructional sound and visually engaging."

Carrie McKeague, Program/Project Manager, ComplianceWire®
UL Solutions
Effective approaches to learning engagement
We incorporate a variety of approaches to convey content to the learner in a meaningful manner. Below are some of the methods we use to capture our learners' interest.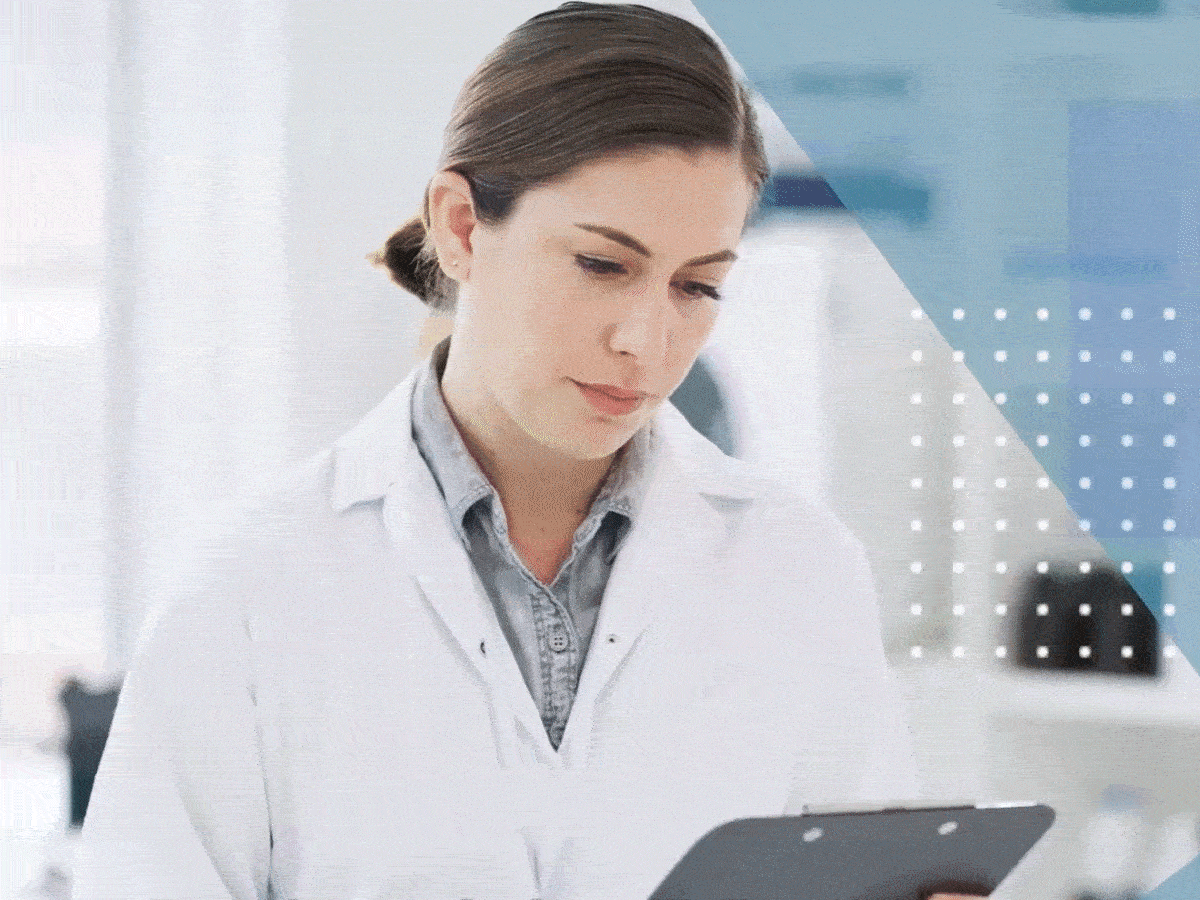 Topic specific videos
Courses can also include dnamic videos to compliment the course content. Topics are portrayed through eye-catching videos helping to bring the content to life.
---
Avatar Videos
Avatar videos use a computer generated character that will introduce the content. This animated host will add interest and a personal touch to the information being delivered.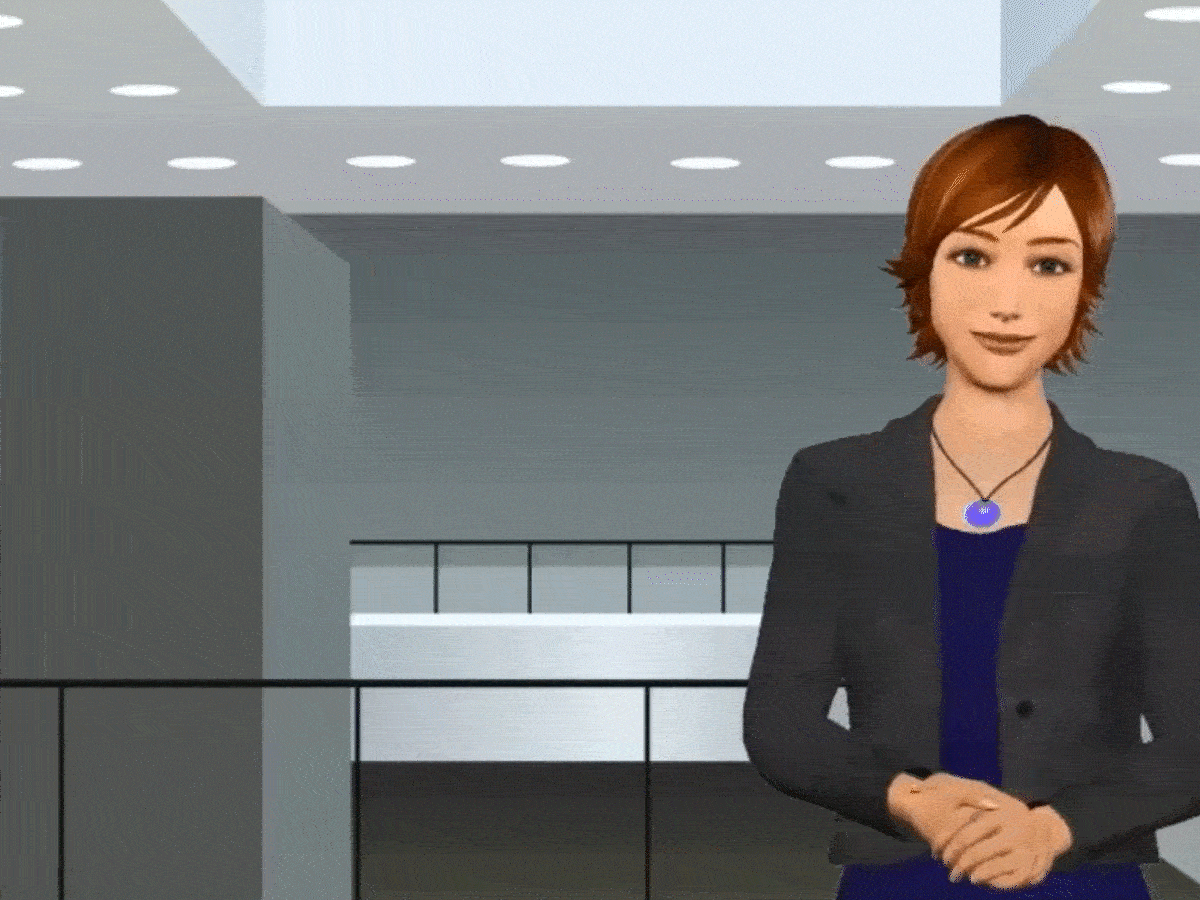 ---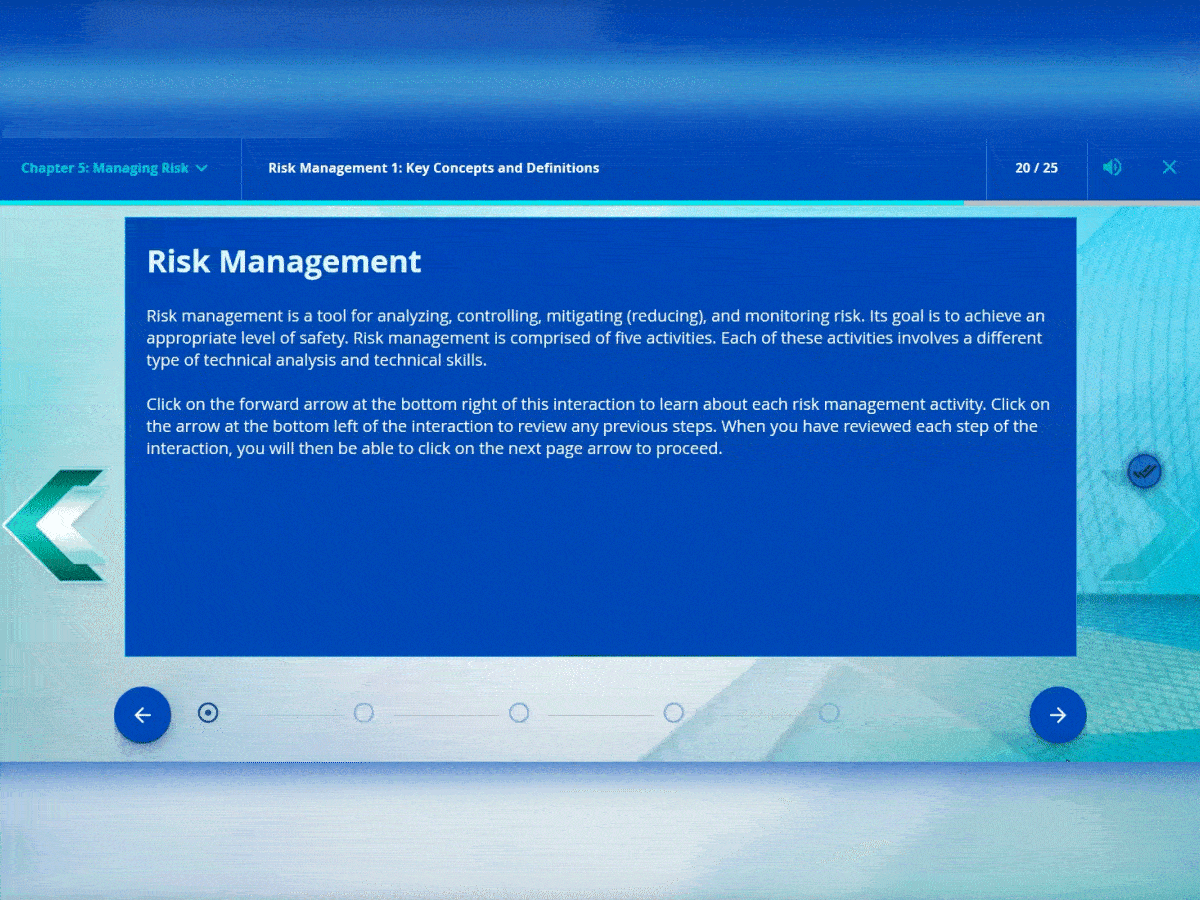 Stepper interactions
The stepper interaction allows you to navigate through content in sequential order. It is great for procedures with steps or timelines.
---
Vyond Videos
Dynamic content can make all the difference in creating a video that leaves a lasting impact. We can create dynamic videos for any situation. Mix multiple styles, create custom characters for any setting or job role then bring them to life with realistic movement, actions, and automatic lip-sync.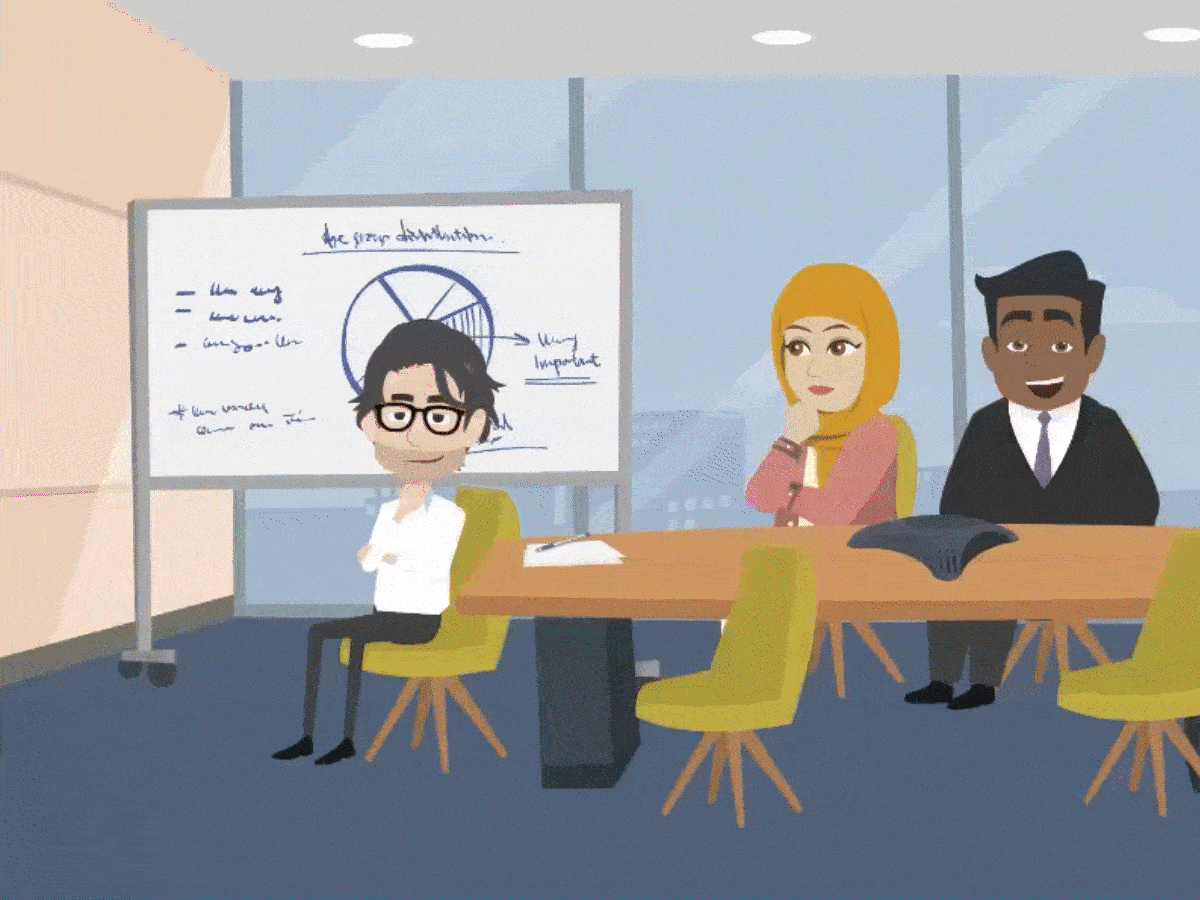 ---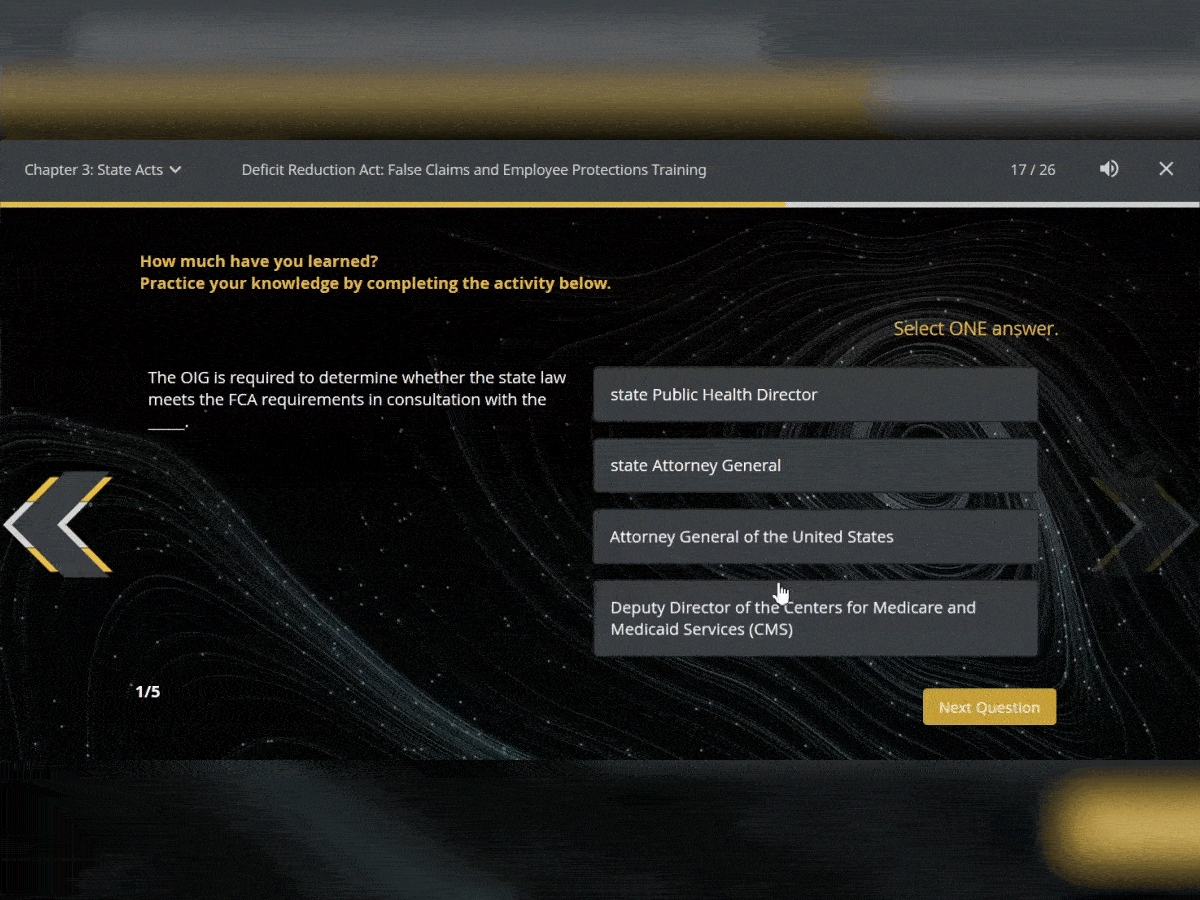 Quiz Interactions
To ensure your users have retained the knowledge in the courses, test them with assessments that can be added throughout. You can use multiple choice, true or false and matching.
---
Training you can access anywhere, anytime
UL Solutions' unique web-based eLearning assets
Our professional development education programs carefully target the diverse needs of learners, regardless of industry, language, culture or education:
FDA-authored and/or reviewed courses identical to those used by the FDA to train its inspectors and investigators. 
Standardized courses on issues regulated by the International Conference on Harmonization (ICH); and by federal agencies, including Department of Health and Human Services (HHS) and Centers for Medicare and Medicaid Services (CMS).
Curricula focused on critical workplace subjects ranging from employee confidentiality to sexual harassment, health and safety and data integrity.
Customized, client-specific courses including:

Code of conduct
Corporate culture
Industry-specific regulations
Empowering employees with knowledge and expertise
Your organization's greatest competitive advantage, aside from your employees, resides in your efficient communication of knowledge and procedures to drive measurable results.
The world's leading companies recognize the intrinsic value and cost-efficiency of transforming critical procedures and processes into expert-developed solutions in the form of online LMS training courses, to instill product knowledge and deliver service consistently to employees, contractors, and suppliers.
From pharmaceuticals, medical devices and biologics to data integrity and ethics, we provide training solutions that engage employees, build knowledge retention and help provide measurable business results.
Web-based employee training has never been more easily accessible with our continuously updated premium-content library, available to customers on our exclusive compliance-based LMS.
Have your own LMS? UL Solutions courses are SCORM-and AICC-conformant.
X
Get connected with our sales team
Found a course that fits your needs or interested in customization of something you've seen? Our expert sales team is ready to help.