Northbrook, IL - October 15, 2012 - UL is notifying consumers, retailers and distributors that the Light Changer Outlet Box, identified below, bears an unauthorized UL Mark for the United States and Canada. This Light Changer Outlet Box has not been evaluated by UL to the appropriate Standards for Safety and it is unknown if this product complies with the UL safety requirements for the United States or Canada.
Name of Product: Light Changer - Multi Clear Model No. LNL-03041711
Manufacturer: Distributed by Barcana Inc., DBA Barthelmess USA. Product is manufactured by Mig Technology Inc., Guangdong, China.
Identification:
On the product: The product bears a Silver Hologram UL Label with the following:
Molded into the back of the product is:  Barcana, Inc., A Barthelmess Company, Relocatable Power Taps, Model #: LNL-03041711, File#: E201105. Barcana Inc., DBA Barthelmess USA, Cerritos, CA. Made in China.
On the packaging:  The packaging indicates "UL approved" and "Distributed by Barcana Inc, Made in China."
Known to Be Sold at: 1000Bulbs.com and may also be sold at various retailers, distributors, and Internet sites. This product may be included with artificial Christmas trees sold by Barcana Inc.
Photos of the product: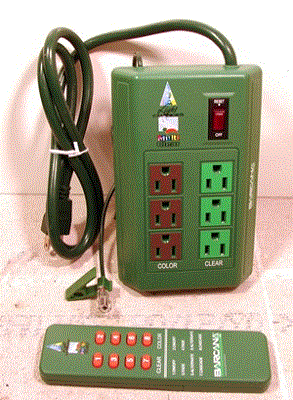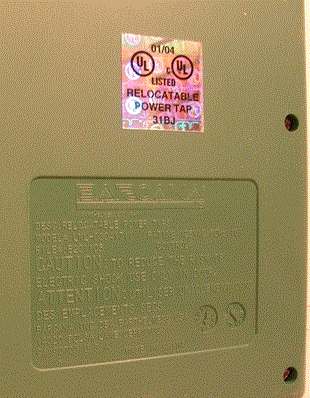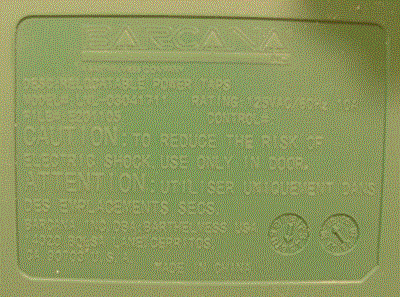 Photo of the packaging: