Northbrook, IL - May 31, 2013 - The following is a notification to consumers and retailers that the USB combo charger Model TV-ACPC31 identified below bears a counterfeit UL Mark for the United States and Canada on the packaging. The charger has not been evaluated by UL to the appropriate Standards for Safety and it is unknown if the charger complies with any safety requirements.
Name of Product: Model TV-ACPC31
Units: 23,268
Manufacturer: Mizco International Inc.
Identification: The charger's packaging bears a counterfeit UL Listing Mark and the markings below.
On the packaging:
2 in 1 Car & Wall Rapid Charger
with Dual USB Ports
2.1 Amp
Quickly charge iPads, iPhones, iPods or Smartphones simultaneously

On the product:

travelocity
Combo Charger with Dual USB
Model No: TV-ACPC31
Input: 100-240V~0.35A,50-60Hz
OR Input: 12-24V=1.2A
Output:5.0V=2.1A
Made in China
Photographs of the product: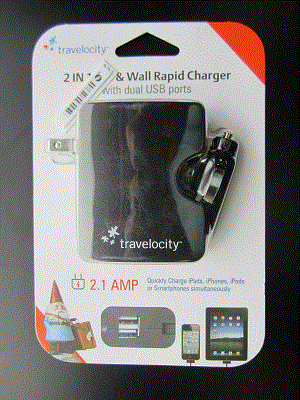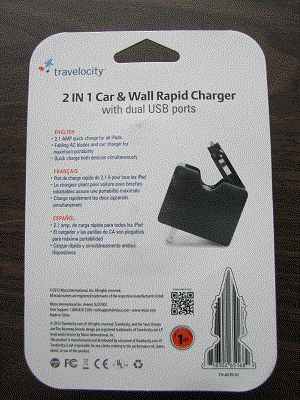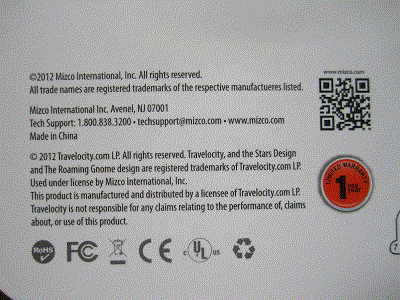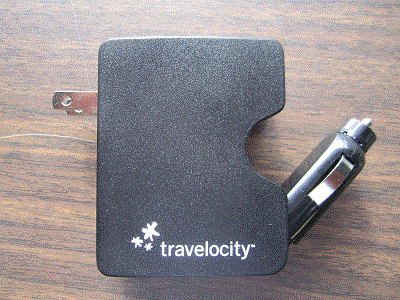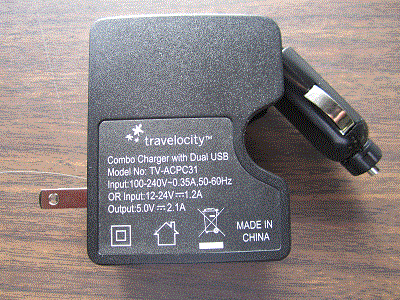 Sold at: Known to be sold at Big Lots. May have been sold by other retailers.