Northbrook, IL - January 15, 2013 - The following is a notification from UL to consumers, manufacturers and distributors that the Touch Sensor/Appliance Control identified below bears a counterfeit UL Mark for the United States and Canada.  This product has not been evaluated by UL to the appropriate Standards for Safety and it is unknown if this product complies with the safety requirements for the United States or Canada.
Note that Model CA-1 with the counterfeit UL Mark bears a Listing Mark on a paper label.  The authorized Model CA-1 bears a UL Recognized Component Mark embossed on the plastic housing.
Name of Product: Harrier International, Appliance Control, Model No. CA-1
Identification of Counterfeit product: The product bears counterfeit UL Listing Mark as depicted below:
On the product: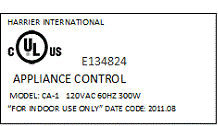 Photo of the product with counterfeit UL Mark: It is constructed with SPT-2 power cord with attachment plug and three outgoing taps molded onto SPT-2 cords.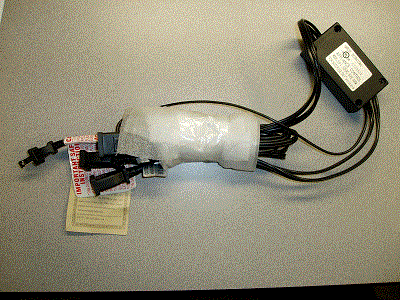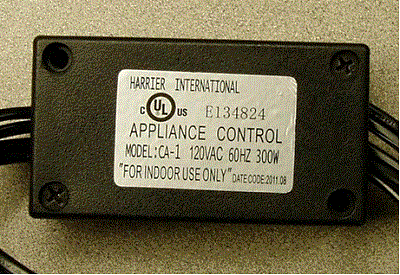 Identification of product with authorized UL Mark: The product bears the authorized UL Mark as depicted below:
On the product: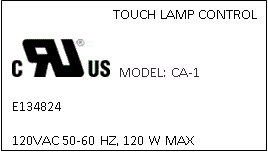 Photo of the UL authorized product: This product is constructed with incoming and outgoing leads. The UL Recognized Component Marking is embossed on the plastic housing.