Northbrook, IL - July 31, 2013 - The following is a notification to consumers and retailers that the air purifier identified below bears a counterfeit UL Mark for the United States and Canada.  This air purifier has not been evaluated by UL to any Standards for Safety and it is unknown if this air purifier complies with any safety requirements.
Name of Product: Air Purifier, Model HBP-003
Identification: On the product: This air purifier bears counterfeit UL Listing Mark and the markings below.
NEW COMFORT
Air Purifier
Model No. : HBP-003
120Vac, 60Hz, 13W
Speed: 2900rpm
Area Covered: 800sq.ft
Impedance-ProtectedMade In China

LISTED
Photographs of the product: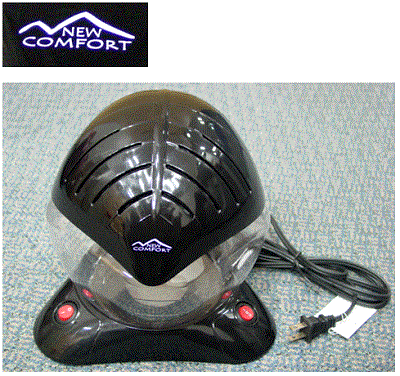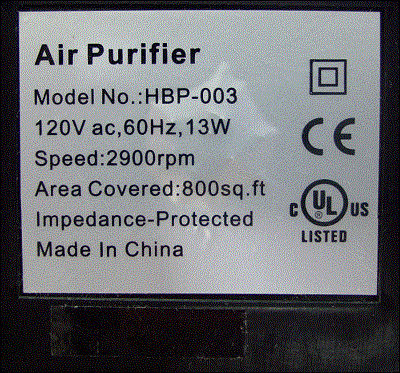 Sold at: Known to be sold at http://www.greatvacs.com/new-comfort-air-freshener-purifier-humidifier-1753.html and may have been sold by other retailers.