Raspberry Pi technology, small single-board computers developed in the U.K. widely used in everything from washing machines to underwater exploration vehicles, has seen an ever-growing number of companies taking advantage of it. 
But before a Raspberry Pi-powered product can hit the market, it first has to fulfill safety compliance requirements and regulations. To ease this process, Raspberry Pi has partnered with UL to develop its Raspberry Pi Integrator Programme.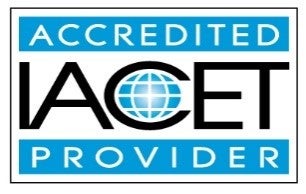 Safety compliance requirements and regulations vary between different products and regions around the world. Rules that would apply to a complicated machine like a car will, naturally, not be the same as those that apply to a pair of trainers.
Differences in regional compliance regulations require that testing be conducted at a local accredited facility. Companies have to put a vast amount of work into getting their product through compliance testing and certification to meet country-specific requirements. UL's global footprint of facilities and accredited laboratories throughout the world helps manufacturers and suppliers of all sizes navigate these requirements and accelerate time to market.
Further, Raspberry Pi's Integrator Programme connects the user to a dedicated UL team that assesses and tests the user's product, facilitated by their in-depth knowledge of the technology. The team at UL works closely with the Raspberry Pi engineering team so unexpected issues that may arise during testing can be resolved quickly. Through the program, UL can streamline the testing and certification process, which will in turn decrease the amount of time necessary to launch the product. The referral program is openly available at no added cost, although testing costs will apply if necessary.
The goal of Raspberry Pi's Integrator Programme is to eliminate the burden of navigating complicated compliance issues and make it easier for companies to bring new, exciting products to consumers. With simplified testing, companies and individuals can get products to market in less time and with lower overhead costs.