Overview
Our production quality assessments help provide the utmost confidence and certainty for hazardous locations equipment manufacturers and your customers around the world. Our International Organization for Standardization (ISO)-trained auditors are engineers with real-world technical experience. They bring in-depth understanding of current and evolving Ex standards that reflect your products and processes.
Across industries and regions, we can help implement manufacturing best practices to ensure relevant market acceptance and efficiencies. Our manufacturing audits provide essential information that enables brand managers, compliance officers and quality assurance specialists to make informed decisions directly impacting brand credibility and product marketability.
Our production quality assessments provide credible and reliable information that is crucial in helping ensure the continued compliance and integrity of IECEx, ATEX  and INMETRO certifications.
ISO/IEC 80079-34 is the international standard for IECEx, ATEX  and INMETRO production quality assessments. Through our active involvement on the International Electrotechnical Commission (IEC) technical committee responsible for maintaining this standard, and our close working relationships with customers, we are able to act as a truly interconnected partner. We understand issues and innovations that are in the market today and provide thought leadership for the future.
Benefits
Our comprehensive industry knowledge and technical expertise translate into actionable business efficiencies for you. We are able to provide one combined product and production evaluation, performed by one UL project team, to obtain all of the above testing, certification and quality audits.
Why UL
We drive global research and standards to continually advance and meet ever-evolving product safety, performance and interoperability needs. Our global network of technical experts and state-of-the-art facilities, along with our long-standing relationships with regulatory authorities, partner laboratories and industry technical leaders, help you gain the compliance credentials you need to compete in a more complex global supply chain. Leverage our global brand acceptance and trust to add value to your innovations.
Single source provider
Our global family of certification staff around the globe can help save you time and money with a single, local point of contact for your global certification needs.
Knowledge and speed
We have technical expertise versed in all protection methods with comprehensive industry knowledge that translates into actionable business efficiencies for our customers to speed time to market. Engineers perform Quality Audits bringing a higher level of technical competency to the audits. With a U.S. based certification officer (CO) on staff, certification time is reduced.
Global market access
Leverage our active participation and leadership in the global standards writing process. You can benefit with faster time to a global marketplace with the UL certification process, not only do we understand the requirements, we helped develop them. In fact, we participate in more than 50 Standards writing committees, such as TC31 (IECEx), STP (North America), NFPA, API and BSEE and CFR committees. We can also help streamline the certification of custom-built hazardous locations (HazLoc) equipment. including control panels, for global market access by including UL, C-UL, ATEX and IECEx certifications.
Webinar: For Accelerated Global Market Access – Understand Your Hazloc Markings
UL's expertise is here to help across all facets of the hazardous locations supply chain to help you prepare for successful installations, accelerated market access, and increased profits. This webinar covers HazLoc and Explosive Atmospheres markings, including North American Listings, ATEX and IECEx Certifications.
Watch our webinar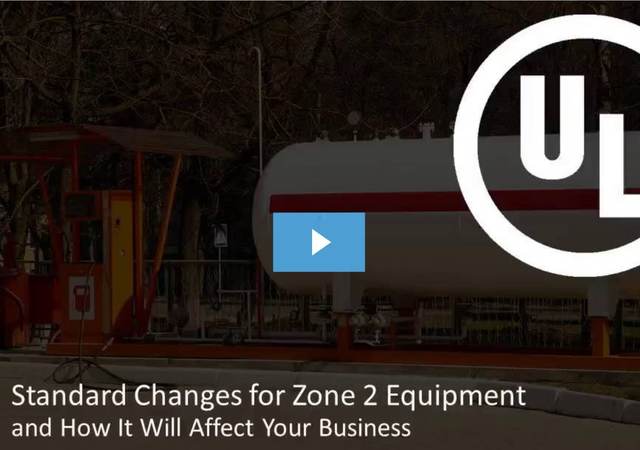 Webinar: Standard Changes for Zone 2 Equipment & How It Will Affect Your Business
Zone 2 hazardous locations products are being affected by standards revisions that will modify several longstanding compliance approaches. Learn what these changes are, when they apply, and how to prepare for them in this informational webinar presented by the experts at UL, a global leader in the certification of Zone 2 equipment. 
Watch our webinar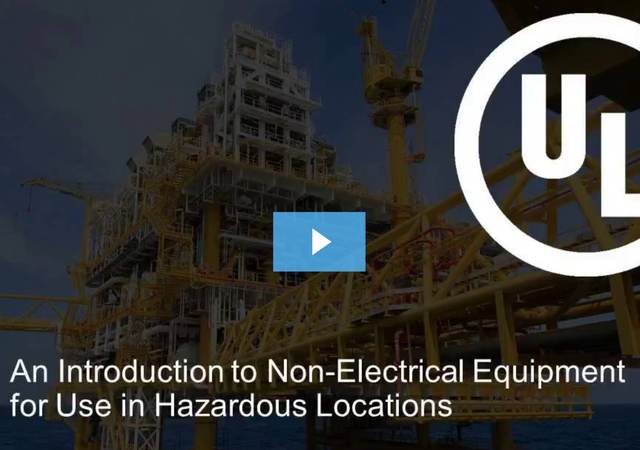 Webinar: Non-Electrical Equipment for Use in Hazardous Locations - An Introduction
The requirements in the Standards address the mechanical ignition hazards associated with such equipment and provide guidance on mitigation. However, the approach to evaluating and certifying non-electrical equipment differs from the traditional method used for electrical equipment.
Watch our webinar