Demand for product carbon footprints is growing
An increasing number of companies are measuring their products' carbon footprint due to pressure from outside influences, including: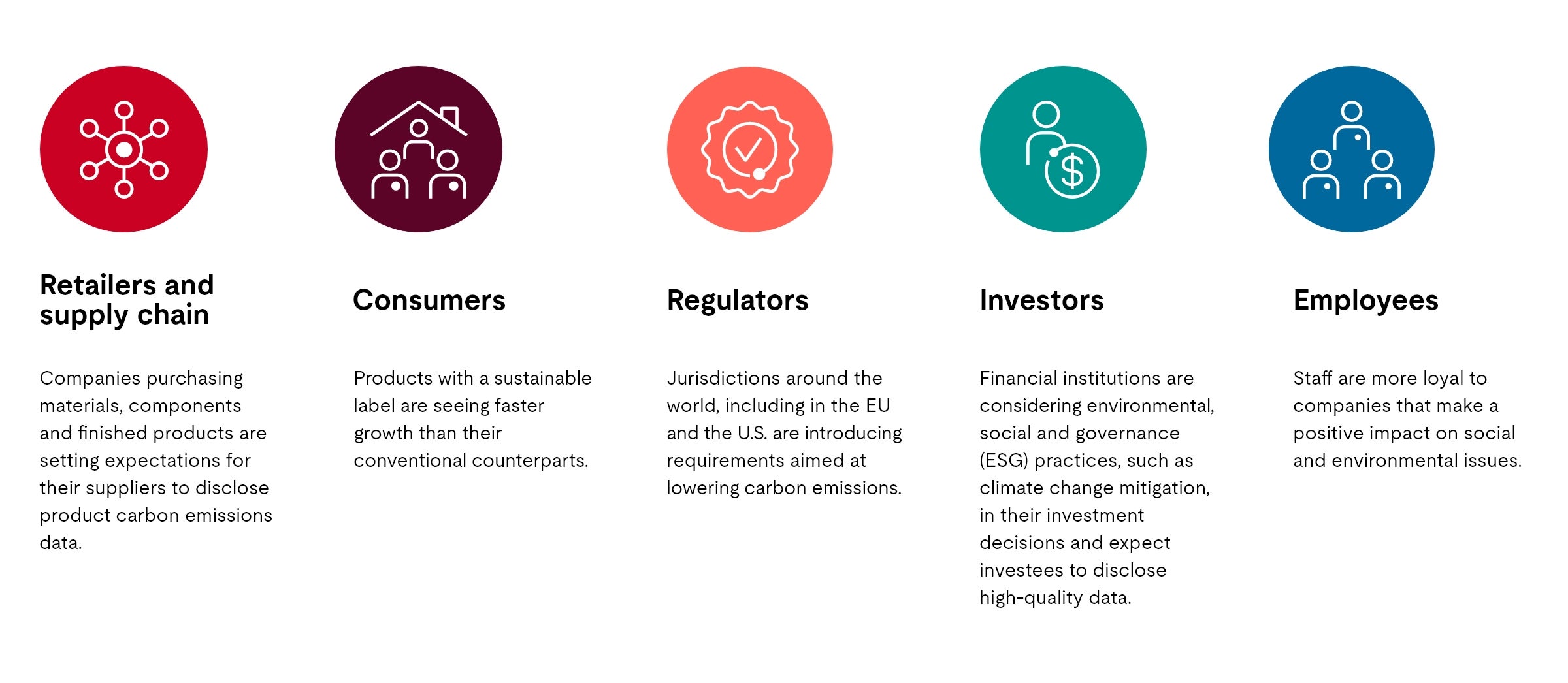 Why a product carbon footprint should be verified
Measuring the carbon footprint of products shows stakeholders your dedication to climate protection, allows you to set targets and create a carbon reduction pathway for your products. Since companies are being judged based on the steps they take, it is crucial the carbon footprint and the company supporting information is reliable, consistent and accurate. Creating a product carbon footprint is often a time-consuming complex process and data errors are not uncommon. By working with UL Solutions to verify your product's carbon footprint, you leverage our trusted brand, reduce risk of carbon calculation data error and build confidence of interested parties that your greenhouse gas statement meets international standards.
Verifying a ISO 14067 product carbon footprint report to ISO 14064-3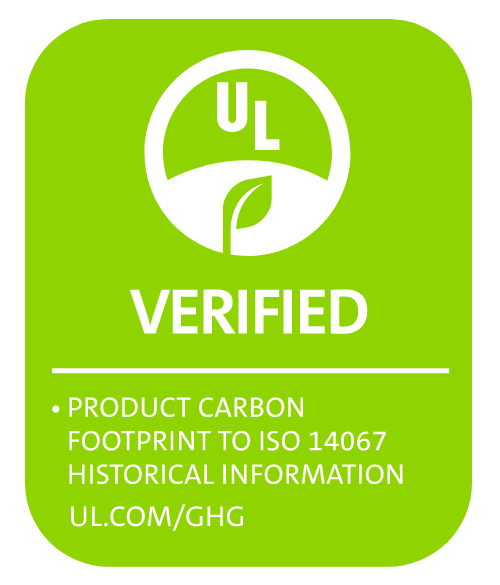 A product carbon footprint measures the greenhouse gas emissions of a product throughout its entire lifecycle from material procurement through end-of-life. Manufacturers must first create a lifecycle assessment (LCA), which forms the basis for the product carbon footprint report. UL Solutions verifies this report according to ISO 14064-3, checking that the product carbon footprint meets the requirements of international criteria under ISO 14067, and that the lifecycle assessment is consistent with the requirements of ISO 14040 and ISO 14044.
The extent of verification activities differs by two levels:
Reasonable – Where the nature and extent of the verification activities have been designed to provide a high — but not absolute — level of assurance of historical data and information.
Limited – Where the nature and extent of the verification activities have been designed to provide a reduced level of assurance of historical data and information.
Customers who verify with UL Solutions will receive a verified product carbon footprint report and are eligible to use the UL Product Carbon Footprint label on their products. UL Product Carbon Footprint Verified label is a clear identifier of products that have had their footprint verified by UL Solutions.
Four steps to achieve a Product Carbon Footprint Verification with UL Solutions

Advantages of working with UL Solutions
UL Solutions has extensive experience in evaluating products' sustainability attributes. Our talent possesses deep and broad expertise in carbon management, offering over 20 years of experience in measuring and reporting. By verifying your product carbon footprint with UL Solutions, you leverage our brand reputation of trust, conveying risk mitigation and confidence to interested parties that your greenhouse gas statement has been evaluated against international standards.
Watch now: Greenhouse gas verification
UL Solutions offers independent verification of enterprise and product GHG statements to ISO 14064-3, the international standard for verification of GHG claims.
X
Get connected with our sales team
Thanks for your interest in our products and services. Let's collect some information so we can connect you with the right person.