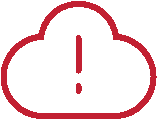 UL is offering expedited and remote support to deliver essentials services and support our customers. When allowed, we are using remote sample management, remote witnessing and video conferencing, virtual engineer and video witnessing testing, and 1:1 document reviews. 
Overview
UL tests against and/or provides engineering expertise related to the predominant Medical Device standards such as:
UL
AAMI
ANSI
ASTM
ISO
IEC
In addition to providing testing services to new technologies in advance of standards being published, UL also offers customized testing for your medical devices.  Our global capabilities allow us to evaluate and create individualized procedures to ensure your medical device is properly evaluated. UL will also create custom reports based on these tests to properly present the data for your unique requirements.
Our knowledge of global standards and regulatory requirements covers many markets, i.e., FDA (US), MFDS (Korean FDA), EU IVD, EU MDD. We have helped to set more than 1,600 Standards defining safety, security, quality and sustainability through our partnerships.
Our state-of-the-art facilities include 159 UL laboratories for testing and certification worldwide, where we provide tailored testing solutions, using software automation to enhance process efficiency, analyze results, and reduce testing cycles.