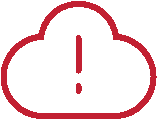 UL is offering expedited and remote support to deliver essentials services and support our customers. When allowed, we are using remote sample management, remote witnessing and video conferencing, virtual engineer and video witnessing testing, and 1:1 document reviews. 
Overview
Healthcare technology and medical devices are constantly evolving to improve accuracy, patient safety and patient wellness. This rapid progress also leaves these devices increasingly susceptible to quality, safety and cybersecurity issues. We offer safety and compliance testing and training to take on these, and many other issues facing the healthcare device industry.
Safety testing
Our expert engineers prioritize wellness and safety through our testing services. We offer total product lifecycle testing, risk management evaluations, and quality management support for healthcare devices. These tests will examine products and facilities for:
Electrical safety
Electromagnetic compatibility (EMC)
Biological evaluation, Microbiological tests, and sterilization services
Cybersecurity
Interoperability
In addition, we offers safety management software and a training program (PURE) to help operations better manage and understand products safety requirements.
Regulatory compliance
Healthcare device regulatory compliance can be extremely difficult to navigate. We work with global manufacturers, developers and end users, from design through market release, to keep your products compliant. Our worldwide labs provide localized testing services to cover international standards though the US, EU, Brazil, Japan, China, Australia, and many other regions. These standards include:
UL 2900 cybersecurity
IEC 61010
IEC/ AAMI 60601
ISO 14971
Benefits
Our global reach and local presence allow us to deliver innovative, customized solutions to streamline testing and simplify the certification process.
We can tailor the testing to your own specifications, as well as offer expert advice to help ensure the most efficient use of your time and budget. Leveraging our expertise during the development process can help you avoid costly errors in the design phase and speed time-to-market.
Why UL
We operate in more than 100 countries, and our reports and certifications are recognized and accepted around the world.
We have helped to set more than 1,600 Standards defining safety, security, quality and sustainability.
Our knowledge of global standards and regulatory requirements covers many markets and authorities including the U.S. Food and Drug Administration, Korean Ministry of Food and Drug Safety, European Union In-Vitro Diagnostic Devices and EU Medical Devices Directive.
Our automated facilities for efficient EMC compliance testing services help you meet your speed-to-market needs.
We deliver tailored testing solutions, using software automation to enhance process efficiency, analyze results and reduce testing cycles.
Our engineers work with standards committees, such as Association for the Advancement of Medical Instrumentation, American National Standards Institute and government bodies.