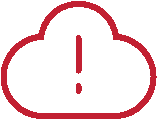 UL Solutions is offering expedited and remote support to deliver essentials services and support our customers. When allowed, we are using remote sample management, remote witnessing and video conferencing, virtual engineer and video witnessing testing, and 1:1 document reviews. 
Understanding emergency and nurse call systems standards
As a safety science leader, UL Solutions is uniquely positioned to support manufacturers who wish to efficiently bring innovative new technology to market. We test to applicable standards, including
UL 1069, the Standard for Hospital Signaling and Nurse Call Equipment – This Standard applies to the traditional equipment found in the hospital environment. More and more with wireless technologies, these systems also require interoperability and interference reliability testing to demonstrate they will continue to function in the noisy environments often found in acute care situations.
UL 2560, the Standard for Emergency Call Systems for Assisted Living and Independent Living Facilities – Introduced in 2011, the UL 2560 Standard was driven by industry to address the special environmental challenges outside of a hospital, but within close proximity to health care providers. 
These Standards are intended to evaluate a complete system. The Standards define the minimum items required to make up the system that will be evaluated. During the testing, basic safety (fire/shock/mechanical hazards) are addressed, in addition, performance testing is conducted to ensure the call made in a room is transmitted to a centralized location for assistance.
We can provide integrated test plans to meet two or more standards concurrently, minimizing redundant testing and saving time.
Why UL Solutions for emergency and nurse call systems testing
Global market acceptance 
We can help you quickly gain access to your priority markets while serving you in your time zone and language. Leverage our network of highly equipped, accredited laboratories around the globe and technical experts skilled in market access, certification and regulatory requirements across more than 150 countries.
Comprehensive testing and certification services 
We offer field evaluations, on-site training and typically can come to you for testing.
Services range from full compliance testing/evaluation to pre-scans and other preliminary testing.
Our engineers will work with you from design through conception and production. 
Our engineers average more than 10 years of experience in the industry.
Knowledge of global standards and regulatory requirements
UL Solutions has helped develop more than 1,600 standards to define safety, security, quality and sustainability.
Our experts sit on more than 600 international and regional regulatory committees.
UL Solutions contributed to the development of both UL 1069 and UL 2560.
Our scope covers many markets, i.e., the U.S. Food and Drug Administration, the South Korean Ministry of Food and Drug Safety, the European Union's In Vitro Diagnostic (IVD) Directive, EU Medical Devices Directive (MDD).
UL Solutions engineers partner with standards committees, such as AAMI, ANSI and government bodies.
State-of-the-art facilities
Numerous UL Solutions laboratories for testing and certification worldwide
Tailored testing solutions, using software automation to enhance process efficiency, analyze results, and reduce testing cycles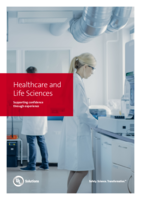 Medical Testing Services Overview Brochure (English)
7.72 MB