Every day, firefighters, hazardous material response teams and other emergency responders around the world rely on their training and personal protective equipment (PPE) to guard against the hazards associated with their work.
National and international regulations and standards are designed to help reduce the risk of injury to first responders due to fire, falls, chemical exposure and other hazards. Independent, third-party testing and certification of PPE to relevant standards help enhance confidence that PPE products will protect first responders and emergency personnel while they are protecting us.
UL Solutions, a global safety science leader, offers testing and certification services for personal protective equipment and apparel to North American, European and international requirements. These requirements are outlined in standards from the following organizations:
American National Standards Institute (ANSI)/National Fire Protection Association (NFPA)
American Society for Testing and Materials (ASTM) International
Canadian Standards Association (CAN/CSA)
Canadian General Standards Board (CAN/CGSB)
International Safety Equipment Association (ANSI/ISEA)
International Organization for Standardization (ISO)
European Standards (EN)
The importance of third-party conformity assessment and certification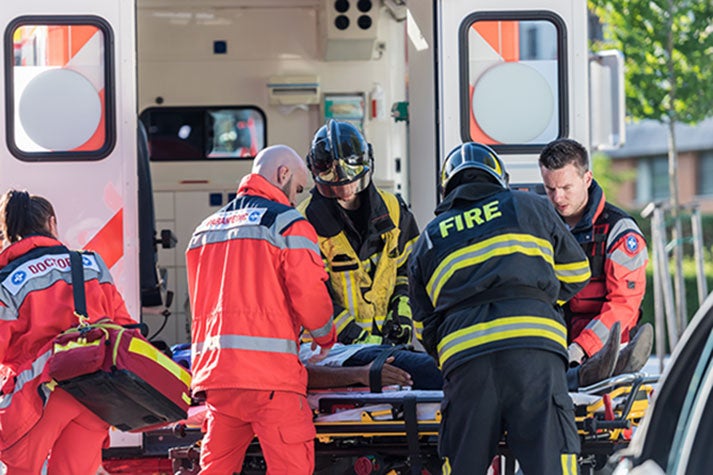 Conformity assessment demonstrates that specified requirements relating to PPE products are fulfilled. Third-party conformity assessment is performed by a person or body independent of the organization providing the PPE and independent of user interests in that product.
Third-party certification enhances trust and confidence that products comply with applicable safety requirements. During third-party certification, products are tested objectively against safety standards by an independent accredited organization without bias. They are then inspected and tested annually to evaluate their continued compliance.
Third-party certification is necessary to achieve compliance with many of the standard requirements for PPE. We offer third-party conformity assessment and certification services for North America (UL Mark), United Kingdom (UKCA marking), Northern Ireland (UKNI marking), Europe (CE marking) and Argentina (S Mark). In some cases, we can combine regional testing requirements, which can help manufacturers reduce costs, sample requirements and time to market.
PPE for firefighters, first responders and emergency services personnel
UL Solutions tests and certifies firefighter, first-responder and hazardous material response team personal protective clothing and equipment in the following categories: 
Protective ensembles for chemical, biological, radiologic and nuclear (CBRN) terrorism incidents
Protective clothing and equipment for technical-rescue incidents
Liquid-splash-protective clothing for hazardous material exposure
Vapor-protective suits for hazardous chemical emergencies
Protective garments, hoods, gloves, footwear and helmets for structural firefighting
Protective clothing and equipment for wildland firefighting
Protective ensembles for proximity firefighting
Repair service providers of firefighting garments
Station/work uniforms for emergency services
Protective clothing and equipment for surface water operations
Protective clothing for emergency medical operations
Vapor-protective suits for hazardous chemical emergencies
Fall-arrest equipment and devices
Why choose UL Solutions?
As a global safety science leader, UL Solutions leverages our decades of experience testing and certifying PPE to help manufacturers efficiently and cost-effectively evaluate their products for compliance with relevant safety standards. Our customers enjoy the following benefits of choosing us as their testing, inspection and certification partner:
Our Center of Excellence for PPE includes certification and testing experts within the same location, enhancing communication and collaboration between teams and facilitating on-site visits.
Our experts actively participate and hold leadership positions on NFPA, ISO and European committees, so we stay current on regulatory requirements and influence standard revisions based on data and science.
The UL Mark, widely recognized and respected around the world, indicates PPE has been certified to stringent safety standards and can provide manufacturers with a competitive advantage in the PPE market.
Additionally, as a full-service testing, inspection and certification provider, UL Solutions offers a broad portfolio of services to help manufacturers meet industry and regulatory requirements. We can offer a wide range of auxiliary services to help PPE manufacturers achieve efficient time to market while reducing costs.
X
Get connected with our sales team
Thanks for your interest in UL's products and services. Let's collect some information so we can connect you with the right person.