Industrial and occupational personal protective equipment (PPE) helps protect workers' safety and health when there is a risk of exposure to physical, mechanical, electrical, flame and other hazards in an industrial or occupational setting. With the Occupational Safety and Health Act of 1970, the U.S. Congress created the Occupational Safety and Health Administration (OSHA) to set and enforce standards and provide training, outreach, education and assistance to help ensure safe and healthy working conditions for workers. 
Manufacturers and distributors of industrial and occupational safety equipment face numerous challenges on their path to global market access. They seek to optimize research and development costs, meet all applicable compliance requirements and reduce time to market. Meanwhile, they also need to differentiate their products from competitors and guard against making false claims about conformance with the relevant standards.
As a leading full-service provider, UL Solutions offers a comprehensive array of services to help streamline manufacturers' and distributors' acceptance into both North American (UL Mark) and European (UKCA and CE marking) occupational health and safety equipment markets.
Products and use areas we cover
UL Solutions offers certification, commercial testing and marketing claims verification for the full gamut of industrial PPE, including:
Protective clothing
Foot protection
Eye and face protection
Head protection
Fall protection
Chainsaw protection
The products we service are designed for a wide variety of use areas, such as:
Flash fire settings
Electric arc settings
General, occupational settings
Residential/Private settings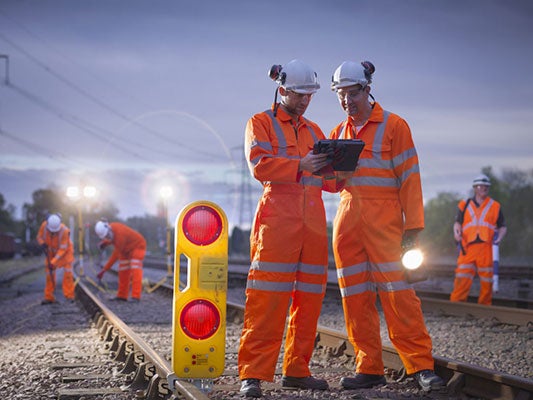 Minimum conformity assessment requirements for industrial PPE
To help protect against flame and thermal hazards, PPE must be certified to National Fire Protection Association (NFPA) 2112 Standard on Flame-Resistant Clothing for Protection of Industrial Personnel Against Short-Duration Thermal Exposures from Fire. PPE designed to protect against flame and electric arc hazards must be certified to ASTM F1506 Standard Performance Specification for Flame Resistant and Electric Arc Rated Protective Clothing Worn by Workers Exposed to Flames and Electric Arcs.
NFPA 2112 certification
In order to demonstrate conformance with NFPA 2112, products must undergo finished product evaluation, design and label review, and quality manual review.
NFPA 2112 products
UL Solutions performs tests on industrial clothing, including shrouds, hoods, balaclavas, gloves and garments. We evaluate product performance against the following tests per NPFA 2112, as applicable:
Manik in testing (performed at an external laboratory)
Flame resistance testing
Heat and thermal shrinkage resistance testing
Heat transfer performance testing (HTP)
Thread melting
Label durability testing
Finished product evaluation
For finished product evaluation per NFPA 2112, component evaluations must be performed. Every item on the garment is reviewed, including:
Hardware
Reflective striping
Small fabrics
Design and label review
We review industrial PPE designs and labels to determine whether the following NFPA 2112 requirements are met:
Garment design must meet the requirements of Chapter 6.
Garment labels must meet the requirements of Chapter 5.
Quality manual review
Quality manual review is required for finished-product manufacturers, not component manufacturers. It is recommended (not required) that the manufacturing facility is ISO 9001 registered. If the facility is not registered, we must review the manufacturer for compliance with NFPA 2112, section 4.4.
ASTM F1506 certification
Per ASTM F1506 requirements, UL Solutions evaluates and confirms the arc rating of PPE. The arc rating of fabrics is used to determine the appropriateness of PPE based on a risk assessment, which considers the following:
Arc thermal performance value (ATPV) — A 50% probability that sufficient heat transfer through the specimen is predicted to cause a second-degree skin burn injury.
Breakopen threshold energy (EBT) — a 50% probability that breakopen will occur.
We also test the following aspects of PPE per ASTM F1506 requirements:
Flame resistance and general durability of fabrics and subassemblies, including:
Breaking load (woven fabrics)
Tearing strength (woven fabrics)
Bursting strength (knit fabrics)
Colorfastness
Dimensional change after five laundering cycles
Minimum garment construction and performance requirements
Garment
Labeling requirements
Importance of third-party certification
Although ASTM F1506 certification allows a first-party self-declaration, NFPA 2112 certification requires third-party certification, and the certifying organization must be accredited to ISO/IEC 17065 Conformity Assessment Requirements for Bodies Certifying Products, Processes, and Services. In third-party certification, products are tested against safety standards by an independent, accredited organization without bias, and products are inspected and tested annually to evaluate continued compliance. Therefore, third-party certification inspires stakeholders' trust and confidence that the PPE complies with applicable safety requirements.
Assisting you with PPE certification
UL Solutions experts offer individual guidance and service to assist you with your PPE product certification needs and challenges. This includes comprehensive testing, evaluation and certification for a wide range of clothing and equipment, such as gloves, safety shoes, hard hats, garments, protective eyewear and other products.
We test PPE for compliance with ANSI/NFPA, ASTM, CAN/CSA, CAN/CGSB, ANSI/ISEA and EN/ISO standards. Third-party certification is necessary to achieve compliance with many of these compliance standards. The UL Mark is widely recognized and respected as a symbol of certification to the highest standards of safety and can provide a competitive edge within the PPE market.
The benefits of working with UL Solutions for PPE certification
As a global safety science leader, UL Solutions leverages decades of experience in testing and certifying PPE to help manufacturers efficiently and cost-effectively achieve compliance with the relevant safety standards. Our customers enjoy the following benefits:
As a one-stop provider, we offer services for both the North American (UL Mark) and European (UKCA and CE marking) industrial PPE markets.
Our Center of Excellence for PPE includes engineering and testing within the same location, facilitating communication and collaboration between teams, timely responses and on-site visits.
Our experts actively participate and hold leadership positions on several standard committees, so we maintain current knowledge of regulatory requirements and can influence changes based on data and science.
The UL Mark, widely recognized and respected around the world, indicates PPE has been certified to stringent safety standards and can provide manufacturers with a competitive advantage in the PPE market.
Our experts maintain close communication with our customers to answer their questions and address their concerns throughout the entire certification process.
As a full-service testing, inspection and certification provider, UL Solutions offers a broad portfolio of services to help manufacturers meet industry and regulatory requirements. We offer a wide range of auxiliary services to help PPE manufacturers achieve efficient time to market while reducing costs.