Overview
As power grids continue to evolve, they provide utility companies and consumers the ability to better control and monitor their use of electrical power. Connected devices offer greater consumption control in a wide variety of categories and smart meters deliver the benefits of the Internet of Things (IoT) to electricity management.
Today, utilities give homeowners with smart meters real-time access to their overall energy usage, making it available through personal devices. The number of smart meters is expected to grow because electric utilities are able to offer customers new services, such as dynamic pricing, the integration of new energy resources like microgrids and solar power, and improved outage management and restoration. Smart meters also give added benefit to the utilities by helping them better understand how consumers use power.
With so many changes happening, you may need a little help to stay ahead of the game. That's why we've implemented our Electric and Digital Smart Meter program. We'll work closely with you to help ensure the safety of your smart meters, by tapping into our expertise of the following standards:
UL 2735 and IEC 6052-31 for electrical safety of utility meters
ANSI C12 and IEC meter series for the accuracy and performance levels of electric meters
UL 2900 series for cybersecurity assessment
We also apply the new IEEE 2030.5 standard to help ensure that your smart meters function as planned and communicate correctly from one device to the next.
Benefits
Our Electric and Digital Smart Meter program not only allows us to test your products for safety but also allows us to test your products for functionality. We'll help ensure that your meters are meeting all of the appropriate standards while also making sure that they are performing in the way that you want them to. Our dedicated technical team delivers exceptional customer service that provides a distinct advantage for our customers — we'll help you get safer, more optimized products to market in the quickest, easiest and most efficient way possible.
Areas of expertise 
UL provides smart/electric meter services for the following product categories: 
Inverters 

Solar meters 

Submeters 

Utility meters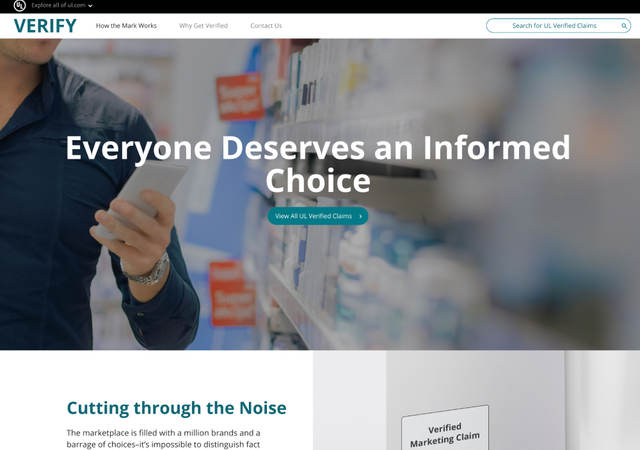 UL Verification
Trust is what will set you apart from the competition. Let us help you build that trust by providing third-party Verification of your marketing claims.
Learn more