Validating grid connection compatibility according to grid code requirements
Certification of grid connection refers to local grid codes and requirements of the grid operators in a specific region. UL Solutions provides certification in accordance with several national and international grid codes. UL Solutions performs concept validations of Power Generating Units (PGU) and Power Generating Systems (PGS) during the research and development phase. Our experts are authorized by the Federation of German Windpower and other Renewable Energies (FGW) for power generating systems certificates by the German Grid Code and Standards. With over ten years of experience, we have the ability to support our customers by offering customized solutions that support grid integration and energy systems.
Power generating units
UL Solutions performs an evaluation and confirmation of the electrical characteristics of the PGU including active and reactive power, low and high voltage ride through (LVRT/HVRT), protection and control systems as well as power quality.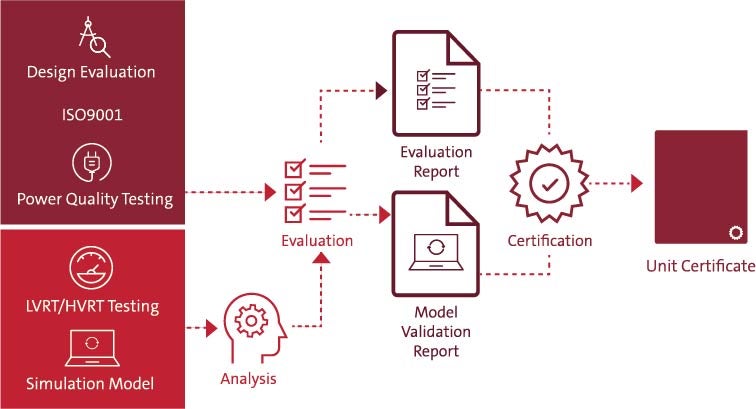 Testing to grid code requirements for power generating systems/power plants
UL Solutions performs an evaluation and confirmation of the requirements of the applicable grid code. The requirements include load flow calculation of the reactive power capability, dynamic simulation of the LVRT/HVRT response and evaluation of the protection and control system of the PGS including all parameters at the point of common coupling.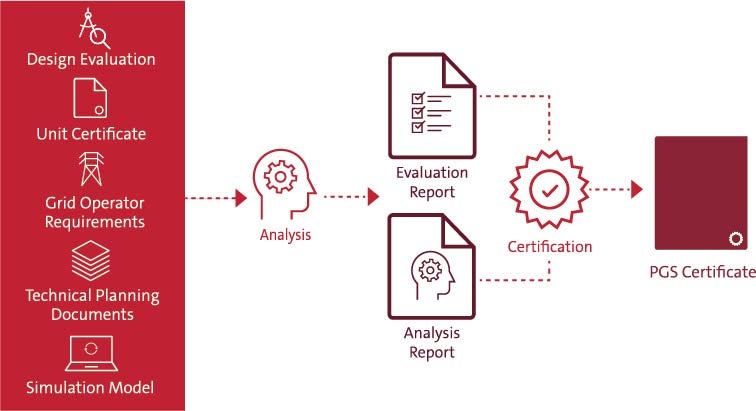 Additional grid integration services
Grid studies for power generation systems and power plants
Quality assurance inspection of the PGU or PGS (especially substations) conducted during both the construction and commissioning phases to help ensure best possible project outcomes
Commissioning and warranty transition inspections of PGU, PGS or parts of PGS (such as substations and cabling) for an expert view of the project and to help ensure required quality
Grid studies to evaluate, analyze, calculate and simulate grid behavior
Related products and services