High-speed technology is becoming more prevalent as consumers, retailers and brand owners alike require more speed, power and mobility in the devices we use daily. As a result, connectivity product designs, such as cables, must evolve to provide solutions to address key wired technology demands.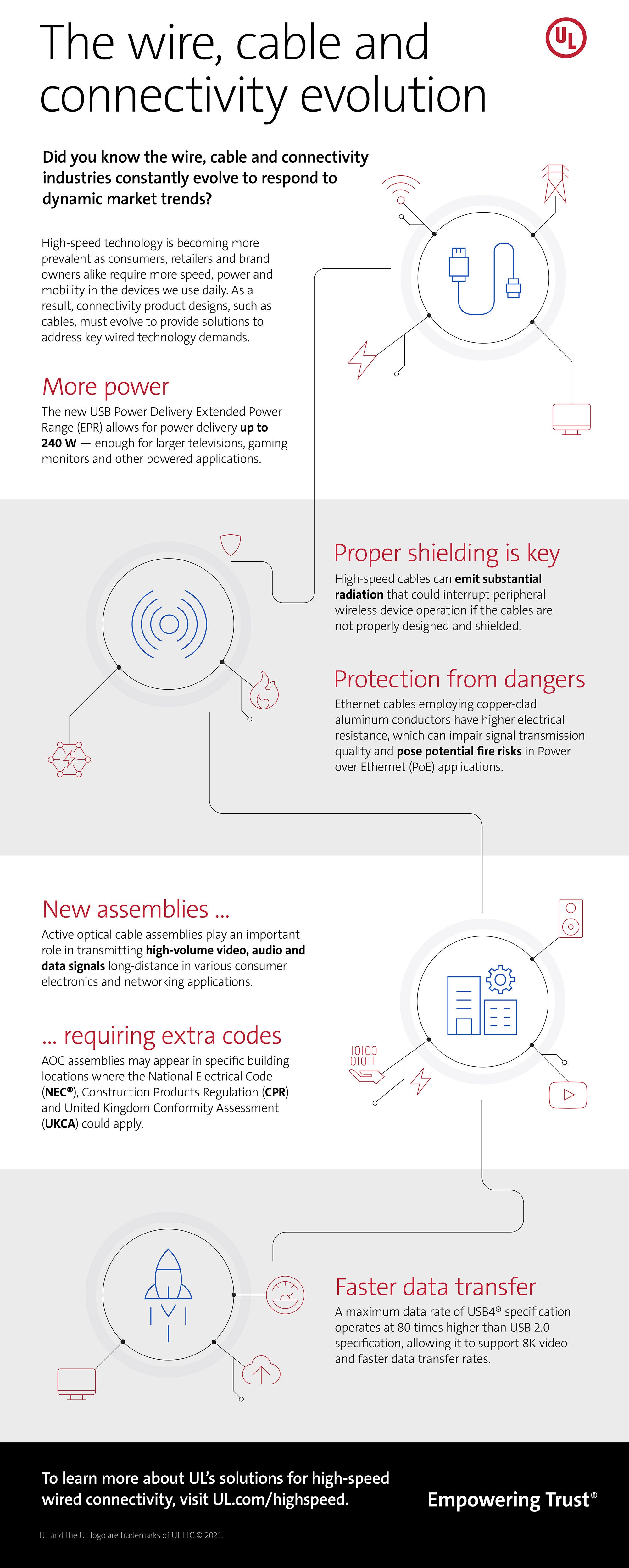 Download our infographic to learn more
The wire, cable and connectivity evolution (infographic)
115.25 KB
X
Get connected with our sales team
Thanks for your interest in our products and services. Let's collect some information so we can connect you with the right person.