Overview
We are a trusted independent advisory, testing, inspection and certification body for the renewable energy industry. Our comprehensive portfolio of renewables technical advisory services can help you plan, design, finance, build, invest, operate, maintain and manage wind both on land and offshore, and solar. Our certification, testing and inspection services verify the safety, reliability, performance and compliance of renewable energy technology and components. We help instill confidence in renewable energy by helping you mitigate risk and navigate complexities throughout the project life cycle and across the value chain.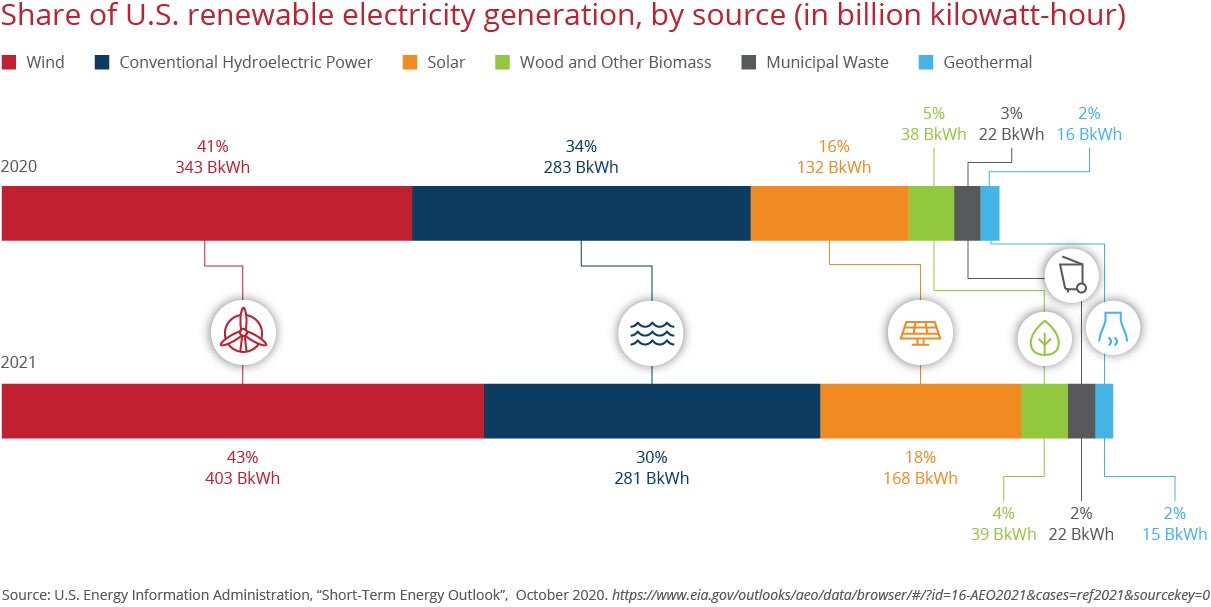 Why UL Solutions
We pride ourselves on being accessible, flexible and keenly responsive to the needs of our stakeholders. Working with us means you have access to science, expert engineering and innovative solutions that address the unique challenges of the renewable energy industry.
With offices in more than 140 countries, a team of more than 500 experts, and more than 35 years of experience, we are well positioned to help mitigate risk and navigate complexities associated with renewable energy to empower successful outcomes.
We have assessed more than 200,000 megawatts of renewable energy projects
Independent/owner's engineer for more than 550 wind and solar projects since 2012
Forecast provider for more than 70 gigawatts of installed renewable energy projects
We have advised 90 percent of the top wind project developers and plant owners
Issued more than 350 type certificates on more than 150 wind turbine configurations for 30 original equipment manufacturers (OEMs)
Delivered more than 5,000 preliminary wind assessment reports and more than 7,000 datasets and maps in more than 80 countries since 2012
Lender's engineer for approximately half of all lenders active in wind project finance
Completed more than 700 wind power performance tests on more than 350 wind projects
Evaluated 1.7 gigawatts of installed photovoltaic (PV) systems
We conduct more than 1,000 PV product evaluations annually
Related products and services