Validate sustainability and environmental claims with ECV
These days, the landscape of green product marketing is anything but black and white. A growing number of "eco-labels" have made it difficult to differentiate between products or suppliers that are genuinely environmentally preferable and those that aren't. That's where UL Solutions can help. Through rigorous scientific analysis and review outlined in globally accepted standards, companies that engage with UL Solutions Environmental Claim Validation (ECV) program can prove to the marketplace that their products do, in fact, live up to their environmental claims and do not perpetuate "greenwashing." This is important to all stakeholders involved in selecting better products. According to a number of recent articles1 greenwashing is among the single biggest challenge specifiers and other purchasers face when trying to select greener, safer and healthier products. So, manufacturers and suppliers that engage with UL Solutions can gain instant credibility—and a clear competitive edge in an otherwise murky green product marketplace.
UL Solutions can validate the following environmental and circular claims
Zero waste to landfill and landfill waste diversion – Validates a company's landfill diversion rate of all discarded materials.
Learn more
Recycled content – Validates post-consumer, pre-consumer (post-industrial) or total recycled content of a product.
Learn more
Biobased content – Validates that a product contains bio-based content through testing. Examples of biobased content include polylactic acid (PLA), crop residues and wood residues, among others.
Biodegradability and Compostability – Evaluates product's biodegradibility and compostability attributes.
Learn more
Other types of environmental claim validations
Rapidly renewable content – Validates that a product contains material that has a harvest cycle of less than 10 years.
Paper-based products recyclability – Validates the recyclability of paper-based products through repulpability testing and calculating recyclability rate.
Mold resistance – Evaluates product/material resistance to microbial growth in accordance with standardized test methods.
PVC free – Validates that plastic products do not contain detectable levels of polyvinyl chloride (PVC).
Byproduct synergy – Validates supply chain localization, material optimization, waste minimization and virgin material substitution achievements through collaboration across businesses and industries.
Innovative claims – UL Solutions sometimes provides validation of environmental claims that are new to market or do not have an existing protocol.
Get noticed with UL Solutions' Environmental Claim Validation
With ECV from UL Solutions, products can contribute to achieving points or credits in various green purchasing policies, raising visibility among key specifiers and driving marketplace demand for those products.
What's more, customers whose products have achieved environmental claim validation from UL Solutions are able to use the UL Environmental Claim Validation Mark on their product packaging and marketing materials. With ease and convenience, this badge communicates to customers and prospects that products or facilities have been tested by a neutral third-party and independently validated to have been produced and/or performed in accordance with its environmental claims.
Additionally, all validated products are featured on the UL SPOT sustainable product database, a free online tool that allows specifiers and other purchasers to identify preferred products by product category, company name, product name, or type of claim.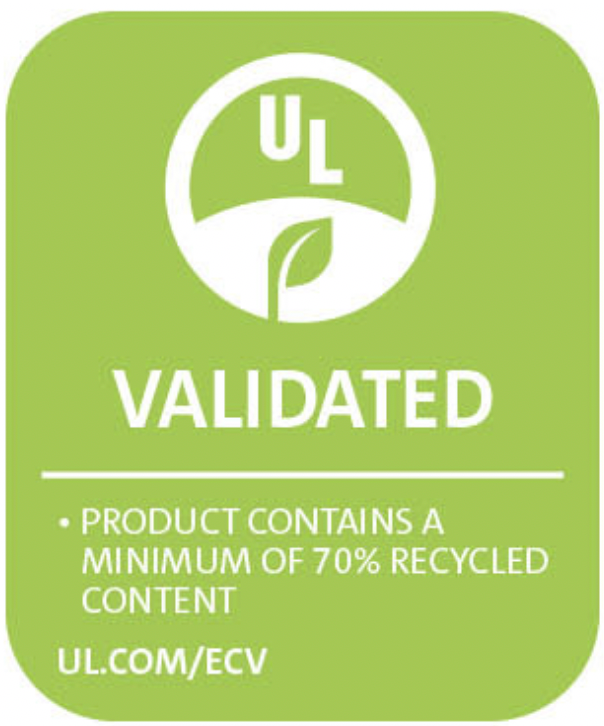 "For us, the value UL Solutions brings is to help us have trust in the recycle streams we're utilizing and then also convey that trust to our customers."

Bob McKay
sustainability marketing manager, SABIC