Overview
Training
We provide an extensive library of courses to support you in developing a culture of safety and a healthy workplace environment. Our courses are available as open registration public workshops, on-site training courses or on-demand e-learning programs. Course topics include:
Machine guarding and safety
How to conduct a risk assessment
Alternatives to lock-out / tag-out (LOTO)
U.S. machine safety standards and codes
Risk assessment workshops
OSHA 10 and 30
Lock-out / tag-out safety (LOTO safety)
NFPA 70E – electrical safety in the workplace
To view a comprehensive list of our training courses, please visit UL Knowledge Solutions and Pure Safety on Demand.
Advisory services
Functional safety certification services – We help system integrators ensure the safe and reliable operation of subsystem components and assemblies.
Safety system design review – including functional safety and control reliability reviews
On-site validation
Development of risk assessment program
Other custom services
Additional industrial safety solutions
UL Pure Safety – Self-service safety management software for your workforce
Occupational Health Manager (OHM) – OHM includes powerful injury tracking software to improve case and return-to-work management programs, helping you ensure regulatory compliance and reduce injury costs while getting employees back to work faster.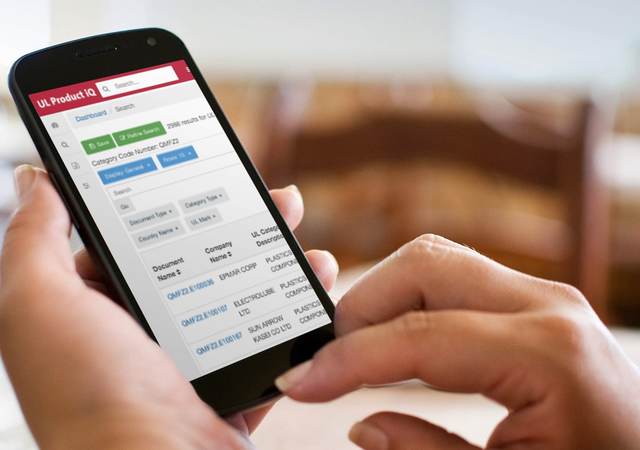 UL Product iQ™ available now
The next generation of UL's online certification directory enables you to quickly and efficiently access the same trusted UL certification information in a modern search engine.
Learn more