NORTHBROOK, IL - December 5, 2011 - UL is notifying consumers and retailers that the AC/DC Adapter identified below bears an unauthorized UL Mark for United States and Canada. This adapter has not been evaluated by UL to the appropriate Standards for Safety and it is unknown if this adapter complies with the UL safety requirements for the United States or Canada.
Name of Product: AC/DC Adapter, Model SK01G-0500050U
Number of Units: Unknown quantity
Date of Manufacture: Unknown
Manufacturer: Unknown
Identification of Product: On the Product: The product bears a label with the following information: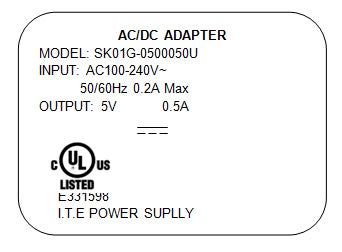 Photos of the Product: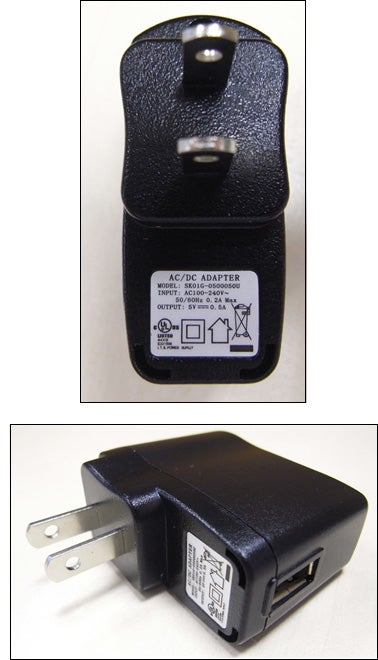 Sold at: The product is known to be sold by Guangzhou Jingshuo Decoration Co Ltd in Guangzhou, China, and may have been sold by other retailers.