---
UL Solutions has been named a leader in Verdantix's Green Quadrant: ESG Reporting and Data Management Software report, released on July 17, 2023. The report recognized UL Solutions for its UL 360 software, advisory and assurance expertise and the thoroughness of its sustainability platform — citing the software's workflows, audit and assurance capabilities. UL Solutions also received high marks for its comprehensive reporting frameworks, a necessity in today's evolving compliance requirements and stakeholder expectations.
"Reporting transparency has become a must-have for companies," said Clayton Sanderson, director of Environmental Health and Safety (EHS) and Environmental, Social and Governance (ESG) Data and Reporting, UL Solutions. "Choosing the right solution to support ESG compliance and data management can be a daunting task, but we work hard to ensure our software and services are aligned to address our customers most pressing reporting challenges."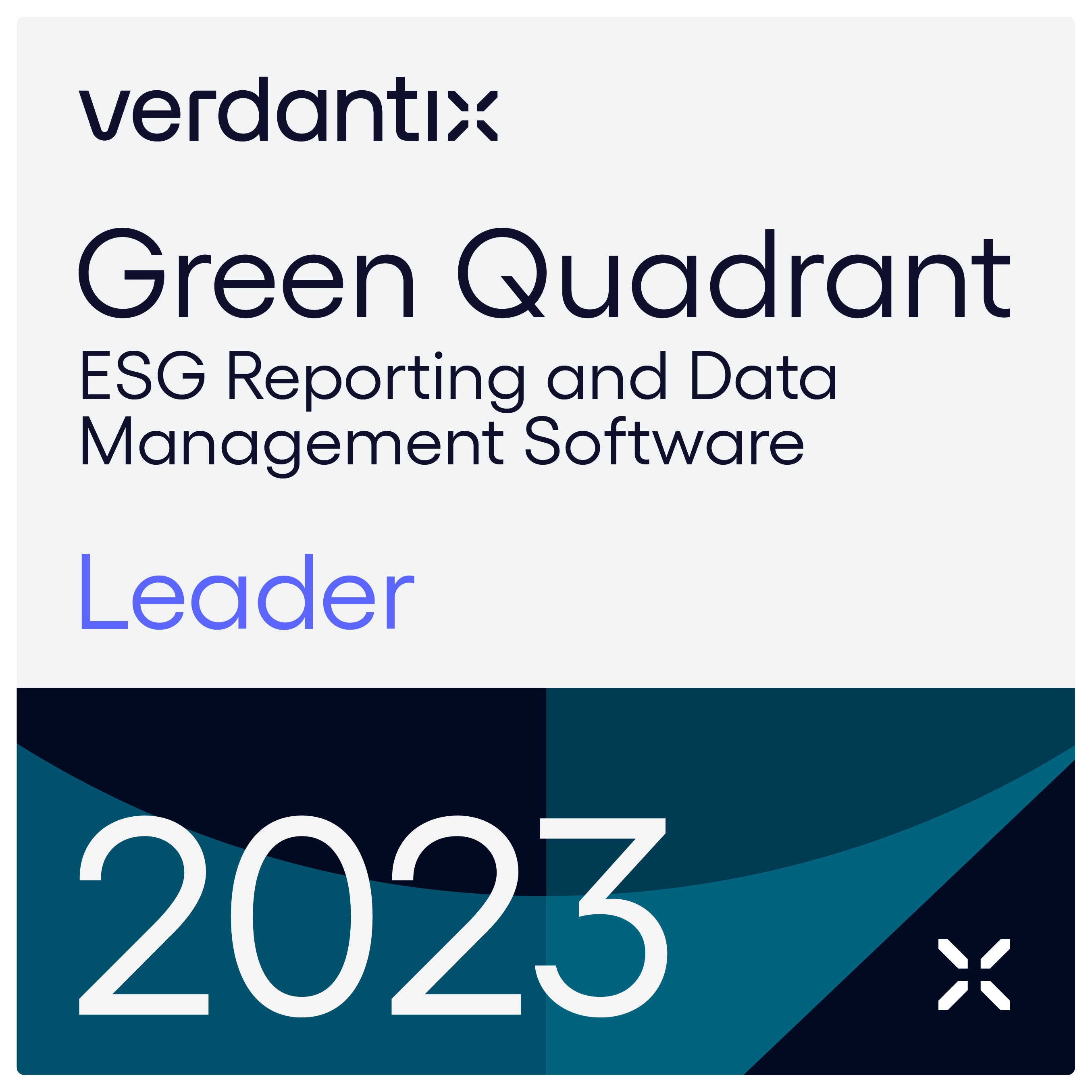 The ESG data management software market has grown significantly since its introduction 15 years ago, with interest in ESG reporting and data management software intensifying worldwide. Companies of all sizes are looking for flexible solutions that can scale to meet heightened demands.
The report provides buyers with critical information to help them select software. It provides a detailed comparison of the 20 most prominent ESG reporting and data management software vendors.
Based on the Green Quadrant analysis, UL Solutions demonstrates strengths in workflow and auditability, voluntary reporting and regulated and mandated frameworks. In addition to the software's pre-defined configurations, reporting templates and numerous voluntary and mandatory frameworks, UL 360 demonstrates particular strengths in reporting to the CDP. UL Solutions built CDP's disclosure platform and an application programming interface (API) that allows third parties to submit reports directly to CDP.
UL Solutions offers leading ESG software with a powerful inbuilt calculation engine and global emission factor database. Established over 20 years, the UL 360 platform features dedicated modules such as ESG disclosures, scope 3, initiatives and properties to streamline data transfer and collection. Backed by in-house domain experts across carbon, sustainability and ESG, as well as third-party assurance, if required, we are helping companies across their reporting journey.