Optimize your product portfolio by making it cleaner and greener
With PurView, retailer and brand owners can evaluate products, components and ingredients based on validated chemical composition and sustainability attribute data.
Schedule a demo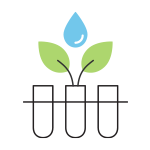 Screen ingredients
Implement your organization's chemical policy in PurView to screen for chemicals of concern based on validated attribute data.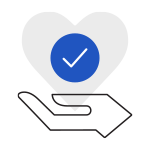 Source responsibly
Evaluate whether ingredients, input materials and manufacturing processes are sustainable and socially responsible.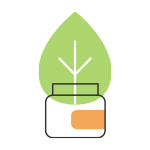 Sell safer products
Curate and develop healthier and more sustainable products to build trust with your customers and differentiate in the market. 
For retailers
Help your customers make informed purchases
Get validated attribute data based on material composition, sourcing and manufacturing processes to evaluate the human health and sustainability impacts of your products. Tag attributes that matter to consumers, directing their purchases and making it easier for them to find their preferred products online or in-store.
Schedule a demo
For brand owners
Build transparency into your supply chain to support enhanced product development
Use PurView to collect and verify chemical attribute information to evaluate your material inputs and ingredients. Source responsibly and develop more sustainable products that meet consumer demand, retailer chemical policy and product curation programs.
Schedule a demo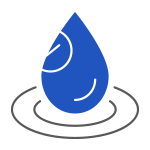 Define what matters
With PurView, your organization can define and evaluate products and ingredients based on your custom definition of sustainability.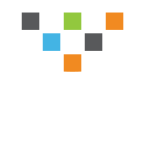 Streamline data collection
Specify, collect and validate the information you need from your supply chain and utilize UL's WERCSmart database with validated formulation data.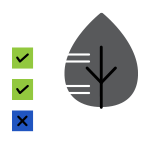 Rate materials and suppliers
Evaluate your ingredients, materials and products based on the attributes that matter to your retail partners and consumers.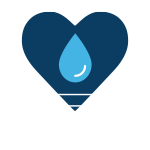 Sell better products
Create credible product curation and attribute-based marketing programs to meet consumer demand and increase sales.
50% of consumers are willing to pay a premium for sustainable brands.*
Your customers are actively searching for healthier and more sustainable brands, but are struggling to find better product availability, selection and to understand the health and environmental impacts of their purchase decisions. PurView quickly connects your consumers with sustainable items and helps you drive sales of premium-priced products with clean label claims.
*Based on a 2022 research study conducted by IBM and the National Retail Federation "Consumers Want It All."
Learn how Rite Aid built a best-in-class chemical management program
Rite Aid, one of the largest drugstore chains in the U.S., turned to UL Solutions' expertise and PurView® software to build a comprehensive chemical policy and product sustainability program.
Read their story
Ready to enhance product and materials sourcing? Take a look at PurView today.
Schedule your free demo and learn how to add transparency and confidence to your sourcing strategy.
Schedule a demo
More retail supply chain solutions
---
Retail product compliance made simple — with WERCSmart®
Take advantage of this single, comprehensive solution that manages product compliance across your entire retail ecosystem, at every stage, for every Universal Product Code (UPC).
Learn about WERCSmart
X
Get connected with our sales team
Thanks for your interest in our products and services. Let's collect some information so we can connect you with the right person.