A safe and simple way to earn your OSHA card when in-person trainings are limited or not available
Our online OSHA training for general industry, construction industry, and semiconductor industry offers an easily accessible way to earn an OSHA card.
An OSHA-authorized outreach training provider, UL Solutions is one of only eight organizations authorized to provide OSHA 10- and 30-hour online trainings. For nearly a decade, we have been a trusted source for OSHA-authorized Outreach Training.
OSHA Outreach Training provides quality control for health and safety on the job. Many organizations choose OSHA Outreach Training as their baseline training standard because of its quality and standardization. Online trainers are required to meet OSHA's stringent quality control measures, which limits the number of authorized providers. We work tirelessly to meet these measures and continue our role as an authorized OSHA provider.
OSHA training programs
Our training includes the OSHA 10-hour Outreach Training program for General Industry, OSHA 10- and 30-hour Outreach Training programs for the Construction Industry, and OSHA 10-hour Outreach Training for General Industry High-Tech/Semiconductor, with "actively proctored" and Spanish options.
Available for U.S.-based employees under OSHA's jurisdiction
OSHA courses cover important information for both managers and front-line employees
Six months allocated to complete the training
24/7 access to OSHA course material
Training is optimized for computers and tablets, making learning available anywhere, whenever it's most convenient for employees
Printable job aids available with each session
Access to professional safety training and support professionals
Printable diploma immediately available upon successful completion
OSHA completion card provided by the U.S. Department of Labor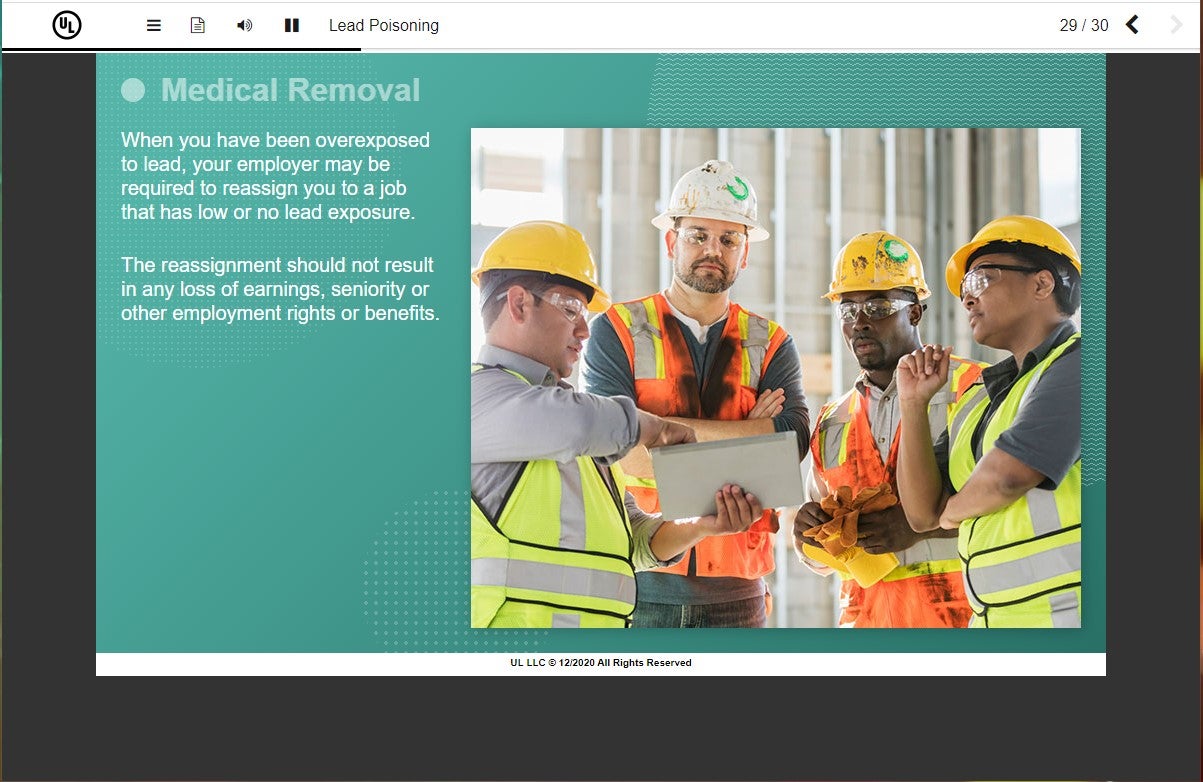 358.38 KB
X
Get in touch
Having a mobile and user friendly online training service you can do at your own pace is essential in the current climate.
Earning an OSHA card is now really accessible with UL.