Toluene, sodium hydroxide, and methanol are just a few of the commonly available chemicals that are regulated by the Japanese Poisonous and Deleterious Substance Control Law (PDSCL). PDSCL targets chemicals with high acute toxicity and currently identifies 550 chemicals in Japan as poisonous or deleterious substances.
With its complex requirements – including registration of business operations, rules regarding storage and transport of the regulated substances, and SDS and labelling, complying with the PDSCL can be a daunting task not only for Japanese chemical suppliers, but – especially – for suppliers exporting to Japan.
This webinar will provide an overview of PDSCL and discuss important compliance requirements. Special attention will be given to requirements that are relevant to non-Japanese chemical suppliers, and consequences of non-compliance will be addressed.
The PDSCL gets updated regularly with the addition of new poisonous and deleterious substances (such as this recent update), so this is an essential webinar for any suppliers of toxic substances to understand the compliance implications, even if their substances are not currently listed.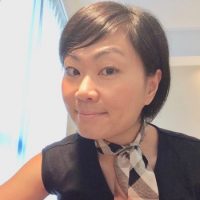 Presenter(s): Yuko (Asano) Howell
Yuko Howell is a Senior Regulatory Specialist at UL. With over 12 years' experience in the chemical industry, Yuko developed her EHS career at ChemADVISOR®, primarily focusing on assisting clients with their regulatory compliance needs in Japan. Her expertise includes Japan's chemical regulatory requirements, including chemical notification systems, chemical inventories, GHS implementation, and SDS authoring. She has contributed to the development of LOLI database content and Navigator contents for Japan, and continues to monitor the regulatory changes.
Yuko also serves in a supporting role on business development in the Asia-Pacific region and regularly presents on regulatory developments in the region, as well as software product demonstrations. With her background in information science, she assists in managing data and phrases used in UL's database products and SDS authoring tools.
Yuko has an MSc in Information Science and a BA in Economics and Business from the University of Pittsburgh.