Electrical and electronic equipment (EEE) manufacturers must comply with a growing number of complex regulations aimed at protecting people and the environment against potential risks associated with chemicals. Because regulatory requirements vary around the world, manufacturers face significant challenges in understanding how to meet their global target markets' requirements and demonstrate compliance.
Are you ready to begin your compliance journey? Keep reading to discover seven tips for improving restricted substance compliance management.
1. Determine which global markets you want to enter.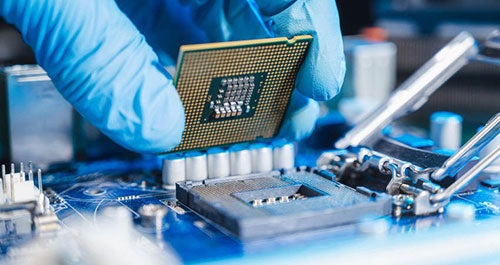 Various global markets have different regulations and compliance requirements for restricted substances. Therefore, pinpointing where you want to sell your electrical and electronic products is the first step toward compliance management and is necessary to identify which requirements apply to you.
Let's look at some of the important regulations in key global markets.
EU RoHS Directive
The European Union Directive on the Restriction of Hazardous Substances in Electrical and Electronic Equipment (EU RoHS Directive) restricts the use of certain harmful substances (lead, cadmium, mercury, hexavalent chromium, polybrominated diphenyl ethers, polybrominated biphenyls and phthalates) in products. The directive originated as Directive 2002/95/EC (RoHS 1) in 2002. Directive 2011/65/EU (RoHS 2) replaced RoHS 1 in 2011, expanding the scope of products covered and imposing manufacturers' obligations to prepare EU declarations of conformity and affix CE markings on finished products. In 2015, the EU Commission published Directive (EU) 2015/863 (RoHS 3) to amend Annex II to RoHS 2, adding phthalates to the list of restricted substances.
The EU RoHS Directive covers almost all EEE, including toys and medical, communications, information technology and telecommunication equipment. The International Electrotechnical Commission (IEC) has developed standards for analytical test methods (IEC 62321) and documentation preparation (IEC/EN 63000:2018) to demonstrate compliance.
EU REACH Regulation
The EU implemented its Registration, Evaluation, Authorisation and Restriction of Chemicals (REACH) Regulation, (EC) No. 1907/2006, in 2008. The EU Reach Regulation requires substances of very high concern (SVHCs) in articles above a 0.1% weight-by-weight (w/w) threshold to be registered in the SCIP database. This database contains information on Substances of Concern In articles as such or in complex objects (Products) established under the Waste Framework Directive (WFD).
California Proposition 65
In 1986, California residents passed California Proposition 65, also known as the Safe Drinking Water and Toxic Substances Act of 1986. Proposition 65 requires businesses to warn Californians about significant exposures to chemicals that have been shown to cause cancer, congenital disabilities or other reproductive harm. It also requires California to publish and annually update the list of these chemicals. Proposition 65 applies to all consumer products, including EEE. Therefore, manufacturers selling into the U.S. market must comply with Prop 65.
China RoHS
Companies selling in the Chinese market must adhere to the Administrative Measures for the Restriction of the Use of Hazardous Substances in Electrical and Electronic Products, also known as China RoHS, which restricts certain substance concentrations for homogenous materials in a product to published thresholds.
2. Understand how restricted substance regulations apply to different stages of the product life cycle.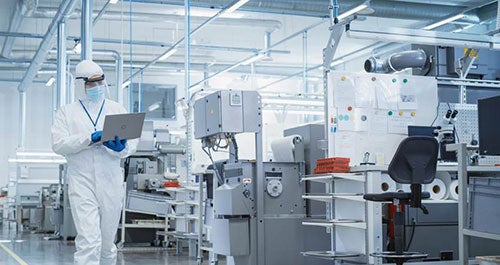 In addition to considering multiple regulations for different target markets, manufacturers also must consider different regulations during the product life cycle. For example, EU RoHS informs the product design stage. Manufacturers must aim to design for compliance, consider the homogenous materials used in the finished product or component, and confirm that the restricted substances the product will contain fall below the directive's threshold.
Regarding the finished product, the REACH Regulation requires manufacturers to register information on articles containing more than 0.1% w/w of an SVHC in the SCIP database.
Manufacturers selling EEE in EU markets must consider the end of the product's life cycle. To comply with the Waste Electrical and Electronic Equipment (WEEE) Directive, companies must register with the appropriate authorities; declare quantities and weights of products placed on the market; manage markings on their products; and organize, finance and report the takeback and recycling of equivalent old products.
3. Evaluate your supply chain relations and reliability.
Having strong supplier relations can benefit your company in numerous ways. The quality of your supplier relations impacts communications, transparency and operational efficiency. Positive long-term supplier relationships can also help reduce and stabilize prices. Additionally, reliable suppliers can often resolve supply chain disruptions more quickly by offering sourcing alternatives. Restricted substance compliance requires a deep understanding of your supply chain, accurate information about your products' components, and suppliers' cooperation in providing required documentation.
4. Assess supplier risk.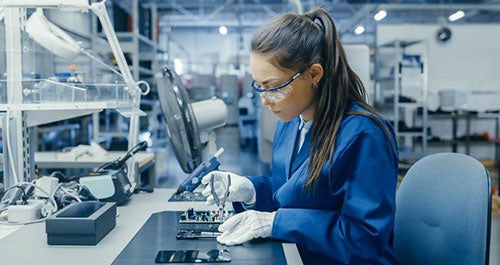 As a manufacturer, you are ultimately answerable for your products that do not comply with restricted substance requirements. Consequences of noncompliance can include fines, delayed shipments, products being stopped at country borders, additional testing, product recalls and the resulting damage to your brand's reputation. Therefore, you must understand the risks in your supply chain and work to mitigate those risks. Gathering information about your suppliers — including company size, capabilities, quality management processes, safety procedures, company leadership, recent organizational changes, and internal job satisfaction and turnover rates — can help build a more complete picture of the risks they carry.
Assessing supplier risk related to restricted substance compliance entails reviewing your suppliers' component data, including certificates of compliance, statements of conformity, and the name and job role of the person signing off on the data. You take on the responsibility for testing or face the risk of missing compliance-related information if your suppliers are unwilling or unable to provide specifics on each component they supply.
5. Mitigate the supplier risks you uncovered.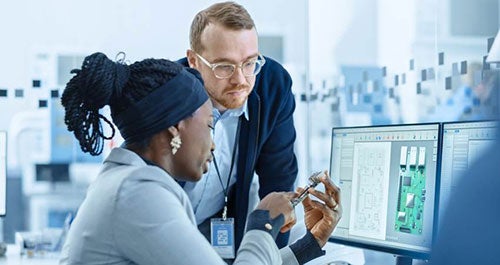 Mitigating your supplier risk isn't a one-time action. You have to implement effective risk management policies and processes regularly over time, from supplier onboarding until the end of the contract or project. For example, manufacturers may establish criteria to qualify and select suppliers, such as their capabilities, certifications, policies and procedures. Supplier risk management also includes monitoring ongoing performance and compliance. You can help mitigate risk by maintaining supplier contact information so you can contact suppliers quickly to resolve compliance issues that arise. You can further enhance the reliability of your supply chain and mitigate risks if you can secure alternative component sources or replace suppliers rapidly if needed.
6. Create and implement a restricted substance compliance program.
Restricted substance compliance is dynamic. It grows and evolves as you develop innovative products, expand into new global markets, navigate changing regulatory requirements, respond to shifting market demands and develop relationships with additional suppliers. Establishing your company's compliance program means keeping track of regulations and thresholds for restricted substances; educating and communicating with your suppliers about compliance requirements; and understanding, procuring and organizing the documentation you need to demonstrate compliance.
7. Leverage a compliance management platform to manage product and component data, comply with regulations and mitigate supply chain risks.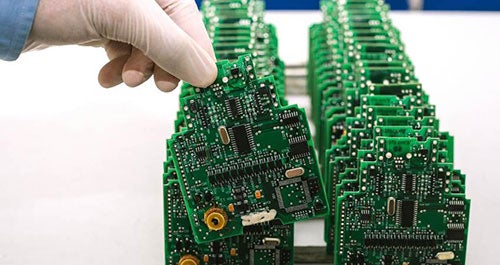 Restricted substance compliance activities — including staying current on regulatory requirements, creating a complete bill of materials for your products and enhancing the transparency and reliability of your supply chain — require ongoing, collaborative effort.
Using a compliance management platform, such as UL Solutions' suite of compliance management software and services, can help streamline and strengthen your compliance program. Rather than keeping track of many spreadsheets and emails, users from across your organization anywhere in the world can use our platform to access compliance data. Our database of restricted substance regulations, which our global regulatory experts regularly analyze and update, can help you save time researching current regulations. You can efficiently survey all of your suppliers, assess components against restricted substance regulations, create and distribute compliance documents and bills of materials, and more.
Contact us to learn more about restricted substance compliance and our compliance management platform.
UL SOLUTIONS AND THE UL SOLUTIONS LOGO ARE TRADEMARKS OF UL LLC © 2023. ALL RIGHTS RESERVED.  THIS DOCUMENT MAY NOT BE COPIED WITHOUT WRITTEN PERMISSION FROM UL LLC AND ONLY IN ITS ENTIRETY. THE DOCUMENT IS FOR GENERAL INFORMATION PURPOSES ONLY AND IS NOT INTENDED TO CONVEY LEGAL OR OTHER PROFESSIONAL ADVICE. THE INFORMATION PROVIDED IN THIS DOCUMENT IS CORRECT TO THE BEST OF OUR KNOWLEDGE, INFORMATION AND BELIEF AT THE DATE OF ITS PUBLICATION.
X
Get connected with our team
Contact us to learn more about restricted substance compliance and our compliance management platform.