NORTHBROOK, Ill. June 15, 2016 — The following is a notification from UL that the immersion heaters identified below may pose a shock hazard. The immersion heaters do not comply with UL's safety requirements and are not authorized to bear the UL Mark for the United States and Canada.
Name of Product:
Immersion Heater, Model CH103 (Norpro, Model 559)
Manufacturer:
Shenzhen Chun Tai Jin Electric Co Ltd
11 Fu-Min Industry Pin-Hu St
Longgang District
Shenzhen
Guangdong 518111 China
Dates of Manufacturer:
October 2011 — September 2014
Hazard:
The Immersion heater may pose an increased risk of shock.
Identification:
On the product:
The immersion heater bears a UL Mark and a four number date code 1110 to 1409  which indicates the year and month of manufacturing. The first two numbers represent the year and the next two numbers represent the month. "1409" is a manufacturing date of 2014, September.
Household Type
1409
120V
300W
CH103


Immersion Heater
83K4
Photographs of the CH103 Immersion Heater: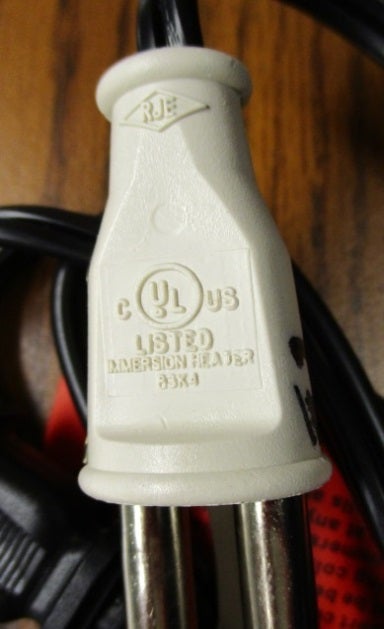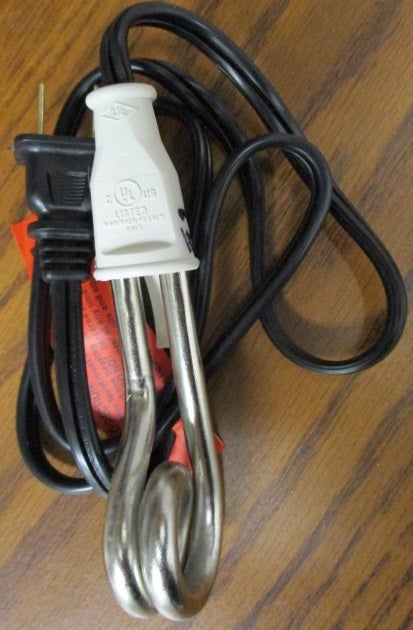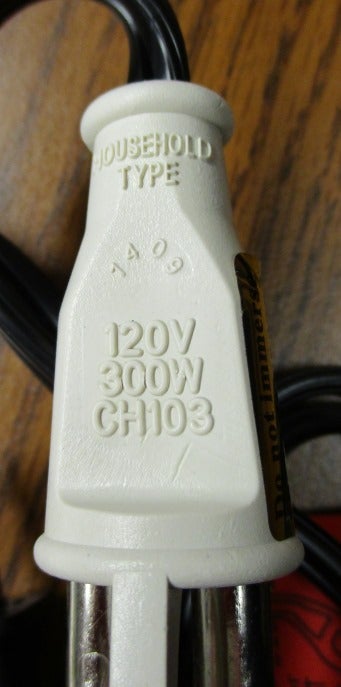 Photographs of the CH103 Package: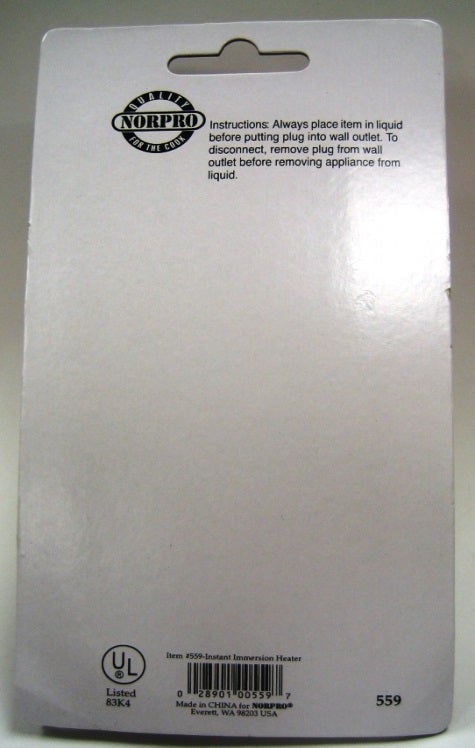 Known to be sold at:
Amazon.com and atlantaluggage.com and may have been sold by other retailers.
Reference:
This notice supplements Public Notice 14PN-05 located at: (http://ul.com/newsroom/publicnotices/ul-warns-of-potentially-hazardous-immersion-heater-release-14pn-05/) by expanding the range of the date of manufacture. The 14PN-05 public notice limited the date of manufacture to October 2011 thru March 1, 2014.