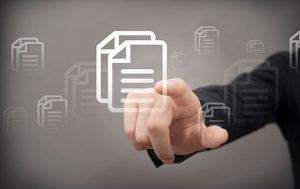 The free SDS offer has expired.
Update August 1, 2020:
UL remains committed to helping organizations around the globe as they respond, reopen and resume work throughout the unpresented times of COVID-19. The complementary self-authoring Safety Data Sheets (SDS) promotion has expired; however, the ULGHS.com self-authoring tool is available 24 hours a day to create GHS-compliant SDSs. Our team of regulatory experts are also available to assist and help you. Please contact us by using this form UL Materials & Supply Chain if we can be of assistance.
by Karen Lintz
With the current supply chain disruption around the world and the increased demand for critical products such as hand sanitizers and disinfectants, many suppliers and retailers need to get their products to market quickly. UL is helping companies that urgently need to create compliant Safety Data Sheets (SDS) by offering two (2) free* SDSs through our automated self-service SDS authoring tool, ULGHS.com.
Intelligent self-service Safety Data Sheet authoring
ULGHS.com is a fully automated, GHS-compliant SDS authoring solution to assist companies in getting their chemical-containing products in the market quickly. This online solution guides you with step-by-step, logic-based questions to collect the information necessary to create an accurate SDS. Your information and answers determine the logic applied to each subsequent question, allowing you to author a GHS-compliant SDS.
 For general inquiries, contact UL Materials & Supply Chain.
*Offer is valid for up to two (2) free English or Canadian French, GHS-compliant Safety Data Sheets per company. A unique promotion code is required for each SDS and is valid for single use. Offer expires on July 31, 2020. The Safety Data Sheet draft documents will be available within two (2) business days after successful submission and completion of the checkout process on ULGHS.com. Documents are considered drafts until customers accept as final.
Talk to an expert
Regulatory compliance requires a deep knowledge of various national and international regulations, combined with expert analysis and interpretation.
If you need any assistance in ensuring that your products are safe, compliant and sustainable, you know who to trust. UL's team of world-class regulatory experts are here to help you achieve chemical regulatory compliance, and crucially, save you time and money.