In order to mark products with a UKCA or UKNI Mark, a producer will need to engage a U.K. Conformity Assessment Body, which will work to support the process in a similar way to CE Marking. UL International (UK) Ltd is such an Approved Body so is ideally placed to support you with the transition.
Compliance requirements
Products that are to be placed on the U.K. market before 31 December 2021 and were CE marked before 1 January 2021, will continue to be accepted until 31 December 2021. 
Products placed on the U.K. market from 1 January 2021 onwards, may be supported by a U.K. National Mark although this is not mandatory until 31 December 2021. 
If the product is only marketed in Great Britain and is covered by legislation, the UKCA marking will need to be used immediately after 1 January 2021. CE marking can continue for use in Northern Ireland.
Each scenario is shown below in the figures.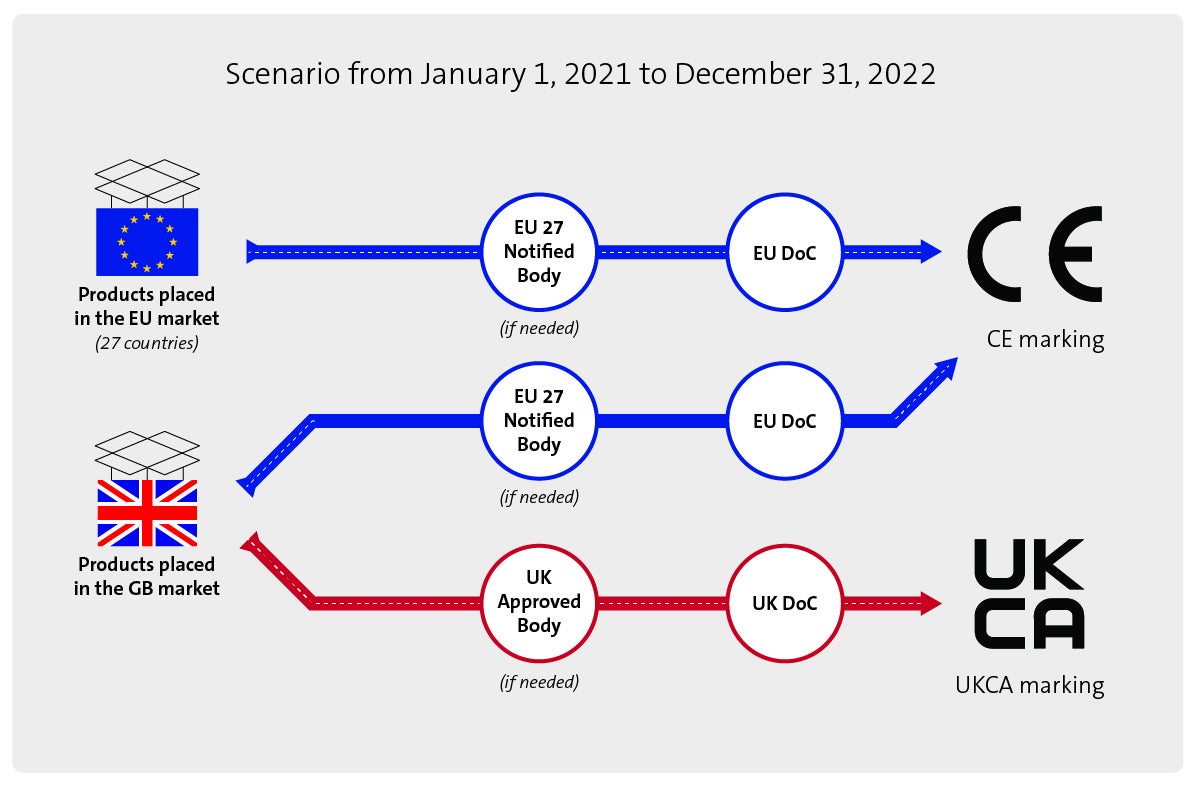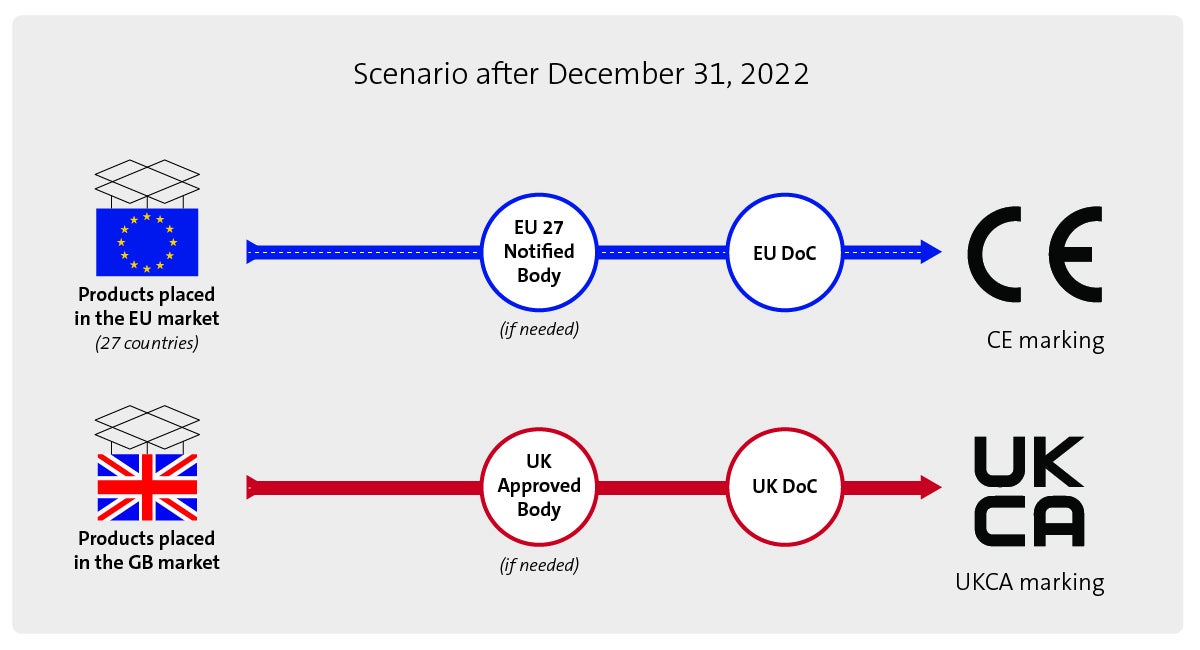 The U.K. has already published equivalent Designated Standards that mirror existing European Standards although the alternative route for European Technical Approvals is not yet in place.
UL and ift Rosenheim working together 
In order to provide the most streamlined process for your products to be covered by the U.K. National Marks and also CE marking, UL and ift Rosenheim, as a Notified Body for CE Marking, will further develop our co-operation, beyond the combined testing services already in place, to offer a combined service for either or both marks.
UL and ift Rosenheim will work together to accept the same test data and factory inspections to reduce duplication and keep costs and resource impacts to a minimum.
Related resources