The U.S. Occupational Safety and Health Administration (OSHA) requires product labels to be marked with pictograms to alert users of any potential chemical hazards. The hazard classification determines which pictogram must be displayed on the label. Below we have gathered some quick definitions of the hazard pictogram meanings.
Included in this infographic:
Health Hazard
Flame
Exclamation Mark
Gas Cylinder
Corrosion
Exploding Bomb
Flame over circle
Skull and crossbones
Environment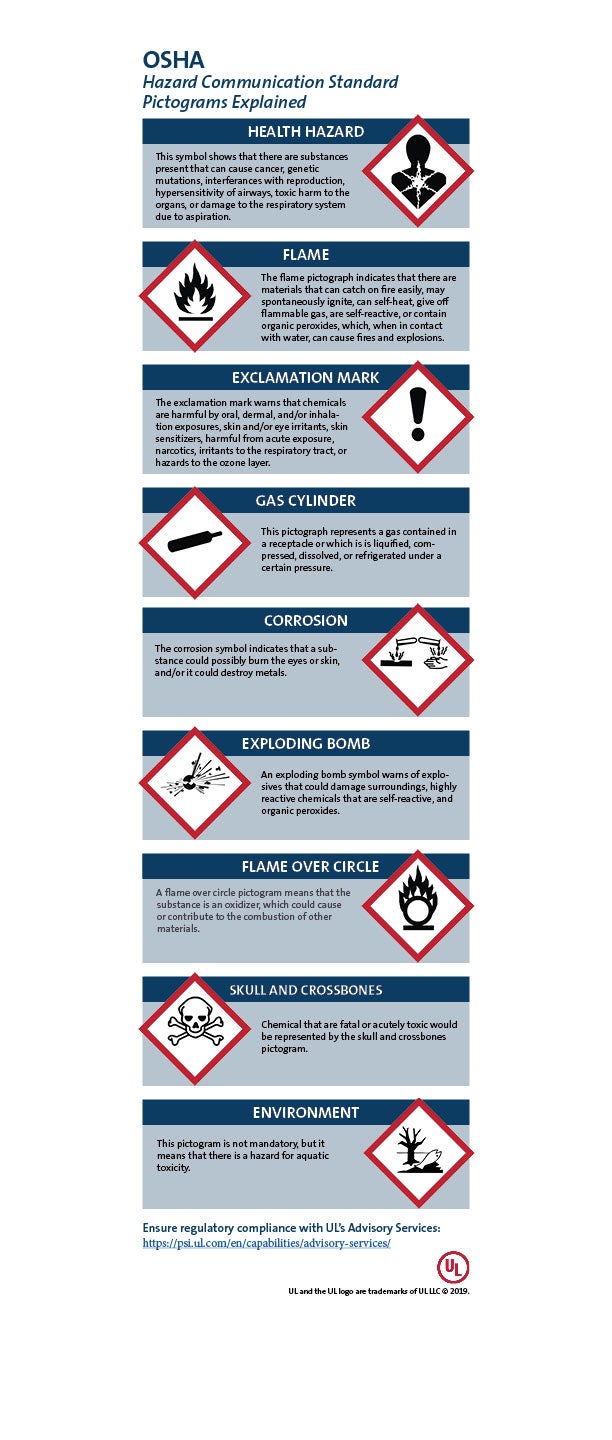 Download a PDF of the image above.