2023 UL Solutions Software User Group recap: Supply Chain Insights brings together software customers
The 27th Annual UL Solutions Software User Group was held May 8-10, 2023, in Chicago, IL. This annual event brought together some of the brightest minds from the biggest brands representing multiple nodes of the supply chain, focused on product stewardship and regulatory compliance. With many of our customers facing challenges related to material sourcing, regulatory compliance, material disruptions, product transparency and sustainability, we were able to bring together companies from throughout the supply chain to help work to create additional solutions in a single event.
Over the two days, more than 100 customers were able to learn about the latest software updates, review product enhancements in development, view detailed product road maps, discuss new challenges and work with our teams on ways to solve them. Customers also met one-on-one with their account teams and had the opportunity to network and hear from their peers in panel discussions and during breakout sessions.
"It was great to see the excitement from our customers and hear them speak to how the software and services UL Solutions offers solves daily challenges and how we are an integral part of their business operations," says Jill Oakman, vice president and general manager of Supply Chain Insights at UL Solutions. "We are always listening and learning from our customers, but there is nothing better than sitting around a table and working together to solve real challenges."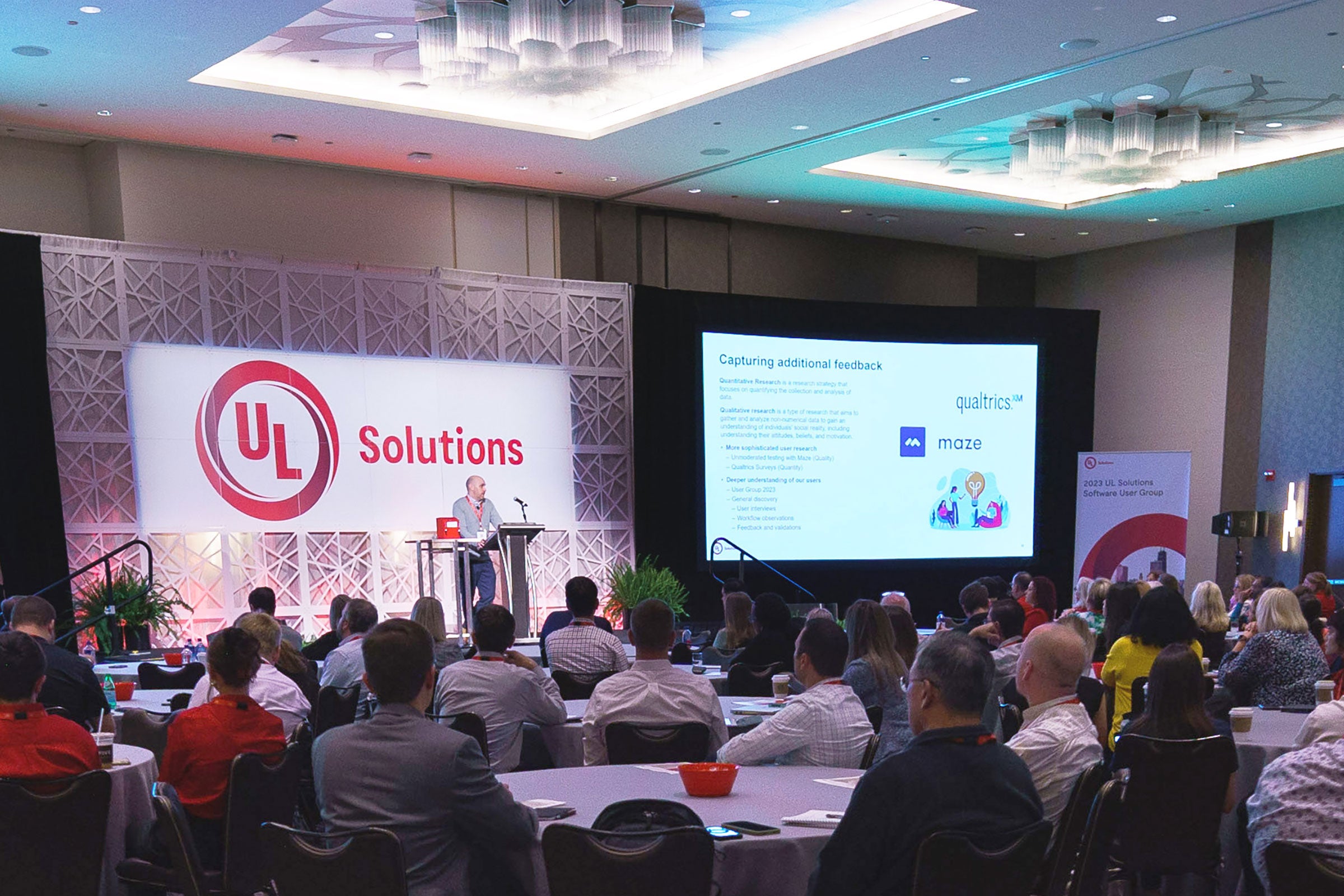 More than 100 customers join the 27th Annual UL Solutions Software User Group. In addition to updates on software enhancements, other topics discussed included industry challenges and opportunities regarding emerging regulations, product stewardship and sustainability.
Regulatory and consumer demands
Customers also took a deep dive into regulatory activities around the world, including the U.S. Toxic Chemical Substances Control Act (TSCA) and the U.S. Environmental Protection Agency's (EPA) regulatory approach to per- and polyfluoroalkyl substances (PFAS), as well as new developments in cosmetics requirements, restricted chemicals under REACH, single-use plastics and more that are changing the way products are planned, developed and brought to market. Kieran Callahan, director of product stewardship at UL Solutions, says, "We heard from multiple customers how regulations and consumer demands are difficult to anticipate, and they cost valuable time getting new products into market, and we will continue to work with them to address this challenge."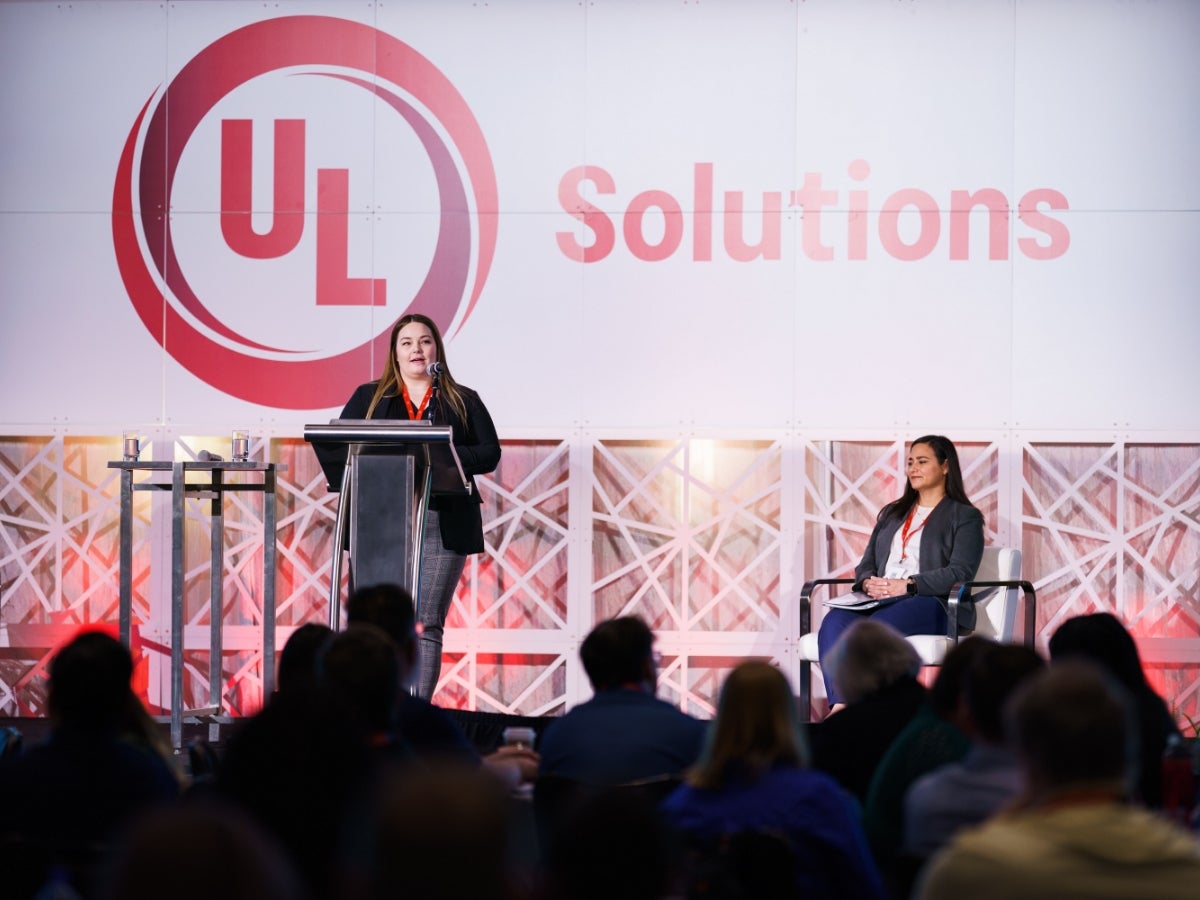 Jomarie Garcia, business development manager and Krystal Spickler, regulatory program manager, both of UL Solutions, shared key requirements and product categories impacted by PFAS legislation, the development of schemes for safer personal care and cosmetics products, and chemicals in juvenile products and toys.
Safer and more sustainable products
All areas of the supply chain can relate to creating and selling safer and more sustainable products. Acknowledging feedback and interest from our customers on sustainability programs, Dr. Bill Pease, chief sustainability scientist at UL Solutions, provided deep insight into retail product curation programs. He also invited customers with Reckitt, Maesa and SynergyLabs LLC to join him to share their specific learnings and thoughts on navigating the changing regulatory requirements and the need to create and commercialize more sustainable products.
Some of the popular general session presentations included: 
Chemicals in consumer products: recent regulatory trends and looking ahead 
Selling safer and more sustainable products 
Strategies to implement a world-class dangerous goods compliance program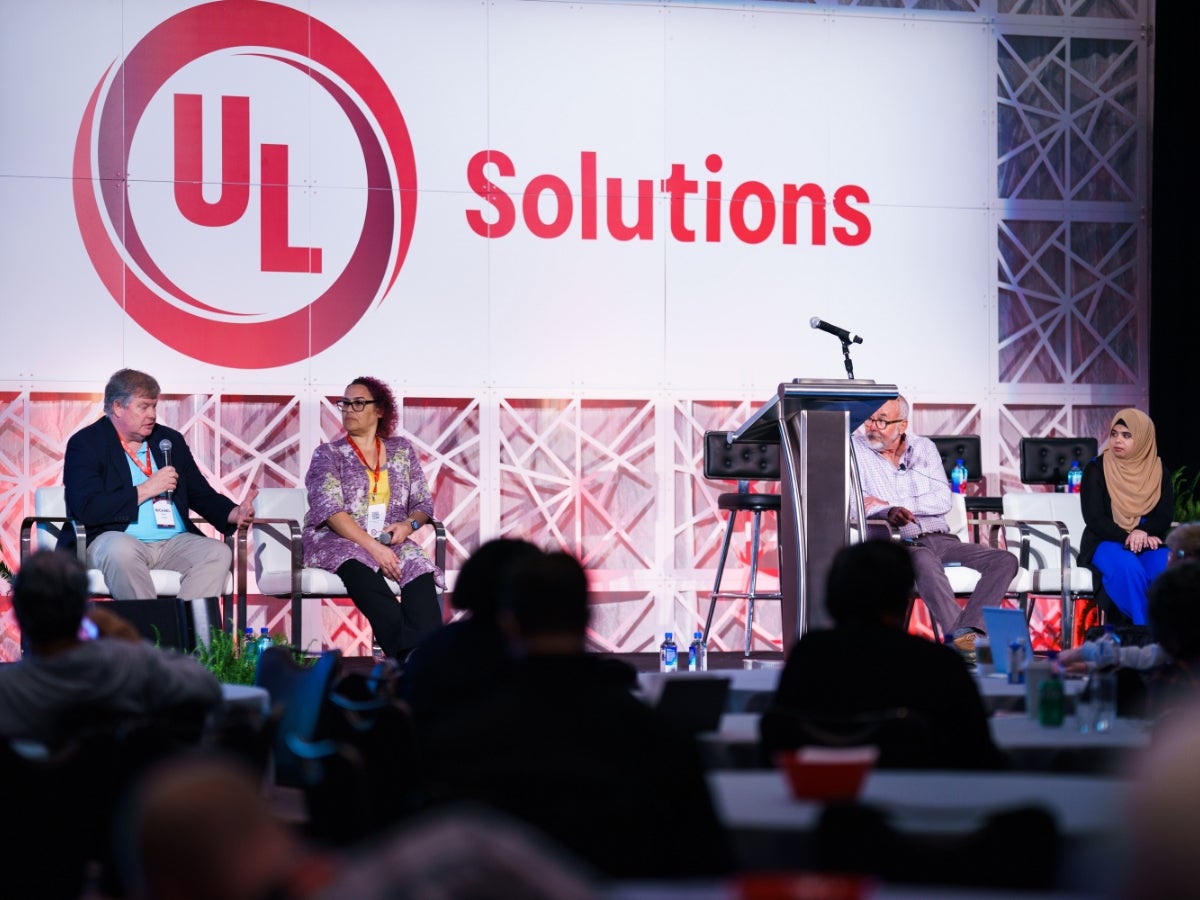 Dr. Bill Pease, chief sustainability scientist at UL Solutions, was joined by Michael Pleus, director of Regulatory Affairs and Policy, Reckitt; Rakhshi Qureshi, sr. regulatory coordinator, Maesa; and Beatriz Nieves-Lopez, Regulatory and Compliance manager, SynergyLabs, LLC., to discuss best practices for incorporating sustainability into product development, navigating supply chain challenges and aligning with retailer programs.
Breakout sessions were tailored to specific software solutions for retailers, manufacturers and suppliers
Over the two days, several breakout sessions were held to gather feedback on specific software, share updates on future enhancements, view demonstrations of new products and help identify solutions for emerging challenges.
Some key breakout sessions featured
Review of recent UL Solutions product enhancements
Updates on hazard communication requirements around the world
Specific information for countries planning Global Harmonized System (GHS) implementations and transitions
Future product road maps
Optimizing compliance programs
Evolving technology to meet e-commerce demands
Tools to advance transparency and data management in supply chains
Fire safety, lithium-ion batteries and product storage considerations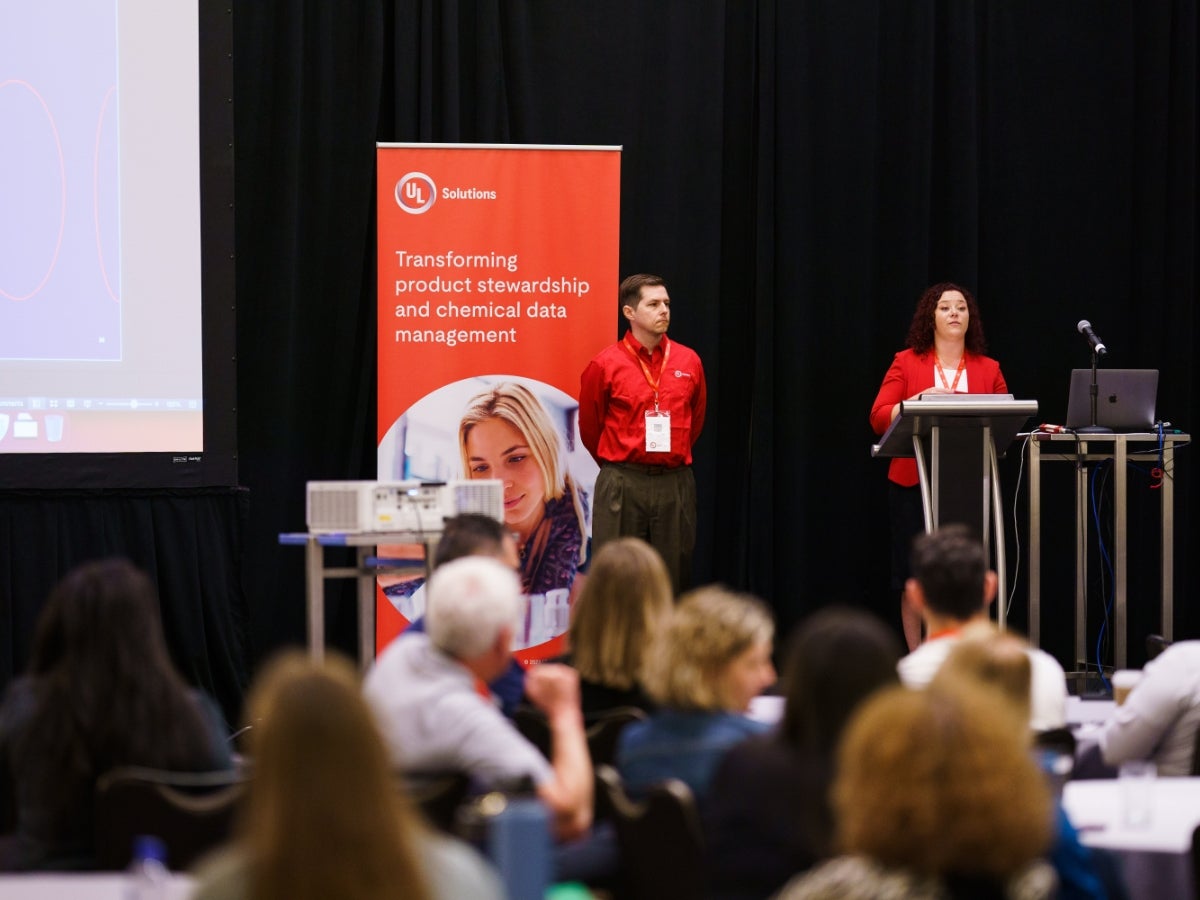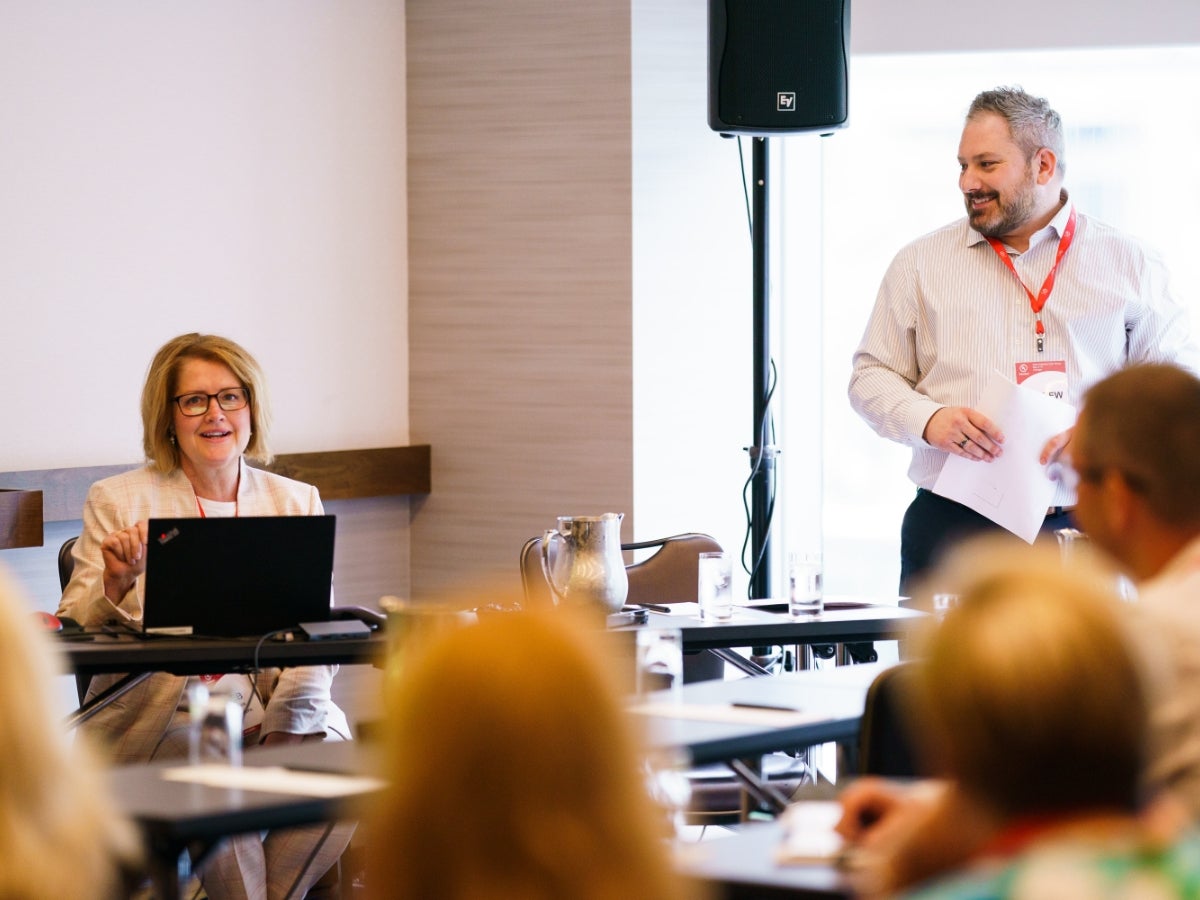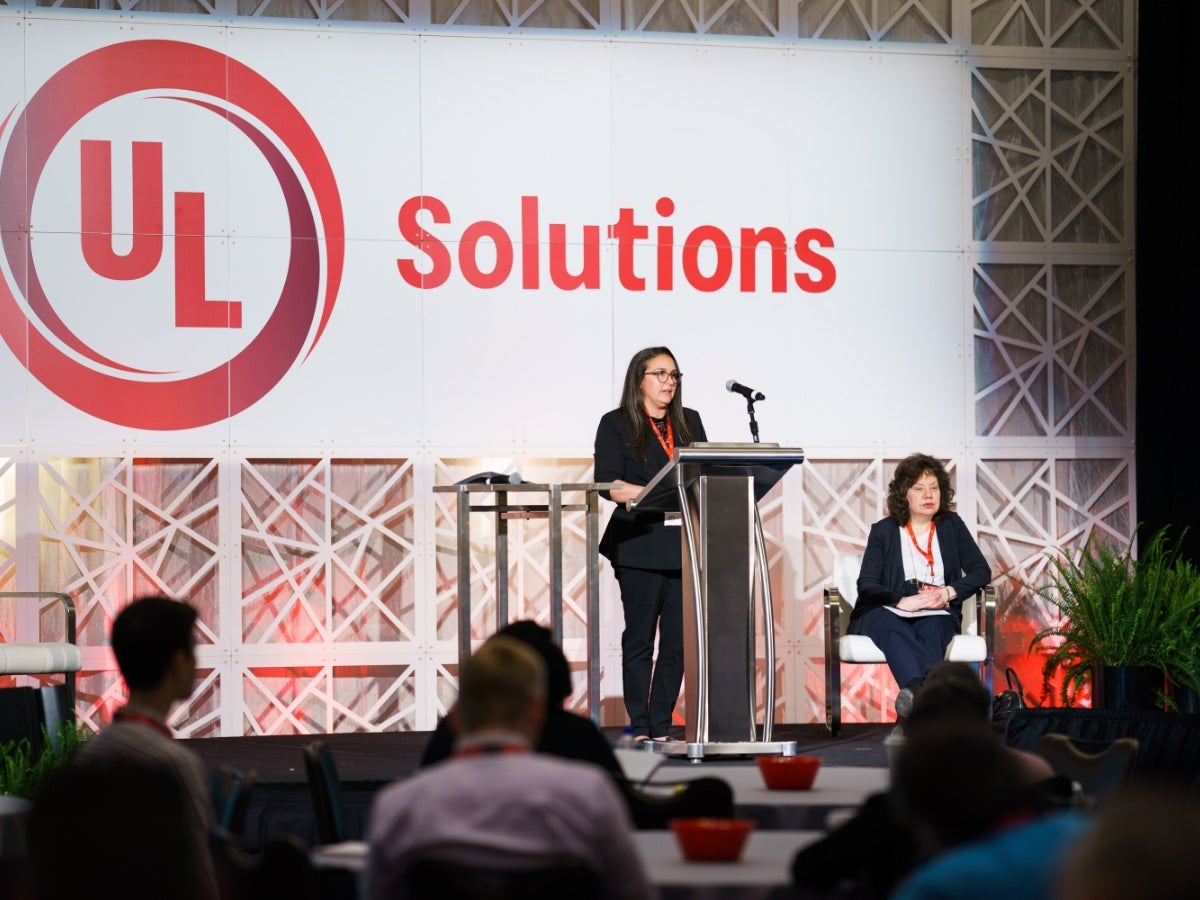 Learning Lab sessions
In addition, customers had multiple opportunities to ask questions of UL Solutions subject matter experts, view software demonstrations and provide valuable feedback in our Learning Lab sessions that were very popular.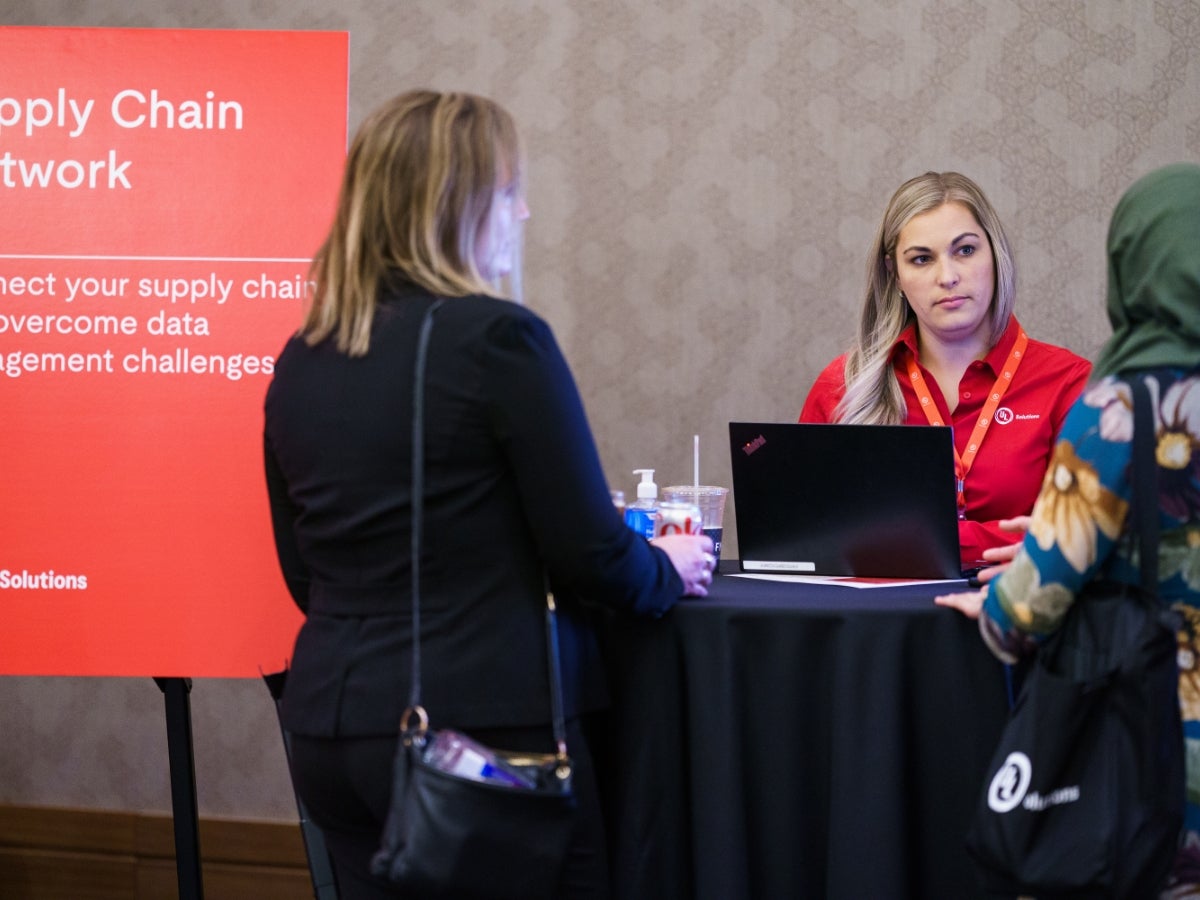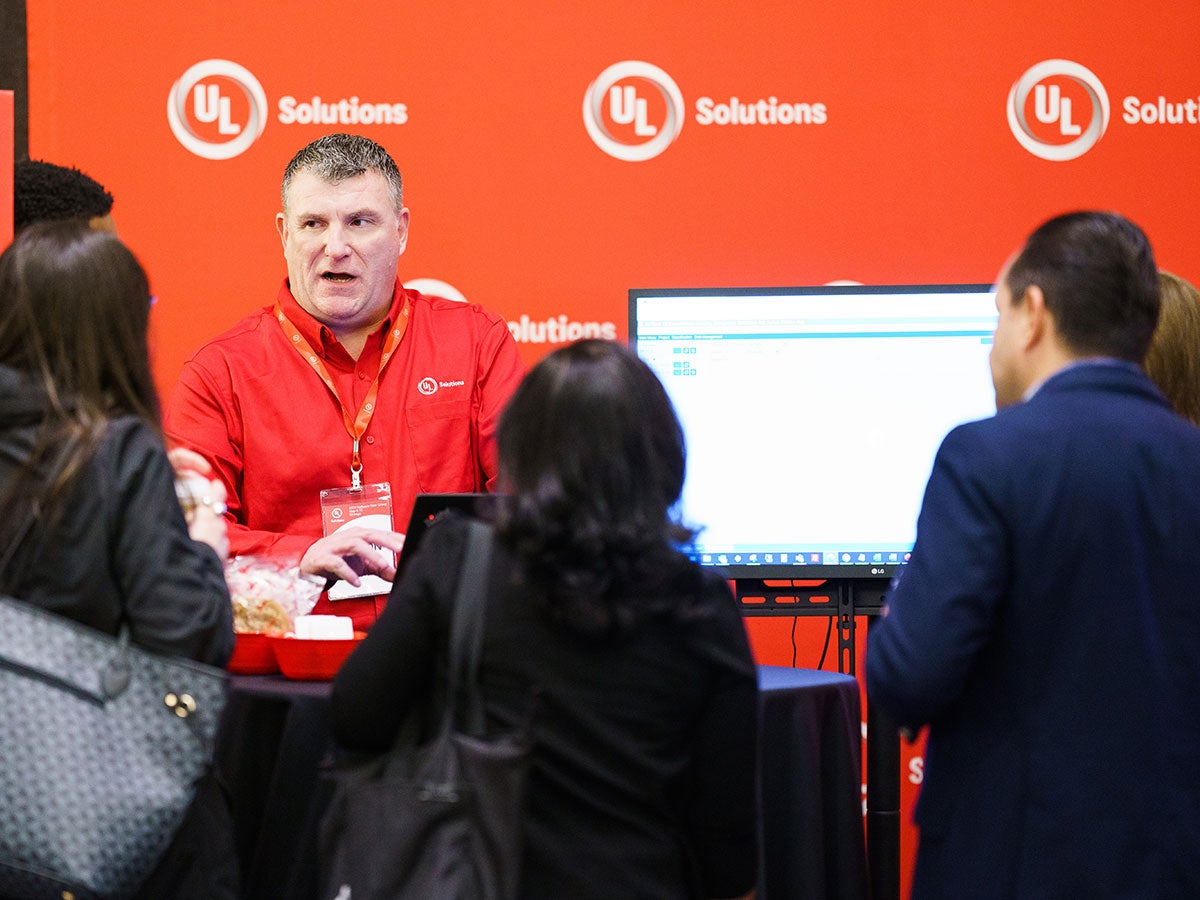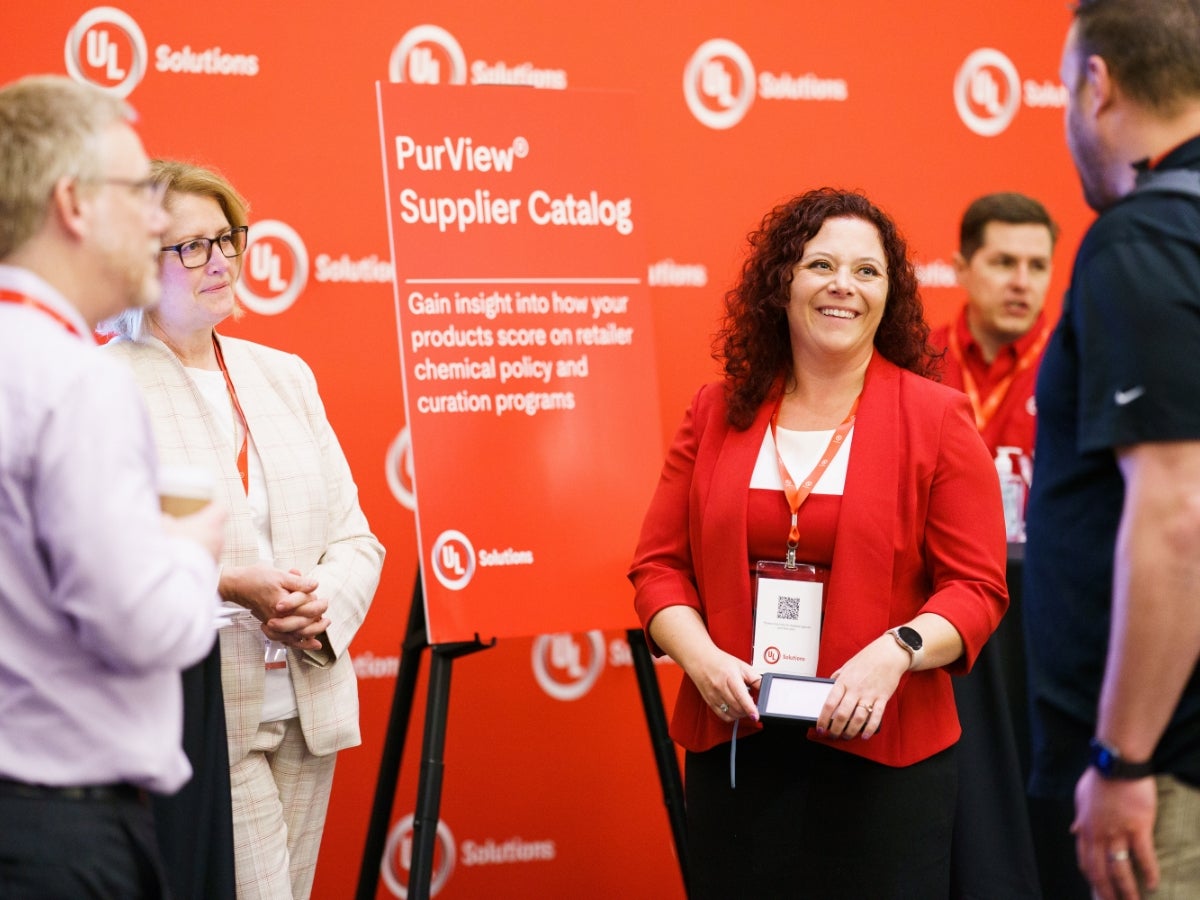 To learn more about the topics discussed in this user group or the UL Solutions product stewardship and sustainability software, please reach out at

[email protected]

or connect with us using the "contact us" button at the top of this page.