UL Solutions helps suppliers provide transparent and accessible data in real-time.
Data transparency is a fundamental requirement throughout the supply chain. In fact, the consequences of poor data management can include lost revenue and potential exposure to liability.
While a transparent and accessible digital presence is essential for success, the management of important technical data can be complex. Product data requirements and needs are increasing, data is often stored across multiple departments and systems, and is distributed via multiple channels.
Manual solutions can lead to costly errors and inefficiency. UL Solutions can provide you with data expertise and software making it easier to manage technical data efficiently and consistently.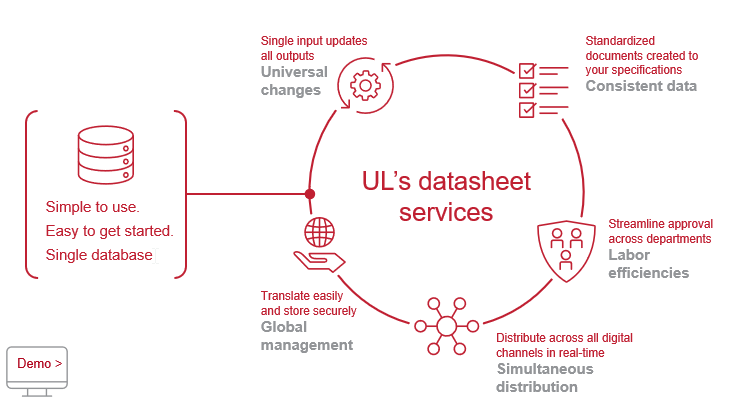 Digital Marketing Solutions
Reach 360,000 global industry professionals engaged in raw materials research. UL Solutions' custom B2B chemical marketing services deliver measurable results, are flexible and customizable for your needs.
Learn more