Overview
As the global demand for energy consumption continues to accelerate, the race to build more energy efficient products is intensifying. Heating, ventilation, air conditioning and refrigeration (HVAC/R) equipment manufacturers in particular face pressure to meet increasingly demanding efficiency regulations in North America and around the world. We offer the testing services you need to clear the path to energy efficiency compliance while helping you produce next-generation products that keep you ahead of the curve.
Benefits
We provide HVAC/R manufacturers with expanded energy efficiency compliance solutions for U.S. Department of Energy (DOE), California Energy Commission (CEC), National Resources Canada (NRCan), AHRI, State of Kuwait, Ministry of Electricity and Water (MEW) and other global regulatory requirements.
In addition, we are an U.S. Environmental Protection Agency (EPA)-recognized Certified Body and EPA-recognized laboratory for the enhanced ENERGY STAR program.
Our scope for energy efficiency testing for HVAC/R equipment, as well as research and development prototype testing for HVAC/R equipment, includes:
Unitary air-conditioning and air-source heat pump equipment
Package terminal air conditioners and heat pumps
Water-source heat pumps
Ground-source closed-loop heat pumps
Commercial and industrial unitary air-conditioning and heat pump equipment
Commercial and industrial unitary air-conditioning condensing units
Single package vertical air conditioners and heat pumps
Force-circulation air-cooling and air-heating coils
Room fan coils
Water-chilling packages using the vapor compression cycle
Automatic commercial ice makers
Ice storage bins
Direct geoexchange heat pumps
Indoor pool dehumidifiers
Heat pump pool heaters
Commercial refrigerated display merchandisers and storage cabinets
Mini-split air-conditioning and heat pump equipment
Why UL Solutions
Our high-performance testing centers are staffed by experts with years of experience in the HVAC/R industry, and our laboratories include custom built state-of-the-art testing equipment.
We offer private offices for visiting clients with viewing capabilities of tests being performed. For off-site client engagement, we offer secure remote real-time data tracking, chat communication and remote observation of tests being performed.
We can create customized assessment services to suit your needs, from our full suite of compliance solutions for HVAC/R equipment. Custom offerings can include:
Testing in accordance to a variety of HVAC/R industry standards and programs
Full-service research and development capability for product prototype testing
Performance validation for precompliance testing or benchmarking
Bundled compliance solutions conducted at the same location energy efficiency testing is performed
Product safety certification testing and international certifications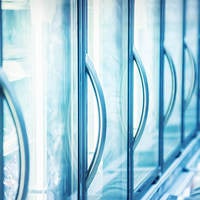 133.43 KB