Join UL Solutions' experts for a two-day virtual, instructor-led session focusing on IEC 60601-1, Medical Electrical Equipment - Part 1: General Requirements for Basic Safety and Essential Performance.
Six e-learning modules cover the general details of the standard and explore key aspects, including:
General philosophy
Scope and structure
Evolution
Adaptation for use as national standards
Use of risk management
Requirements for markings and accompanying documents
This interactive session offers detailed technical content and practical application exercises. Learners can engage with an innovative online activity guide featuring progressive knowledge checks and engaging interactions to reinforce understanding and apply new concepts.
Objectives
Upon completion of this course, you should be able to:
Understand the history and global benefit of IEC 60601-1
Identify key technical terms and safety requirements found in IEC 60601-1
Clarify the key construction requirements related to IEC 60601-1
Explain the performance requirements found in IEC 60601-1
This interactive and completely virtual training includes compelling e-learning modules, interactive activities and virtual training time with UL Solutions' experts.
Continuing education units (CEUs)
The International Association for Continuing Education and Training (IACET) authorizes UL Solutions Knowledge Solutions to offer CEUs upon completion of this course. Contact your local jurisdiction for CEU recognition.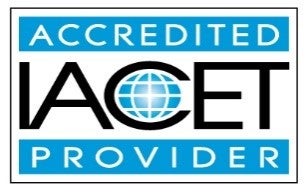 As an IACET Accredited Provider, UL Solutions Knowledge Solutions offers IACET CEUs for its learning events that comply with the ANSI/IACET Continuing Education and Training Standard.
Standards
UL 60601-1, the Standard for Medical Electrical Equipment, Part 1: General Requirements for Safety
IEC 60601-1
Related products and services