THE CONTENT OF THIS WEBINAR IS FOR GENERAL INFORMATION PURPOSES ONLY AND IS NOT INTENDED TO CONVEY LEGAL OR OTHER PROFESSIONAL ADVICE.
This webinar discusses how to collect information from up and down the supply chain, how to manage this data and communicate it efficiently, how to identify data sources in downstream communications, and the implications of supply chain information for compliance.
Forces such as regulations, sustainability indexing, and customer demand continue to turn up the pressure on businesses supplying chemical products. More data is available than ever before, and it is more important than ever that companies gather this information and use it effectively.
This doesn't stop at the label and SDS! The information received from suppliers underpins: sustainability, facility permitting, environmental management and reporting, product compliance, customer satisfaction, and more.
Why you should listen
You should listen if you are interested in:
What data from the supplier's SDS must be used?
What other sources of data and information must or should be considered?
How can chemical data and supplier information be managed efficiently and effectively?
What are the benefits and risks of relying on a curated database of chemical data and regulatory lists?
What are the compliance risks related to information in the supply chain?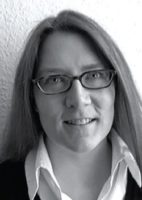 Presenter(s): Christine Lepisto
Christine Lepisto
Senior Regulatory Specialist
Region(s) of Expertise: Europe, North America, Asia Pacific
Subject Matter Expertise: Sustainability Management, GHS; Health, Safety, And Environmental Policy And Best Practices; Product Stewardship; ISO14001 Management System And The International Safety Rating System (ISRS), Global Chemical Classification, Labelling, Hazard Communication And Control Regulations