NORTHBROOK, Ill., January 17, 2019 - The following is a notification from UL that the USB power adapter identified below bears an unauthorized UL Certification Mark for the United States and Canada. These USB power adapters have not been evaluated by UL to the appropriate Safety Standards for the risk of fire, electric shock, or injury to persons and it is unknown if they comply with any safety requirements.
Name of Product: Wall Plug/Charger Mural, Model LX050100U003
Manufacturer: ShenZhen LvXiang Technology Co. Ltd.
Remedy: UL recommends that you stop using this product.
Identification on the Products:
The USB power adapters bear unauthorized UL Certification Marks and the following:
Model Number: LX050100U003
Input: 100V-240V 50/60Hz
Output: DC5.0V  1.0A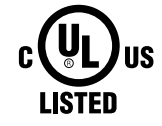 E470643
MADE IN CHINA
Photographs: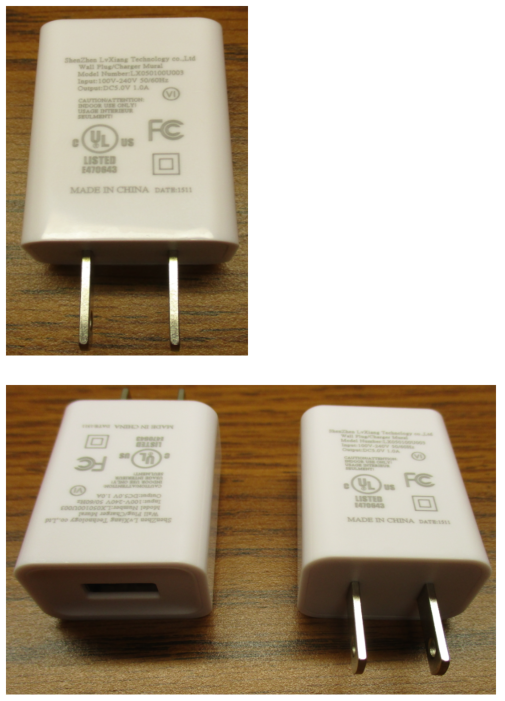 About UL
UL fosters safe living and working conditions for people everywhere through the application of science to solve safety, security and sustainability challenges. Our nonprofit parent company engages in standards development, scientific research, education and public outreach activities. Our commercial businesses test, inspect, audit, certify, validate, verify, advise and train, and we support these efforts with software solutions for safety and sustainability. The UL Mark engenders trust, enabling the safe adoption of innovative new products and technologies. Everyone at UL shares a passion for making the world a safer place. To learn more, visit UL.com.