NORTHBROOK, Ill., Oct. 18, 2016 — The following is a notification from UL that certain UL holographic labels have been reported stolen from an authorized manufacturing location in China.
These labels are genuine and will pass all security detection analysis. However, they are stolen property and not authorized by UL to be affixed to any product. They are presumed to be utilized on portable luminaires that have not been evaluated by UL to the appropriate Standards for Safety and it is unknown if any such products with these stolen holographic labels comply with any safety requirements.
Identification:
Gold Holographic label:
PORTABLE LUMINAIRE
LUMINAIRE PORTATIF


-Each stolen label has a serial number in the following range:
E96853349 – E96854348
Photos:
The stolen labels appear similar to the following with one of the noted serial numbers: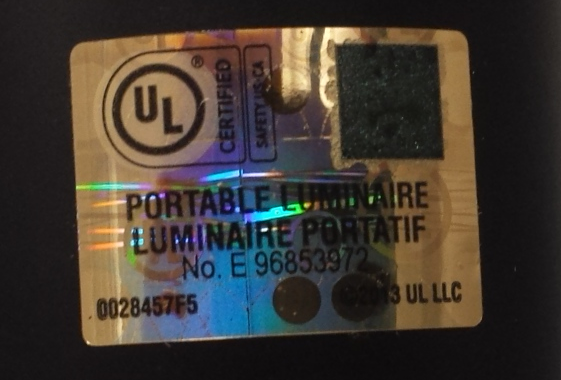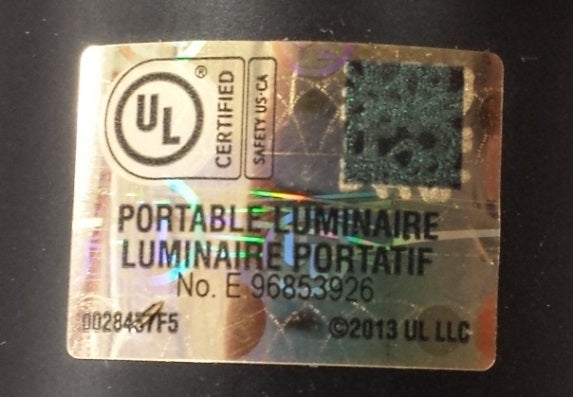 If you discover products with these labels contact UL Global Security and Brand Protection at [email protected].
Sold at: Unknown, possibly affixed to portable luminaires