NORTHBROOK, Ill., May 31, 2018 — The following is a notification from UL that the ground fault circuit interrupter, identified below, bears a counterfeit UL Mark for the United States and Canada. These GFCIs have not been evaluated by UL to the appropriate Standards for Safety and it is unknown if they comply with any safety requirements.
Although these counterfeit GFCIs are marked with model designation TGMT20 and have the UL label, the GFCIs were not manufactured by Zhejiang Trimone Co. Ltd.
Name of Product:
Ground Fault Circuit Interrupter (GFCI) Model TGMT20
Identification on the Product:
The product is marked with a counterfeit UL Listing Mark and the following: 
E229322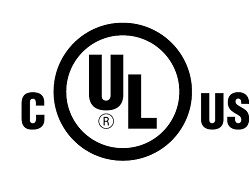 LISTED
GROUND FAULT CIRCUIT
INTERRUPTER
ISSUE NO. XX-YYYYYY (where the X's may be one or two letters and the Y's are numbers)
Packaging: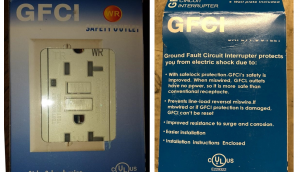 Product: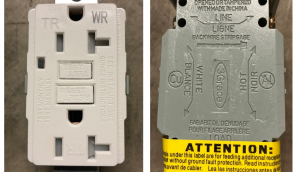 Label on product:
Difference between the GFCI authorized to bear the UL Mark and the counterfeit GFCI:
Authorized GFCI – the words "INSTRUCTIONS" appear twice on the front of the GFCI.  The last "S" in both words line up.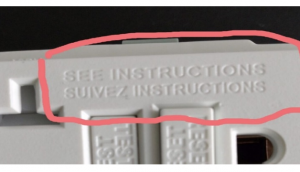 Counterfeit GFCI – the last "S" in the words, "INSTRUCTIONS", do not line up.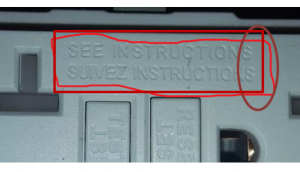 Known to be distributed by: Multiple ecommerce sites.
About UL
UL fosters safe living and working conditions for people everywhere through the application of science to solve the safety, security and sustainability challenges.  The UL Mark engenders trust enabling the safe adoption of innovative new products and technologies. Everyone at UL shares a passion to make the world a safer place. We test, inspect, audit, certify, validate, verify, advise and train and we support these efforts with software solutions for safety and sustainability. To learn more about us, visit UL.com